Ashland Food Co-op Vision
Joyfully working together
Delighting shoppers
Enhancing health
Enriching community
Ashland Food Co-op Mission
The Ashland Food Co-op exists to serve our owners and our community by:
operating a socially responsible business that provides a full selection of natural foods and quality products
emphasizing locally produced, organically grown and ecologically sound products
offering a variety of necessities at basic prices
providing friendly, knowledgeable customer service
promoting awareness about food, nutrition, and health
providing a workplace that fosters opportunities for participation, empowerment and growth in an environment of mutual respect and cooperation

From our humble beginnings in 1971 as a food-buying club to our current status as Southern Oregon's first and only Certified Organic Retailer, over 10,000 members strong, the Ashland Food Co-op has been connecting our community to healthy, local food for decades. With passion, purpose, and a whole lot of love, we're more than just a grocery store. We're at the center of a movement. In fact, we're on a mission to change the world.
Our cooperative business model is at the core of all we do. Quite simply, we place people, principles, and the planet before profit—always. Our exceptionally high standards give customers confidence, knowing that we prioritize our relationships with local farmers and food producers first and fill our store with healthy products you can trust.
Park your pooch, fill your shopping cart, catch up with an old friend, grab a healthy snack, learn something new, or just sit out front, or in the deli, and watch the world go by.
Everyone is welcome at the Ashland Food Co-op.
1971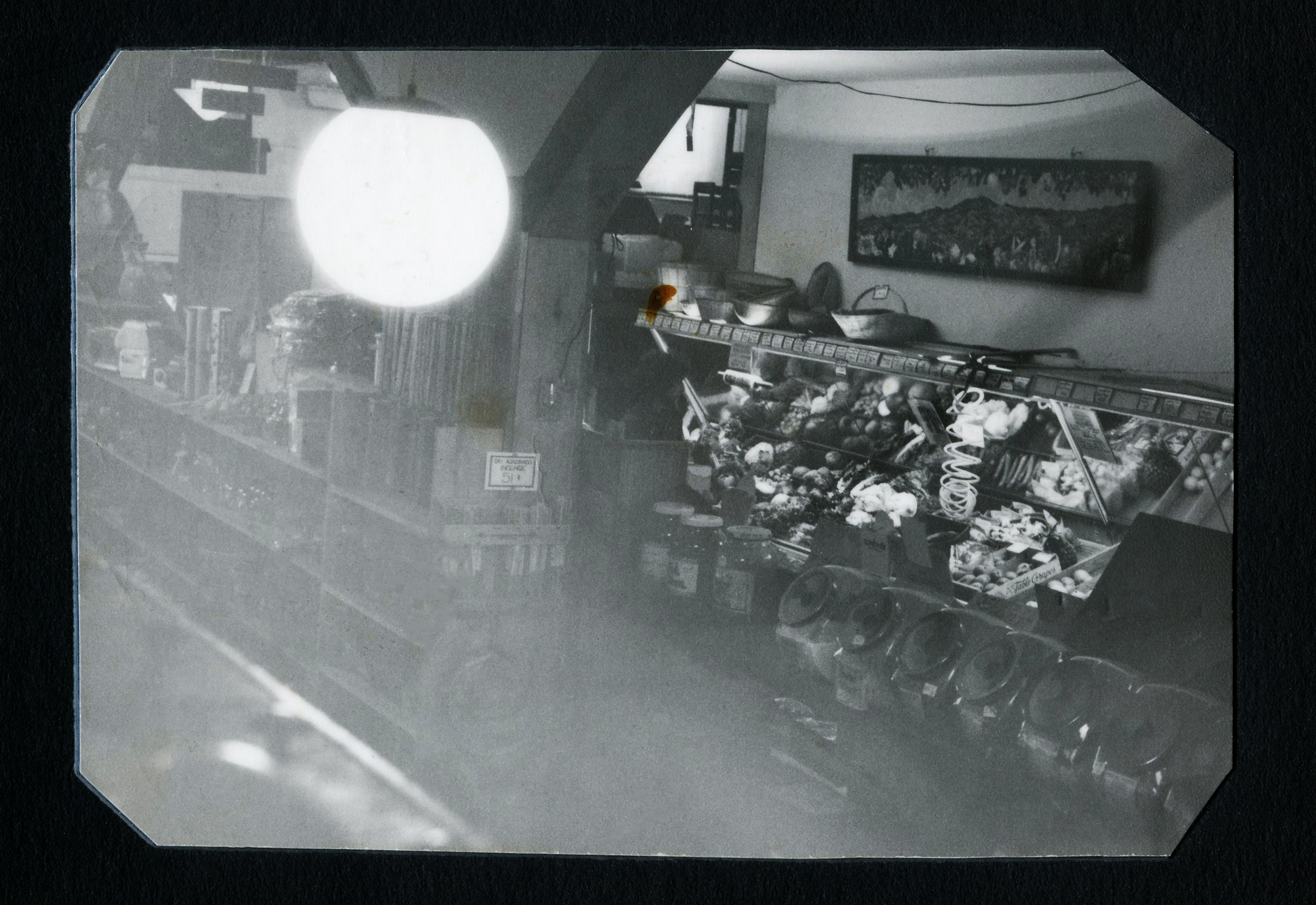 A small group of Ashland families join together to form a food buying club.
1972
Membership grows rapidly and within a year's time the first storefront opens on North Main.
1970's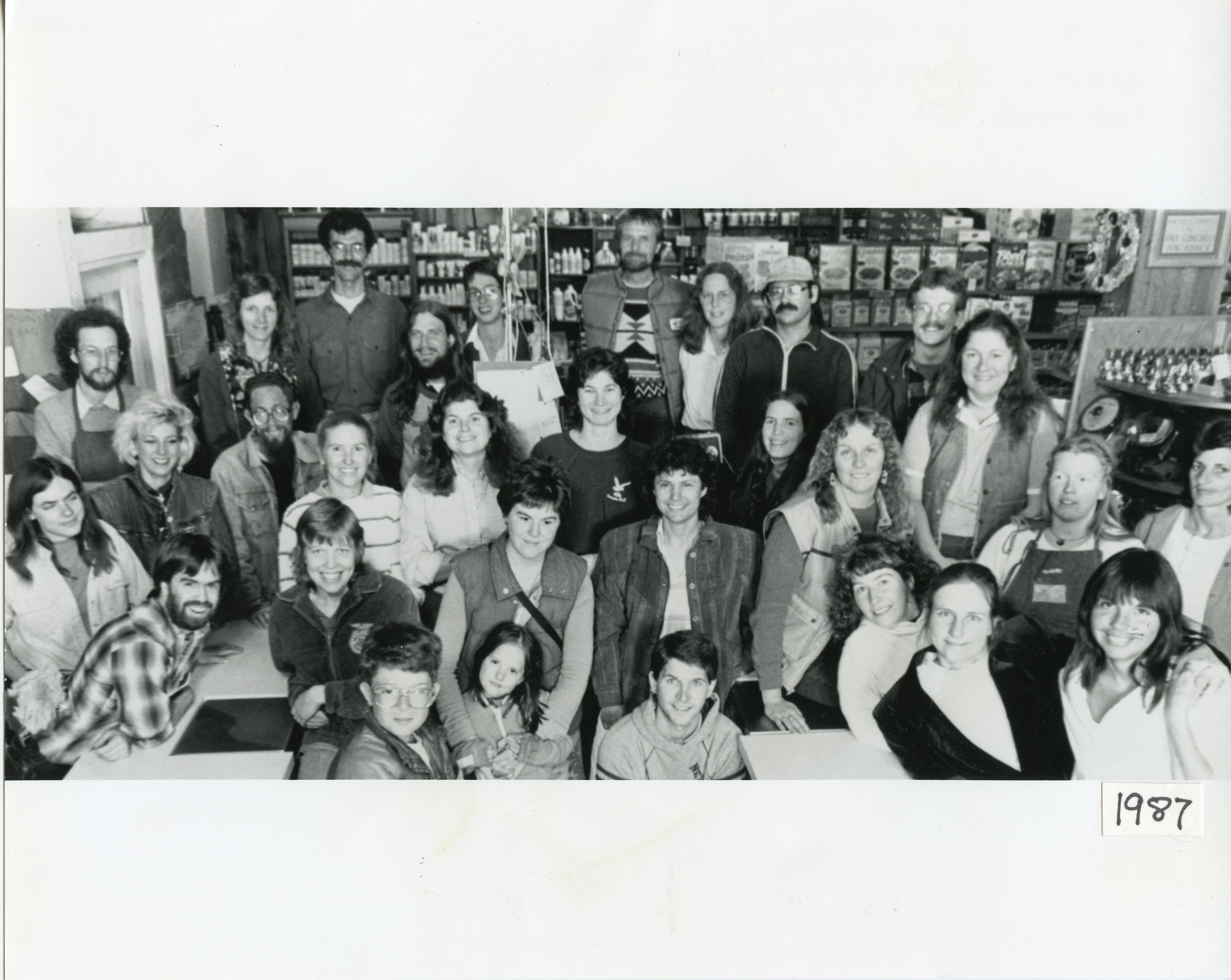 Mid 1970's - Growth continues and operations moved to a larger location on 3rd and Lithia Way.
1980's
Volunteer labor was phased out. Hired paid staff and first GM to meet the growing needs of the store.
1988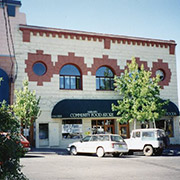 Store remodeled adding more retail, office and warehouse space.
1993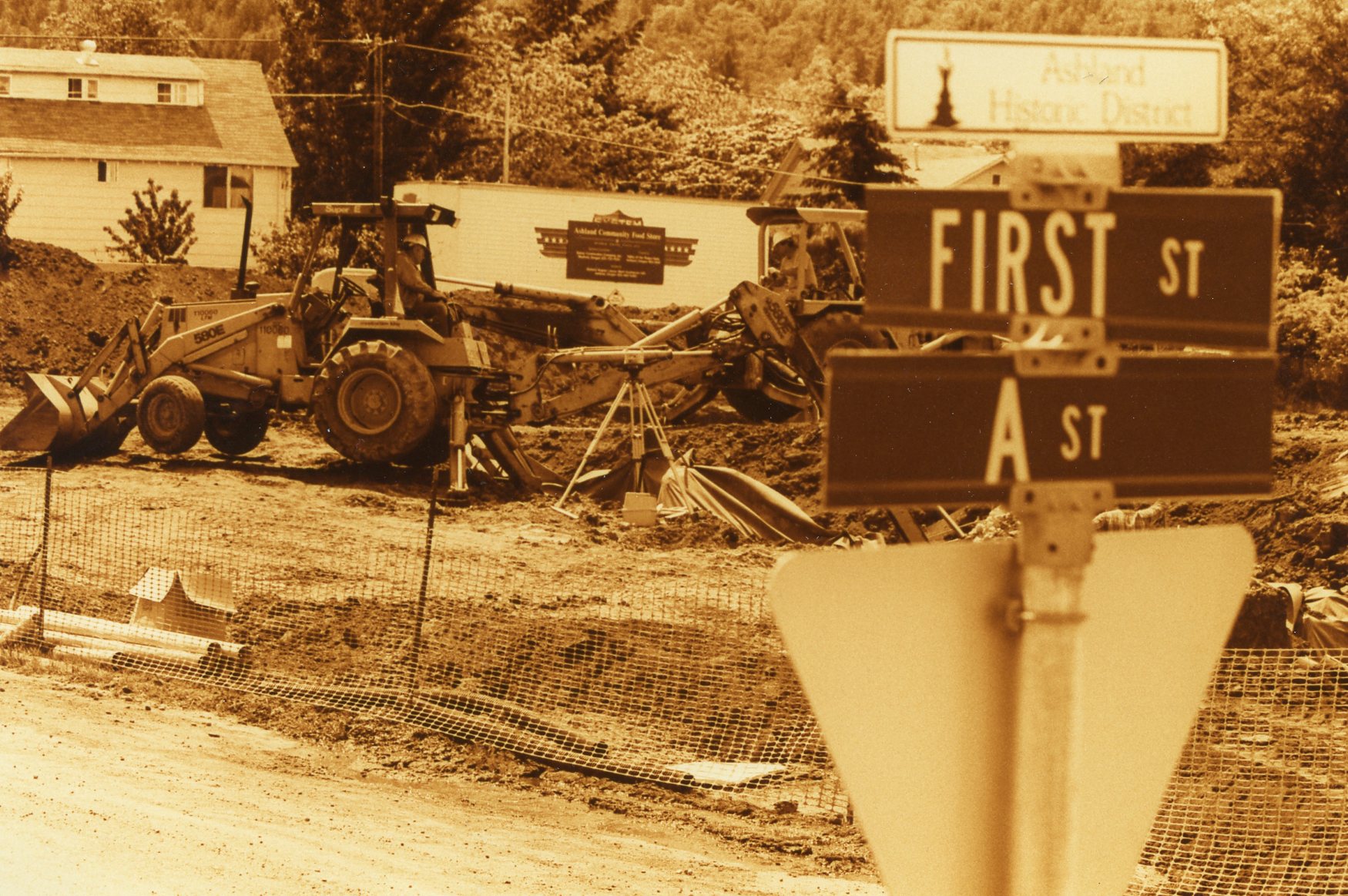 Break ground on current store.
1993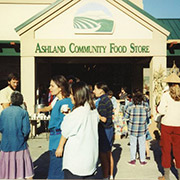 Grand opening of new store at 237 N. First Street!
2002
Expansion of facility to include 4,500 additional sq. ft. with expanded deli, juice and java bar, larger produce dept. and added a meat & seafood dept.
2003
Re-incorporated as cooperative enterprise and begin taking memberships in our newly formed co-op.
Today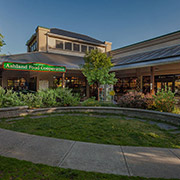 Over 10,000 owners. Strong and growing!
Fresh, healthy, organic food doesn't have to be expensive.
Since 1971, the Ashland Food Co-op has been helping people feed their families on a budget. As a member of National Co+op Grocers (NCG), we've leveraged our collective buying power to offer lower prices on healthy, organic food and pass even more savings on to you.
Enter Co+op Basics. We've lowered prices on more than 450 pantry and household staples to make organic, healthy food accessible to every shopper. From the pantry to the medicine cabinet, we're keeping healthy living affordable with Co+op Basics.  
View current Co+op Basics items and pricing at our online store.

See our Solar Production Live at the Oak Street Tank and Steel Solar Array
Our Vision
We're on a mission to change the world. 
By 2030, the Ashland Food Co-op will be zero waste and carbon neutral, a living model of cooperation with the laws of nature in all our affairs. 
Click here to read more about the Co-op's energy policy, adopted in 2019. 
Accountability
In 2007, an owner-driven strategic objective was established to evaluate and improve our commitment to social responsibility. We began by adopting a framework for sustainability created by a non-profit organization called The Natural Step and started down the path to becoming a fully sustainable business by 2030.
In 2008, we became a member of the Sustainable Food Trade Association (SFTA). Using the principles of The Natural Step and the 11-point action plan from SFTA's Declaration of Sustainability in the Organic Food Trade, we strive for continuous improvement and practice transparency in our annual  performance audits using metrics relevant to our business. Reports are organized with our four primary sustainability goals in mind. By 2030, Ashland Food Co-op will be a living model of cooperation in the following ways:
As a zero-waste facility, we will minimize waste intake and maximize beneficial reuse and diversion from landfill.

We will be carbon neutral, conserve energy, and 100% powered by renewable energy

We will use no persistent chemicals.

We will model sustainability, justice, and equity in all of our relationships with employees, vendors, community, and other co-ops.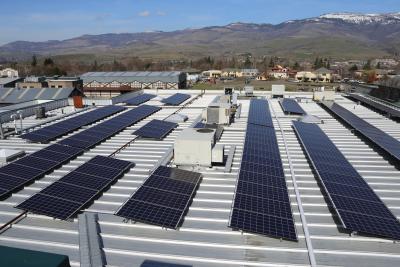 On the Road to Sustainability
As of 2019, we were able to divert more than 82% (that's 702 tons!) of our waste away from the landfill by implementing and improving the following systems: 
Our pre-consumer food scraps in the deli are used by local farmers as compost and fodder. 
We have a well-established in-store recycling infrastructure. 
Owners are encouraged to reduce paper waste by signing up for electronic receipts.
In 2019, 50% of our total store sales came from organic products. Local products (produced or grown within 200 miles) account for 19% of sales, totaling nearly $5.9 million. Due to greater local spending and employee benefits, our Co-op keeps more resources in our local economy—on average about 18% more.
Currently, we only use energy from climate-neutral renewable sources, and we only use what we need. We purchase 100% renewable electricity, offset all of our business-travel carbon emissions, and use Water Restoration Certificates to lessen the impact on critically dewatered rivers in our region. Through our Greenhouse Gas Emissions calculations, we are offsetting 100% of our Scope 1 and market-based Scope 2 emissions.
We introduced two new options for reusable produce bags in 2018. One is made from recycled plastic, and the other made from cotton. Customers purchased over 16,000 reusable bags - and then put them to re-use!
In 2019, we reduced the annual total of single-use plastic bags by over 100,000!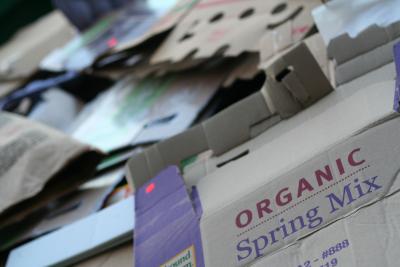 Paying it Forward
Our commitment isn't just to reduce our environmental impact, we're also committed to creating healthy, sustainable communities while inspiring others to do the same.
In 2019, more than 3,900 people attended our cooking classes and special community events, and we offered 42 free Monday Night Lectures on a variety of health and well-being topics. We were proud to donate $29,663 to area non-profits through our Community Grants Program.
First Fridays at the Co-op kicked off in June, featuring local bands, free tastings, and delicious house-made meals. Bea Johnson, the author of Zero Waste Home, visited our co-op to give an inspiring and educational zero waste lecture at the Ashland Springs Hotel.
Be a Part of the Solution
The impact of our efforts to change the world increase when we work together! We encourage our members to help us reduce unnecessary waste by taking action in the following ways:
Opt Out of Paper Receipts
Opt out of paper receipts and get them emailed to you instead. 
Durable Container Discount
Dine in at the deli and receive 15¢ off for each durable plate or bowl you use. Bring your own cup and receive 15¢ off the cost of your beverage.
Bicycle Benefits
Participate in our Bicycle Benefits program. Pay a one-time $5 fee, receive a sticker for your helmet, bike to the Co-op and save 5% on your shop.
Community Grants
Each year, we set aside a small percentage of sales from the previous year to fund the Community Grant Program. These funds support local projects that align with our vision of enhancing health and enriching the community while promoting our mission to provide education about food, nutrition, and health. In 2020, we proudly donated over $24,000 to 27 area nonprofit organizations doing excellent work in our community.
Non-profit organizations are encouraged to request program funding in one of our three grant categories:
Food and/or supportive services for people in need
Environmental stewardship, education, and/or sustainability
Educational programs focused on food, nutrition, and health
Applications will be available in the late summer/early fall.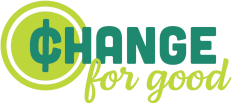 2020 was the first year of the Change for Good partnership, a register round-up program to benefit a monthly slate of organizations, voted on by Co-op owners, through the cumulative donations of shoppers choosing to round-up their shopping total to the nearest dollar.
For 2021, we are looking for Non-profit organizations to partner monthly with the Coop and its owners in support of five priorities:
EDI - Support for organizations that specifically focus on increasing diversity, supporting equity and inclusion and educate the public on anti-racism.
Basic Needs - Support for housing and homelessness; providing for food, shelter, and clothing; and addressing the needs of children in or on the edge of poverty.
Climate - Support for developing climate resiliency and sustainability.
Healthy Food - Increasing the awareness and viability of local food producers and support for sustainable agriculture.
Culture - Highlighting the arts and cultural programs that bring awareness to the coop principles of community, equity, and sustainability.
From one cent to 99 cents, it all adds up to feeling good about supporting the community.
The Change for Good Partnership Application to be considered in our next election in 2021 has closed
Donation Request Program
The Ashland Food Co-op believes in helping those who do great things, and people like you make it happen. By shopping at the Co-op, your food dollars support a vibrant local community. We're delighted to pay it forward by helping those who are committed to making the world a better place. With that in mind, we give one $25 gift card per year to eligible organizations in support of the valuable work they do. 
Please submit requests by filling out this request form online, at least three full weeks before your event. Gift cards will be mailed out once they are approved.
Please email [email protected] with any questions you may have.