Throughout the year we offer specially crafted meals to make your celebrations effortlessly scrumptious. All meals are prepared in our certified Organic facility, and are prepared following our stringent product standards.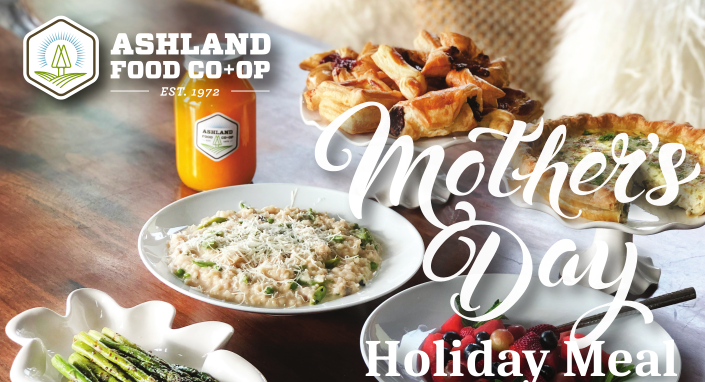 Thank you to everyone who place an order for our Mother's Day meal. Pick up will be this Saturday, May 8th.
For PDF heating instructions please click here.
Not only can the Co-op Kitchen cater your holiday event, we can cater any event where quality food is desired. Check out our everyday catering menu below. To make an order either give us a call, or stop by the Information Desk during your next visit.