Co-op Board meetings are held the second Wednesday of each month unless otherwise posted. The agenda is posted the Friday before each meeting on the Board Bulletin Board to the right of the Information Desk, next to the Suggestion Board. All Co-op owners are welcome to attend.
Next board meeting: Wednesday, September 13, 6pm PT. View the agenda. 
Owners are invited to join us at this month's Board of Directors meeting via Zoom or in person at 300 Pioneer Street. Owners will be asked to shared their name and Owner number when they enter the meeting.
Zoom meeting information:
Click here to join.
Meeting ID: 882 1575 3747
Passcode: 602246
For Board Standing Committee Meeting Times and Information, click here
The Ashland Food Co-op is governed by an elected Board of Directors. The Board oversees and guides the business and affairs of the Co-op. The primary duties of the Board are setting long-range strategic goals and plans for AFC's future, acting as trustees on behalf of the ownership, conducting financial oversight and hiring and supervising the General Manager.  
BOARD MEETINGS
All owners are welcome and encouraged to attend the AFC Board meetings. The Board meetings are held at 6 p.m. on the second Wednesday of the month, except for July and December. Owners have the option to attend in person or via Zoom. The Board meeting agenda is posted the Friday before each meeting on the Board Bulletin Board to the right of the Information Desk, next to the Suggestion Board. Owners on AFC's mailing list will also be emailed a link to the meeting agenda and a Zoom link to attend the meeting. 
Board Role and Duties 
What Does the AFC Board of Directors Do?
Board Directors are volunteers who are elected for three year terms. The Board of Directors has  four primary duties:
Make key decisions to oversee and guide the business and affairs of the Co-operative
Act as trustees for AFC owners and inform owners about the status of the Co-operative
Ensure sound management of the Co-operative 
Set long-range goals and plans for the future
The Board of Directors acts as a single body and speaks with one voice. 
The Board holds the General Manager (GM) accountable for their decisions and performance in conducting the store's daily business.
Board values:
Monitor financial management to ensure adequate capitalization and profitable operations
Approve capital and operating budgets
Authorize loans and leases and capital expenditures 
Represent the Co-operative in major legal matters 
Recommends updates to the Bylaws
Cooperation
Empowerment
Integrity
Involvement
Responsibility
Passion
Vision
Board Responsibilities 
Policy and Planning
Define the purpose and values of the Co-operative  
Establish long-range and strategic goals 
Set major policies and standards to achieve goals and objectives
Look after the best interests of the Co-operative as a whole
Make decisions about the Co-operative's governance system and development of policies
Financial and Legal
Hire the GM of the Co-operative, define their duties, and set their compensation 
Supervise and evaluate the performance of the GM
Ensure that AFC is well managed according to all store values and policies 
Internal
Establish and serve on Board committees
Monitor progress towards goals and achievement of objectives
Perpetuate a strong Board through recruitment, elections, and training
Review election procedures and ensure smooth transitions between Board terms
Ownership and Community
Organize owner meetings
Establish and maintain effective avenues of owner input and involvement consistent with AFC goals 
Establish standing and ad hoc committees of the Board, and recruit owner volunteers as needed
Establish and review policies for Co-operative participation in social and community activities, including endorsements and donations
Code of Ethics
Directors shall hold the good of the Co-op to be above that of any interest group, individual Board Director, owner or Co-op employee at all times. Directors act in accordance with the AFC Board Director Code of Ethics. (link to document)
Director Responsibilities and Participation
Being a Board director requires an average commitment of 10–20 hours per month.
Understand AFC Bylaws and policies
Attend monthly Board Meetings, Closed Work Sessions and Executive Sessions
Serve on one or more Board Standing Committees
Prepare for Committee and Board meetings
Serve as Chair of a Board Committee at least once during a term
Serve as a Board Officer at least once during a term
Join an Ad Hoc Committee as needed
Prepare annual GM evaluation
Attend trainings, retreats and strategic planning sessions
Plan and attend the Co-op Annual Meeting
Fulfill the duties listed in the Board Director job description
Maintain confidentiality and actively support all decisions made by the Board
Fulfill commitments within the agreed-upon deadlines
Financially support AFC by being an active owner and shopper
Recruitment and mentoring of new Directors
Participate in other Board/employee/owner events as assigned
Meet the Board of Directors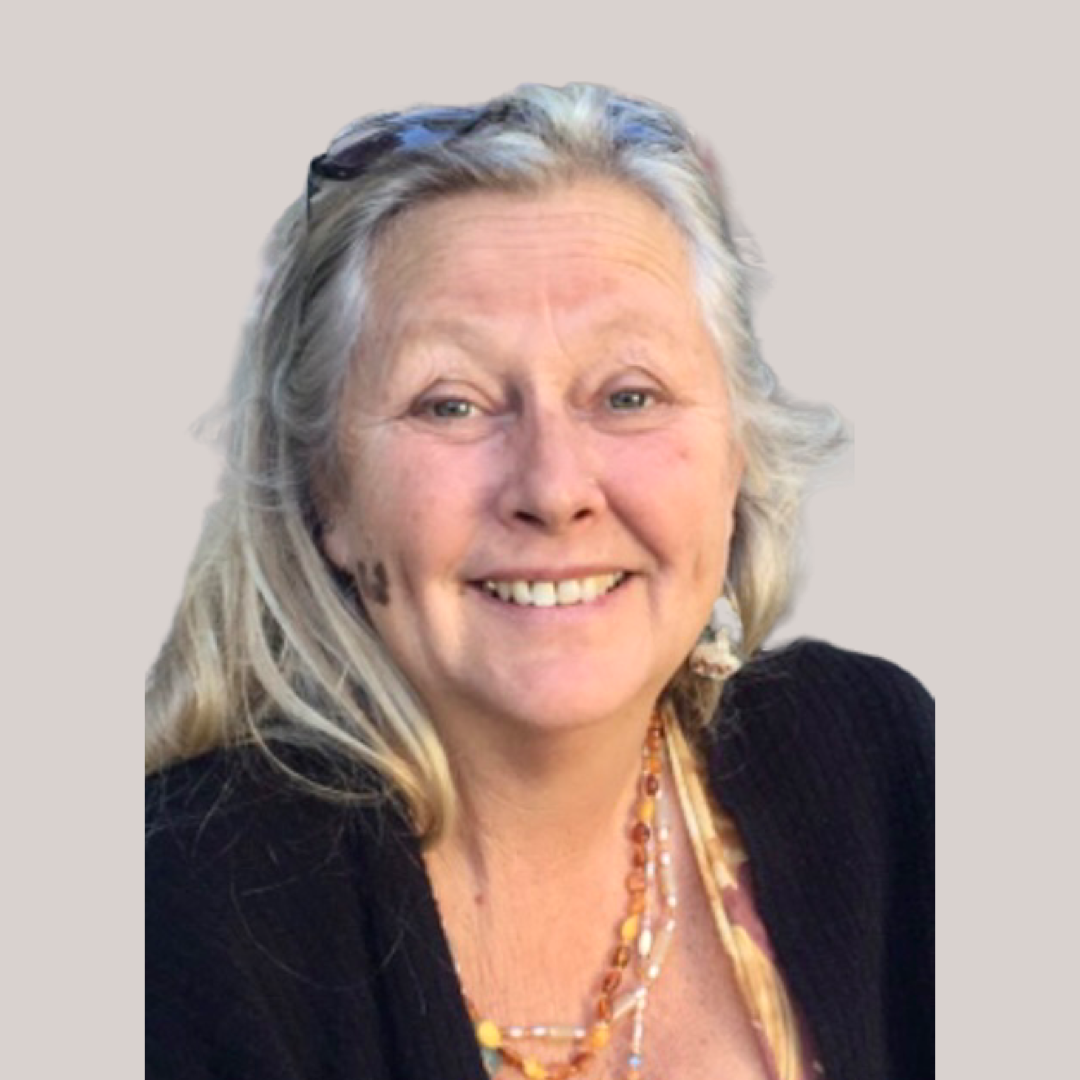 Joanna Wnorowski Pecoraro - Board Co-President
Committee Chair, Executive Committee
Member, Board Development Committee, Strategic Planning Steering Committee
End of current term 2025
 
Being the first one in my family born in the USA, I was raised multilingual/multicultural. I love finding ways to build bridges amongst all types of people. At nineteen years old, looking for a backwoods experience, I explored Oregon falling in love with the beauty & the people. I have been in Jackson county for over four decades. Our children grew up in Ashland so I was involved in all types of activities for over three decades. I have a deep commitment to the people of our region.
I began shopping at the Ashland Food Co-op in 1980 when there was a wood stove to hang out around. Prior to that I was instrumental in forming a food buying club in Silverton, Oregon in 1977. The value of having organic food available for the community is a priority for me. I have a five decades history of the study of nutrition, food preservation, gardening and a family connection to organic farmers. I love sharing with others about these topics. My strengths are in communication and education. I love interacting with people. I have been on nonprofit boards, involved with grassroots groups, the creation of our skate park and as multiple officers including president of the Ashland Bellview Grange. Service is key in my life.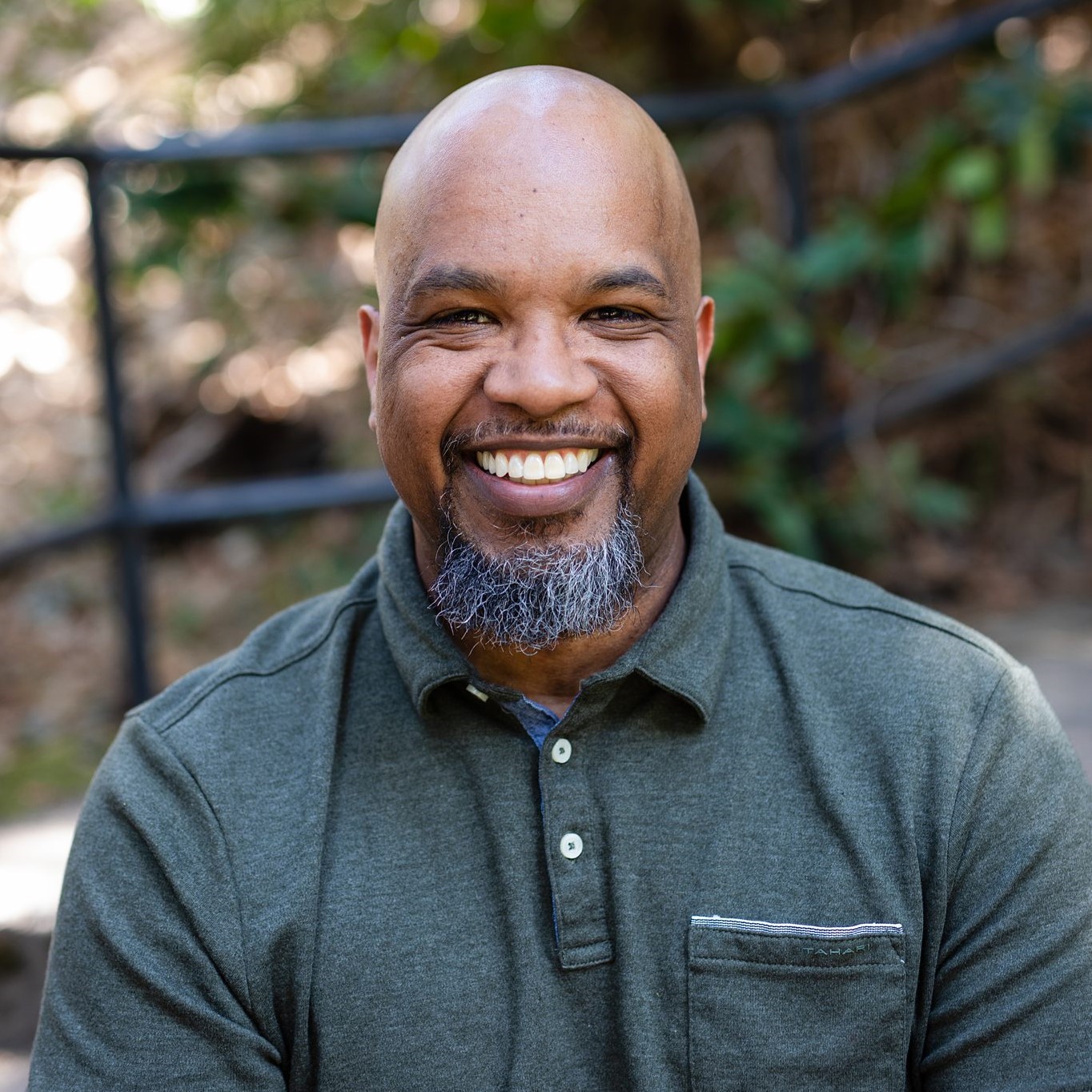 Kevin Bendaw - Board Co-President
Co-Chair, Strategic Planning Steering Committee
Member, Executive Committee, Finance Committee
End of current term 2026
Kevin has called the Rogue Valley home since 1995. He has been a Co-op owner since 2003, when he was hired as a Co-op employee. Kevin proudly met his wife in the 10 items or less lane at AFC and they have a 15 year old daughter, who they are deeply proud of. It was during Kevin's employment at the Co-op where his love for cooking great food flourished.
 
Kevin currently works in the telecom industry, helping connect the internet throughout California, Oregon and Washington State. Kevin loves to hike, cook, camp, snowboard and spend time with family and friends. Kevin hopes to guide the Co-op through some pivotal moments in the near future and to provide a historical perspective of the Co-op for the current Board of Directors.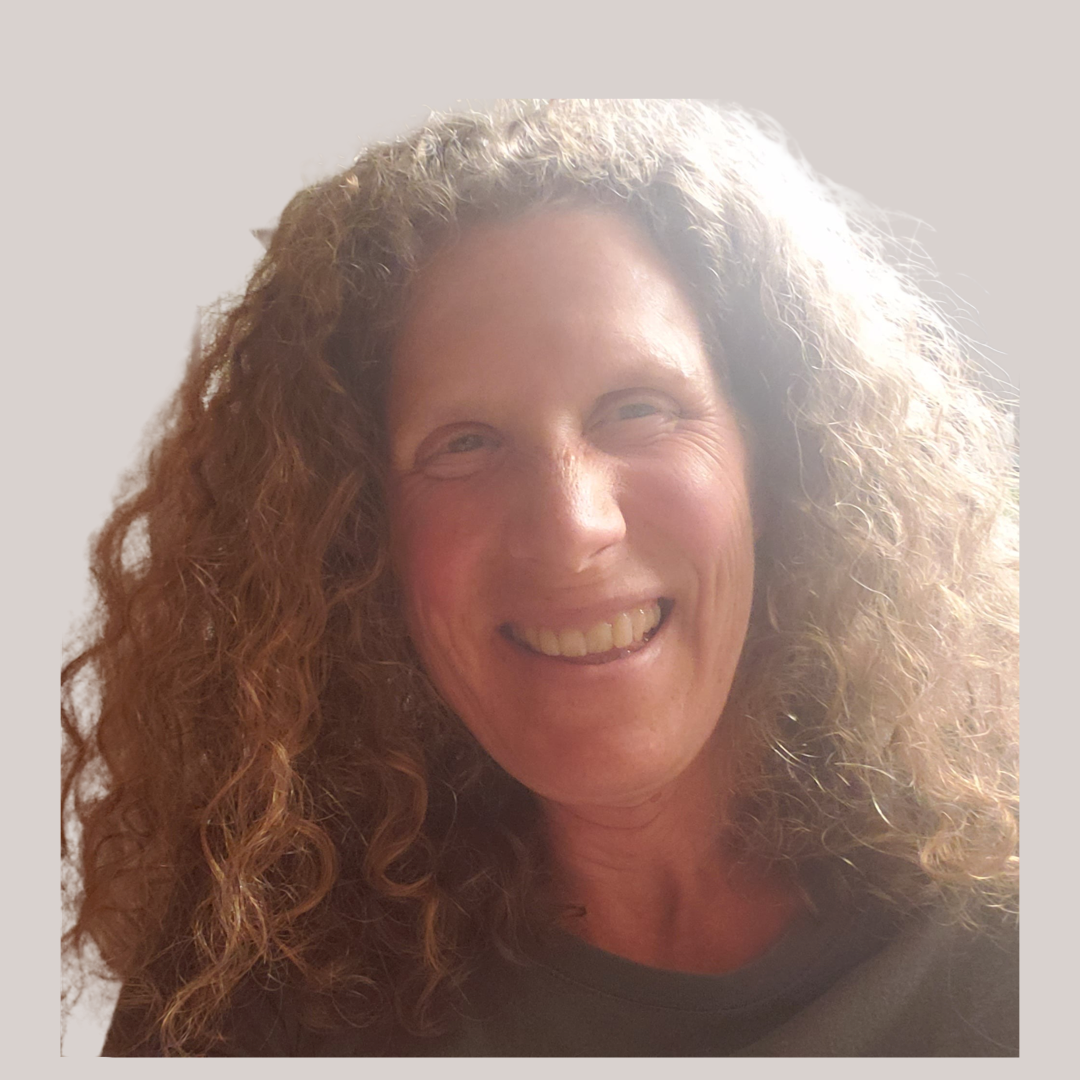 Melissa Scudder - Board Vice President
Chair, AFC Gives Committee
Co-Chair, EDI Committee
Member, Executive Committee
End of current term 2024
Melissa has lived in the Rogue Valley since 2004, and has been a regular Co-op shopper from the beginning of her residence here. Throughout her life she has worn many different hats, including Paralegal, Restaurant Server, Retail Manager, Remodel Contractor, Operations Manager, Health Trainer, Farmer, Mother, Wellness Buyer before coming to her current and long term career as a Licensed Massage Therapist. She has lived in Omaha, Minneapolis, and Seattle before settling in the Rogue Valley in 2004, where she fell in love with the Ashland Food Co-op, eventually getting hired as a Wellness Buyer and working there from 2019 to 2021.
During her employment at the Co-op, Melissa was invited to join the Ashland Food Co-op Employee Alliance Committee, and comes to the Board of Directors with a deeper understanding and respect of the daily workings of the Co-op, the employees working there, and believes in the unlimited potential of the Co-op as a center for positive community connection, a leader in business sustainability, and a strong foundation for organic farming.. As a member of the Board of Directors she is grateful for an opportunity to support the Co-op in its ever increasing efforts to grow and shift with changing times, and to continue to be a vital aspect of the Ashland community.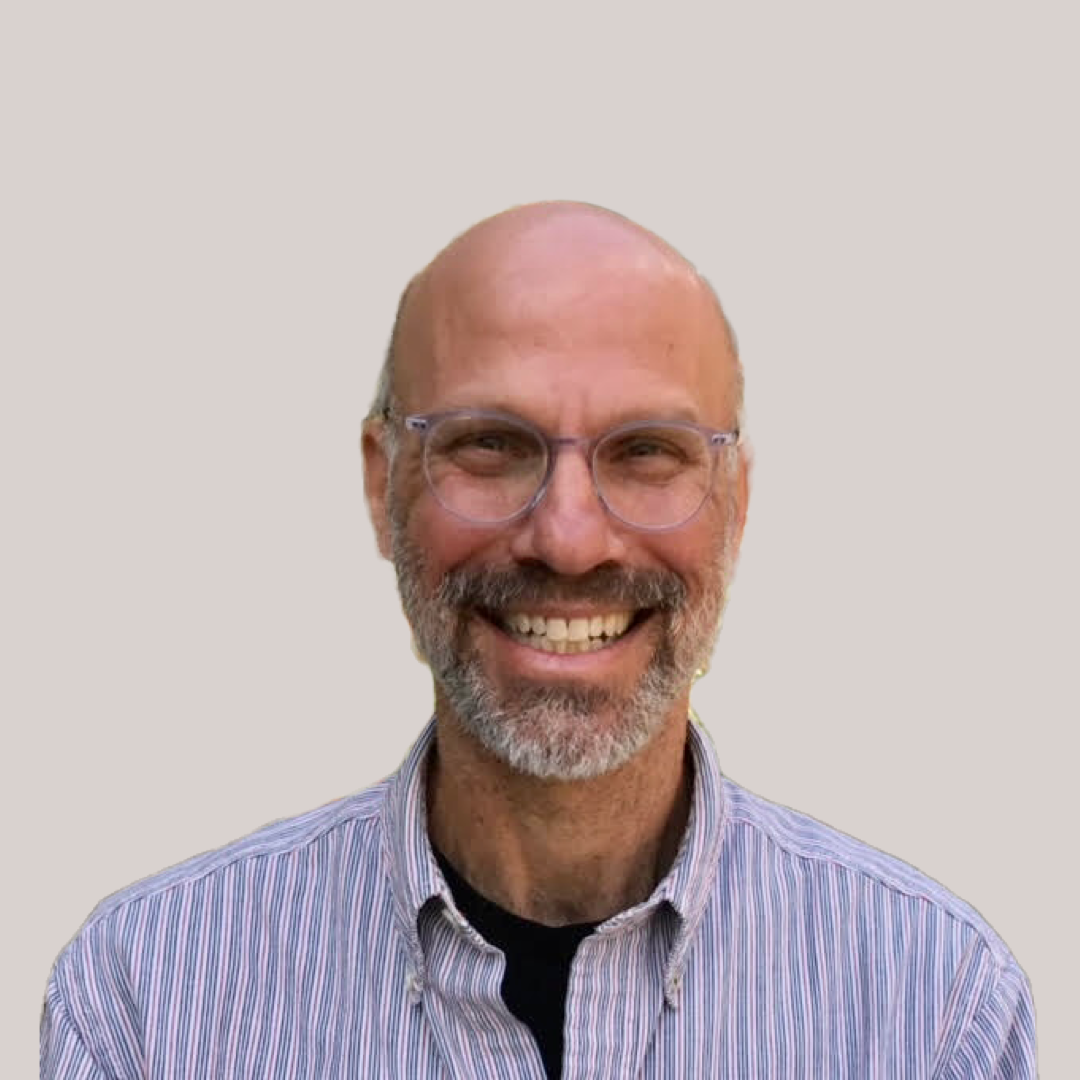 Bob Kaplan - Board Secretary
Member, Executive Committee, Strategic Planning Steering Committee
End of current term 2025  
Bob lives in Ashland with his wife Lorrie Kaplan. They spend as much time as possible outdoors–hiking, cycling, paddling, camping, or just sitting on their porch with friends. They have two grown children, and all of us love to cook fresh healthy food. That was the spark of my relationship with the Ashland Food Co-op! Before moving to Ashland, I spent three decades working in Latin America and the Caribbean on economic and community development and environmental policies and programs, including over six years as president of the Inter-American Foundation and 16 years as an executive at the Inter-American Development Bank. I have a longtime love for Latin America, have traveled widely in the region, and I speak both Spanish and Portuguese. My undergraduate and graduate degrees are in public policy from the University of North Carolina at Chapel Hill and Princeton University, respectively. In addition to serving on the Co-op's finance committee, and before that the AFC Gives committee, I also serve on the City of Ashland's climate policy commission and citizens budget committee, the board of OHRA (Options for Helping Residents of Ashland), and Semilla Nueva (SemillaNueva.org), a non-profit organization dedicated to eliminating micronutrient malnutrition in Guatemala. I also volunteer with Unete (UneteOregon.org), and each winter and spring finds me reading over 60 new play scripts for the Ashland New Plays Festival (AshlandNewPlays.org).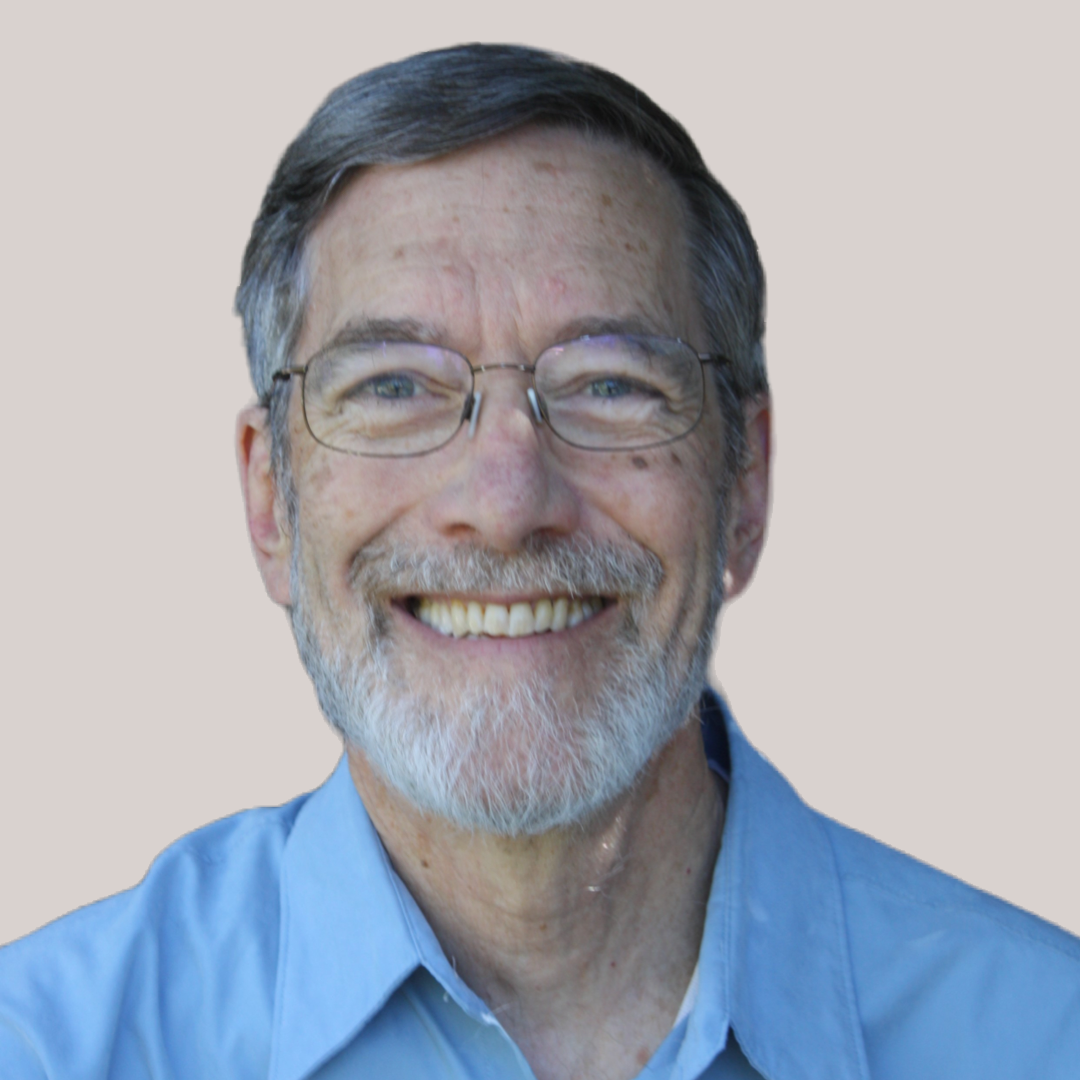 Larry Cooper - Board Treasurer
Chair, Finance Committee
Chair, Board Development Committee
End of current term 2024
 
Larry Cooper grew up in Los Angeles and was educated at U.C. Berkeley and UCLA. After earning a BA in motion picture production at UCLA, he worked briefly in the film industry as a cinematographer and producer before decamping for Northern California where he switched careers to subsistance farming and forestry work. Living off the grid for several years, Larry focused on the environment and ecology learning about the Klamath Siskiyou region while working for the forest service and being a small farmer. Living near Yreka, Ca, the nearest organic shopping was the Ashland Food Co-op where Larry signed up and worked as a member in the first year of the stores existance in 1972. Next was 10 years of founding and operating various natural foods businesses including Nature's Kitchen in Yreka and Ashland Bakery and Cafe here in Ashland. Both businesses produced natural and organic bakery products that were also sold at the Co-op.
Larry and wife Lisa moved to Ashland in 1982, and as his family grew to include 3 children, Larry ultimately hung up the apron and entered a career focused on accounting and information technology. First as a consultant and later as a data analyst and network administrator, Larry helped create and run information and billing systems for restaurants and later for Rogue Valley Sewer Services where he served as a manager for 10 years. A most important part of Larry's life is serving the community. As his children grew up in Ashland, he volunteered in their schools, joined the Ashland School District Budget Committee and worked for a decade with Ashland High Arts Advocates. Larry is currently Vice President of the Chamber Music Concerts Board and also serves as a member of the City of Ashland Conservation and Climate Outreach Commission. And Larry continues his long relationship with the Co-op as a member of the Co-op Finance Committee. After shopping at the Co-op store for over 30 years, learning about the business aspects of the Co-op was the motivation for Larry to seek a position on the Co-op Board.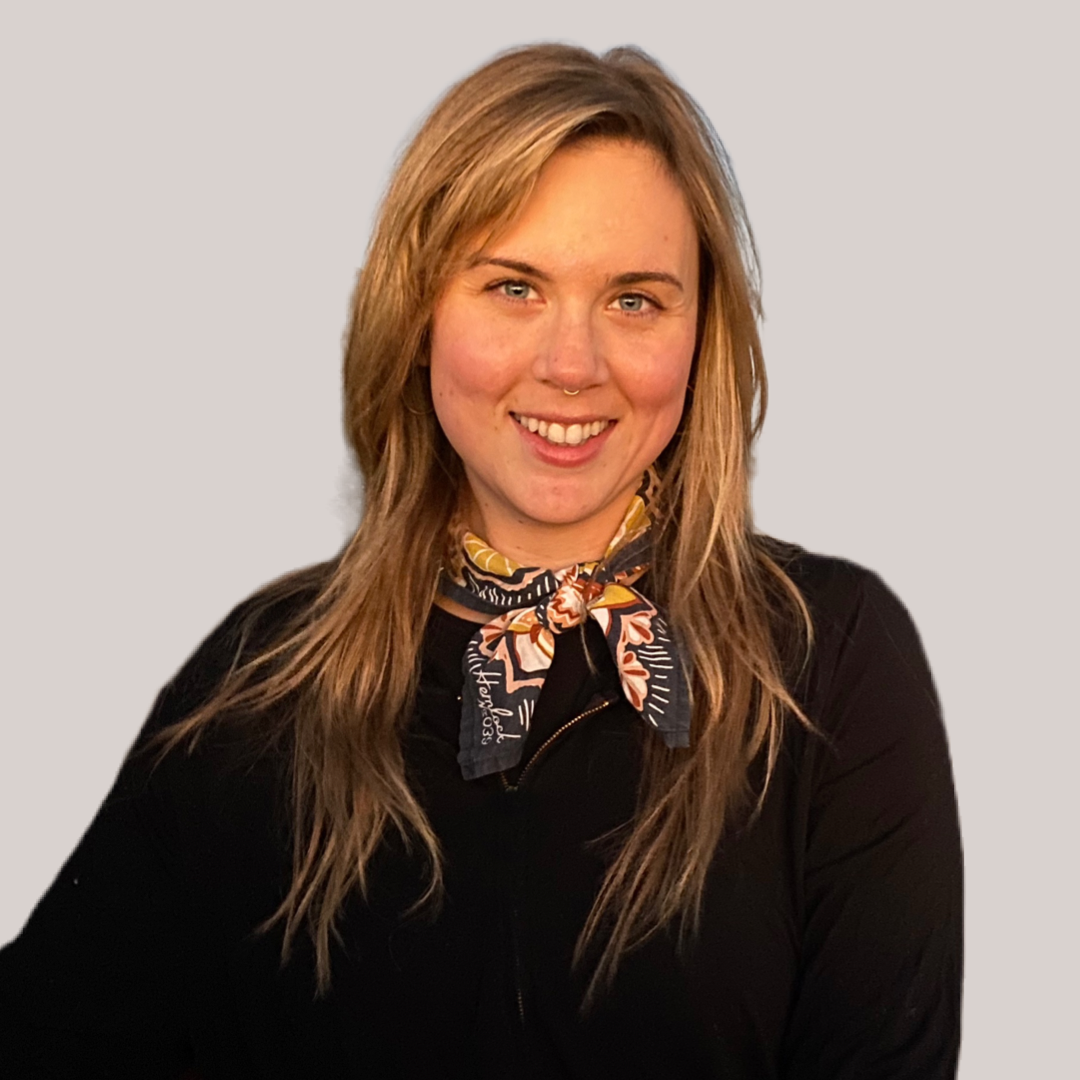 Erica Thompson
Member, AFC Gives Committee, EDI Committee
End of current term 2025
 
While earning her BFA in film production at Peck School of the Arts in her hometown of Milwaukee, WI, Erica led an after-school music video making program at an alternative high school where she was later brought on as the administrative assistant. After transitioning through various roles in education and hospitality at the Milwaukee Film Festival, Erica ventured west to join the Ashland Independent Film Festival (AIFF) in spring of 2017. While at AIFF, she developed non-profit management and leadership skills and became the executive director in 2020. In January of 2022, following an intention to reinvest her experience back into education, Erica joined the Ashland Schools Foundation as the new executive director, where she works to raise community funding to support Ashland students, teachers and classrooms through various grant programs.
Since 2015, Erica has been on a personal journey of healing hormone imbalance and mitigating symptoms of PCOS and insulin resistance naturally with a low-glycemic, whole food diet. She cites the Rogue Valley's abundance of outdoor activity and rich access to quality, organic food as transformative factors in her own health and believes that sharing food and food education is key to building strong, healthy communities. She believes that the cooperative model plays a critical role in addressing societal needs and inequities and is eager to contribute to shaping the future of the community pillar that is the Ashland Food Co-op.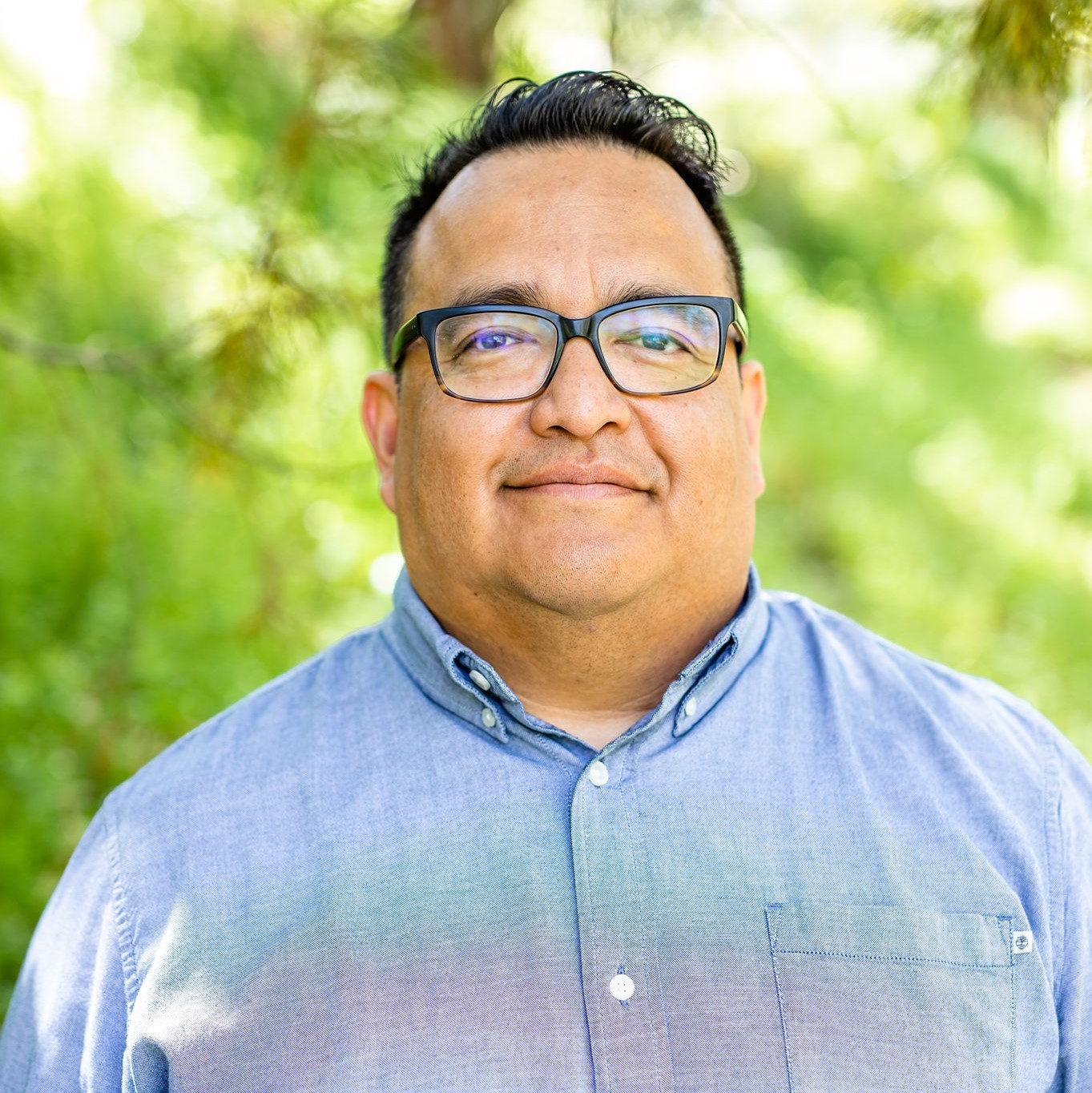 Ernesto Soto 
Member, Board Development Committee
End of current term 2026
 
Ernesto and his parents immigrated from Mexico City to the California Central Coast in 1990. From a young age, he was inspired by organic produce through his work at the local health food store. Ernesto was fascinated by the variety of produce he saw, and eager to learn more about the dedicated individuals that brought food from field to fork. 
Years later, in 2014, he was given the opportunity to cultivate this passion for organic produce, and its producers, as the Grower Liaison Manager at Coke Farm. He now works with over 100 small and beginning family farmers to coordinate planting schedules, aggregate product, and enhance marketability in order to earn growers the highest value for their crops sold by Coke Farm.Through trust and teamwork, Ernesto has seen a culture of collaboration grow within the agriculture community, creating opportunities for success for growers of every size and scale.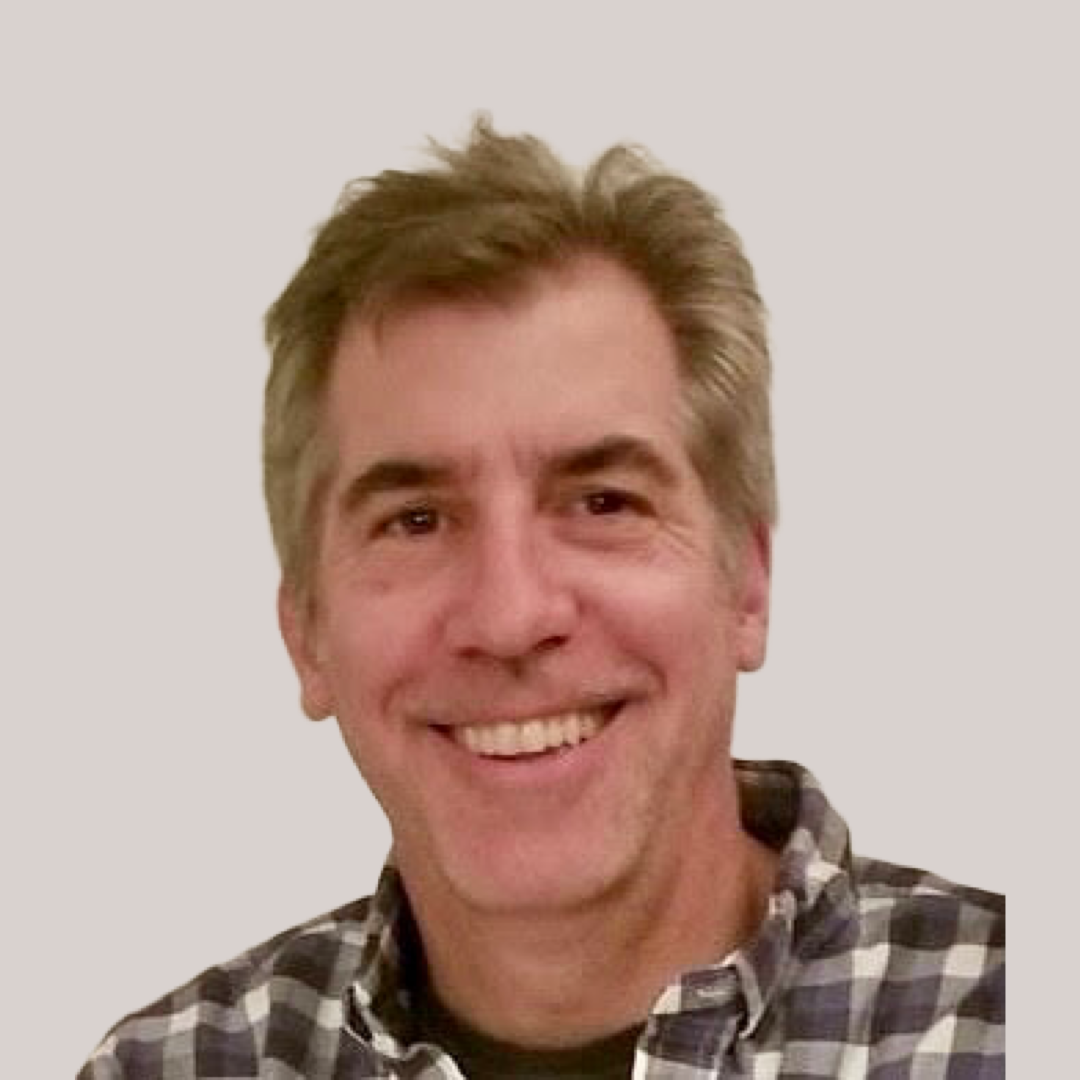 Mark Gibbs 
Member, Finance Committee, AFC Gives Committee
End of current term 2026
 
Born and raised in the Chicago area, Mark has lived and worked as a volunteer high school teacher in the Bronx, NY and a financial analyst in Manhattan and Tokyo, Japan, prior to returning to graduate school and a professional career in corporate finance and banking back in Chicago. Mr. Gibbs has an undergraduate degree in Economics and an MBA in Finance, Strategy and Marketing. Mark and his wife Colleen spent the next 15 years living in the Midwest and starting their family.
In 2011, the Gibbs moved to Ashland with the intention of simplifying our lives and refocusing our values and priorities as we pursued raising our three young children in a more nurturing and natural environment. While few plans are perfect, this special community has been wonderful for our family. Today our daily life continues to revolve around the academic, athletic and artistic activities and pursuits of our three children ages 14, 18 and 20. We also especially enjoy gathering with friends and family at our terrific local establishments, hiking and exploring this beautiful region and skiing/biking Mt A. I am fortunate to now have more personal and professional flexibility to directly contribute even more time to important local organizations and activities that align with our personal values.
Board Meeting Minutes, Annual Reports and Annual Meetings
Board meeting minutes are posted on the AFC website after they are approved at the next Board meeting. 
Executive Committee
Chair: Joanna Wnorowski
Members: Kevin Bendaw, Larry Cooper, Bob Kaplan, Nick Hardee, Abby Lazerow
Finance Committee
Chair: Larry Cooper
Members: Kevin Bendaw, Mark Gibbs, Nick Hardee, Mel Gedde, Joe Reyes, Tracy Kaiser
Board Development Committee (BDC)
Chair: Larry Cooper
Members: Joanna Wronowski, Ernesto Soto, Abby Lazerow  
Equity, Diversity & Inclusion (EDI) Committee
Co-Chairs: Melissa Scudder, Sara Huque, Barry Haynes, Marvin Woodard
Members: HR Manager, Erica Thompson, Melissa Scudder, Barry Haynes, Joe Reyes, Mahlea Ramsey
Strategic Planning Steering Committee
Co-Chairs: Kevin Bendaw and Nick Hardee
Members: Bob Kaplan, Joanna Wnorowski, Barry Haynes, Tracy Kaiser, Bryan Crane
AFC Gives Committee
Chair: Melissa Scudder
Members: Erica Thompson, Abby Lazerow, Kali Kraum, John Rinaldi, Andrea Matteson, Betsy De Gress, Casey Garcia
The Ashland Food Cooperative is a member-owned and member-governed cooperative corporation with the Board of Directors acting as the decision-making center of the business. The board provides overall direction for the Co-op on behalf of the ownership, ensures sound management to achieve the goals of the Co-op, and keeps the ownership informed about the status of the business. Board members are elected by the ownership for a three-year term. We encourage all members to consider service at this level.
Wondering if you're a good candidate? Here's what we suggest:
Board members must be Co-op owners in good standing.
Knowledge of natural foods is desirable.
Prior experience, education, or skills could include: work on a volunteer board; financial, business, or legal background management, supervisory, or organizational skills; negotiation, facilitation, and conflict resolution skills; collective/cooperative experience.
Interested? We'd love to hear from you! Email us at [email protected].
Become a Candidate
The AFC Board elections cycle begins each year in March when applications become available.  The Board candidate application packet is updated annually. Interested owners may also contact the Board Development Committee throughout the year to learn more about becoming a Board candidate. 
Board Candidate Qualifications
Co-op member in good standing for at least one year
Knowledge of natural and organic foods 
Passion for the Co-op and our community
Strong leadership skills
Collaborative approach 
Ability to engage in respectful debate and dialogue
Offer unique perspectives and skills
Previous board, committee or other group experience 
Strong leadership, organizational and communication skills 
Ability to understand financial issues and financial statements 
Understanding of cooperative principles and values 
Intelligence and integrity 
Creativity, vision and flexibility 
Ability to empower others and delegate authority 
Respects multiple elements of diversity and diversity of thought 
Ability to put the interests of the whole organization above the interests of the few
Computer proficiency 
Ability to maintain confidentiality
Understand the responsibilities and duties of AFC Board Directors 
The Board Nominating Committee will read all applications and then schedule interviews with candidates before the April Board meeting. Candidates must pass a screening interview with the Board Nominating Committee to check for basic qualifications and potential conflicts of interest. All candidates who are forwarded by the Nominating Committee will be notified and officially entered into the election process. Forwarded candidates will be asked to submit a 150-word campaign statement and to provide a high-resolution photo, which will be published in election materials.
Contact
Contact the Board Please note the Board of Directors does not manage the day-to-day operations of the store. Questions about store operations should be addressed to the General Manager through our contact form.