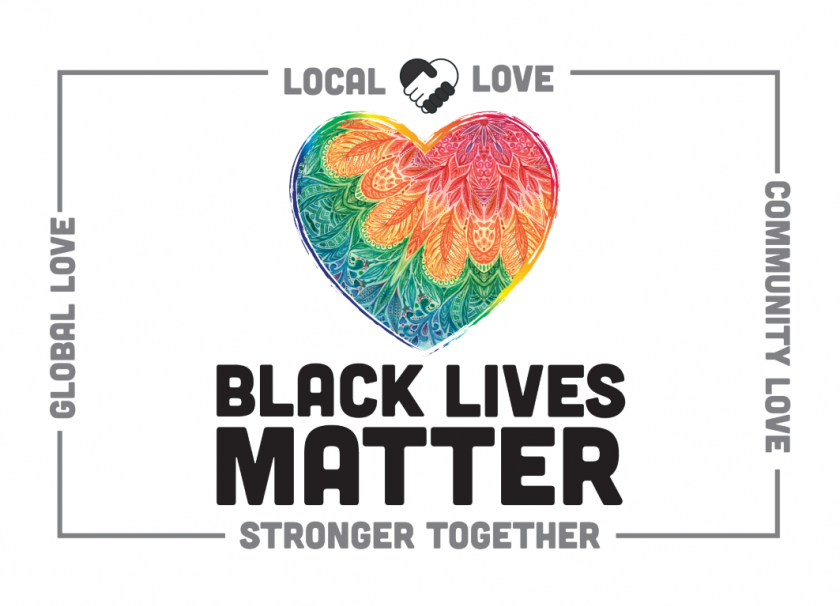 October 7th, 2020
Black Lives Matter
We acknowledge that the Ashland Food Co-op has not had a culture where all employees and community members felt safe sharing their experiences of discrimination in our store. We apologize for this. We are on a learning journey. We have reached out for help, and are listening to our Black, Indigenous and People of Color (BIPOC) employees and owners who want to be part of the positive change we seek.
* * * * *
In choosing to make a public declaration that Black Lives Matter, we believe that it is critical that we be as clear as possible about what we intend in making this statement to our employees, our owners, our customers, and our community at large. We understand that it has the potential to be polarizing and interpreted according to the reader's own experience of the world. So let us say what we, the Ashland Food Cooperative, mean:
What publicly stating that Black Lives Matter means to us is this:
It is vital that we as Americans and business owners recognize, acknowledge and address our society's collective history of unjust and inhumane treatment of Black People many of whom are our own friends, neighbors and family members.

There is overwhelming evidence that systemic inequity continues to be deeply embedded in our society's structures, practices, and beliefs.

It is critical that we bring attention, focus and energy to addressing all the ways this inequity gets expressed in our organization and in our business and community relationships, and then to address them in the best way we can. We will not tolerate discrimination of any kind, nor intimidation based on any type of discrimination.

As one of hundreds of food cooperatives in America that have joined together to offer healthy food in a way that benefits each of our local communities, we have committed to be a business that cares about far more than our bottom line. We want what is best for our employees, our owners, our customers and our community. To honor that commitment in this time when taking a stand is so important, we proudly declare Black Lives Matter.
We also wish to clarify what this statement is not:
It is not a political statement intended to serve a political purpose or support any particular organization.

It is not a statement that places greater value on one set of human lives over another.

It is not an attempt to claim moral superiority.

It is not a marketing ploy to attract like-minded patrons.
We are now establishing better communication systems to listen and respond to our employees. In collaboration with some of our BIPOC employees and recognizing that not all of us have the same lived experience, the board and leadership will implement policies that are responsive to what we are hearing. We are now taking steps to create a safer and more inclusive environment for all of our employees, owners, and community.
On behalf of the Ashland Food Coop Board of Directors and Management,

Ed Claassen, Board President
Julie O'Dwyer, Board Vice President
Emile Amarotico, General Manager
More Co-op News