No fail, no bake! These quick and easy energy balls will keep your body fueled without a crash. Keep them in the fridge as an easy go-to snack or freeze them for later.
Meal Type
Budget Friendly
Snacks & Dips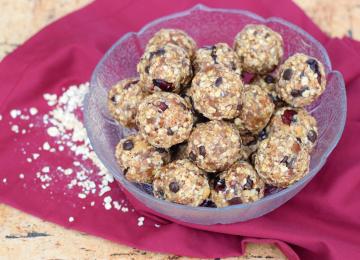 Ingredients
1 cup oats
1/3 cup nut or seed butter
2-4 tablespoon sweetener
3 tablespoons chocolate chips, dried fruit or chopped dates
2 tablespoon seeds
1/8 teaspoon salt
1 cup coconut flakes (optional)
1
Mix all ingredients by hand or with food processor until well blended
2
Form into 1-inch balls. Roll in coconut flakes if desired.