We made this specially to celebrate St. Patrick's Day, bring out your inner leprechaun with this delicious coconut mint treat!
Diet Type
Gluten-Free
Vegan
Vegetarian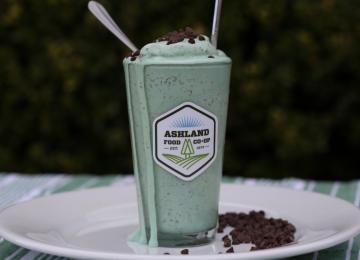 Ingredients
1 pint (2 cups) Coconut Bliss: Mint Galactic
1/2 c. unsweetened coconut milk
1 packet Blue Color Kitchen powder
1 packet Yellow Color Kitchen powder
1 tablespoon mini semisweet chocolate chips for garnish
1
Pour milk and packets into blender with coconut ice cream.
2
Blend to desired consistency.
4
Sprinkle chocolate chips for garnish and enjoy!