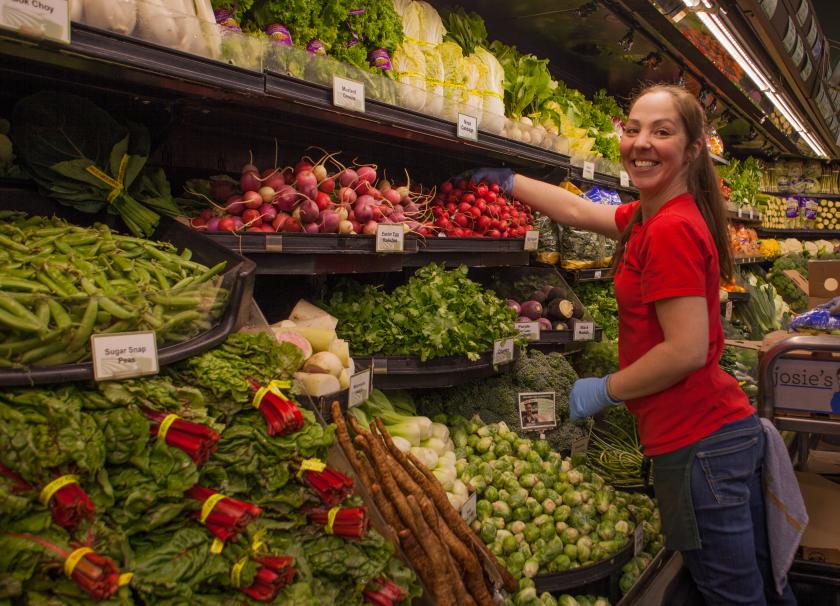 Produce Assistant
Come join the team at the Ashland Food Co-op!
The Co-op is proud to provide our employees with a fun, professional workplace with opportunities for growth and advancement. Our employees receive affordable healthcare, 3.5 weeks of paid time off in your first year for vacation and sick days, matching 401K plan, a 15% employee discount on all store purchases, and so much more!
Job Summary: To maintain fully-stocked, attractive displays and provide prompt, friendly and helpful customer service.
Qualifications:
Ability to lift and or move up to 50 pounds frequently, and up to 60 pounds occasionally.
Stand and walk for the entire shift
Schedule flexibility - must be available to work up to 40 hours per week, any shift or day of the week, including weekends and holidays
Be willing/able to work receiving and handling product in a 40° cooler for up to 6 hours per day.
General Responsibilities:
Ensure that full, attractive, product displays are maintained.
Rotate and face product to ensure freshness and visibility.
Ensure that shelf signage is accurate, current, complete and placed correctly.
Greet and interact with customers in a friendly way.
Provide prompt, attentive, and helpful customer service.
Reliable and punctual attendance for all scheduled shifts.
Treat all coworkers positively and respectfully, and lend a hand willingly when needed.
Keep all displays and customer areas clean and organized.
If you are interested in joining the Co-op team, please complete our Employment Application to be considered for employment. This may be filled out online by clicking the link below, or you can pick one up when you visit our Co-op at 237 N. First Street, Ashland.