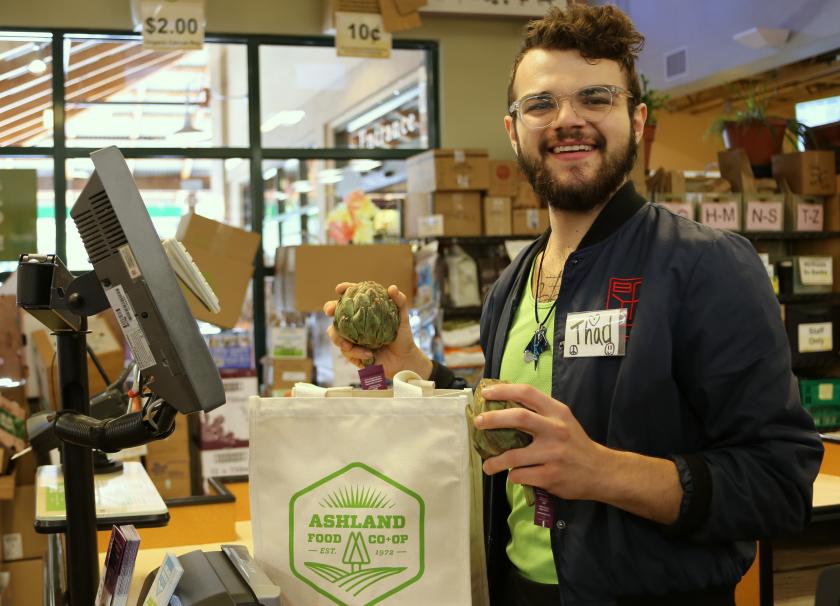 Front End Assistant - Cashier
JOB TITLE: Front End Assistant (Cashier)
SCHEDULE: Up to 40 hours per week, any shift or day, including weekends and holidays.
COMPENSATION: $16.50/hour, non-exempt
The Co-op is proud to provide our employees with a fun, professional workplace with opportunities for growth and advancement. Our employees receive affordable healthcare, 3.5 weeks of paid time off in your first year for vacation and sick days, matching 401k plan, a 15% employee discount on all store purchases, and so much more!
Job Summary: To work as part of the Front End Team to cashier, clean, assist customers, assist grocery, and assist owner services to ensure that customers are offered pleasant and friendly service.
Qualifications:
Ability to lift and/or move up to 50 lbs. frequently, up to 60 lbs. occasionally.
Stand and walk for the entire shift.
Cashiering experience preferred.
Natural and organic foods knowledge and experience is a plus.
General Responsibilities:
Greet, interact and provide excellent customer service to our shoppers.
Cashier for our shoppers in accordance with policies, procedures and guidelines detail in the Front End Department Manual.
Duties include some store cleaning tasks.
Offering assistance to other departments as assigned by Supervisor.
Reliable and punctual attendance.
Keep all displays and customer areas clean and organized.
If you are interested in joining the Co-op team, please complete our Employment Application to be considered for employment. Click the link below to apply now, or pick up an application at our info desk on your next visit. We look forward to hearing from you!