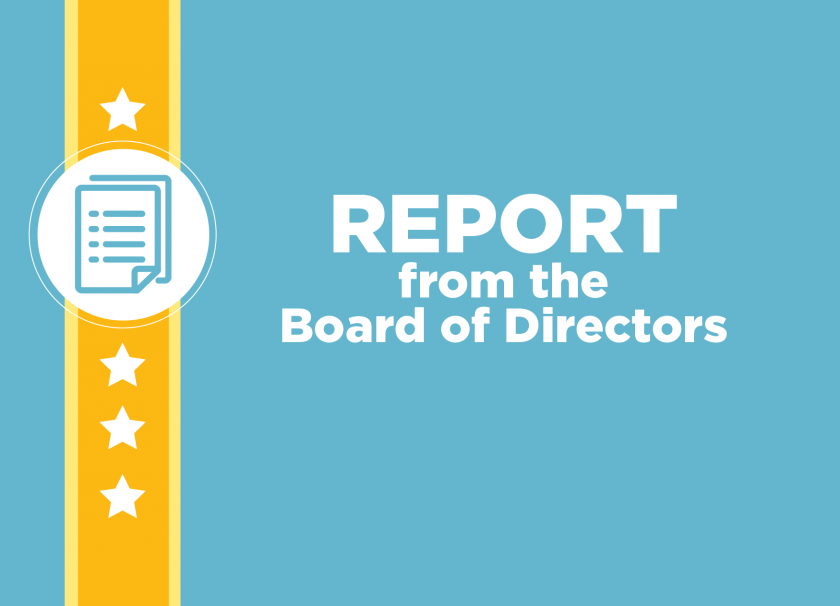 June 4th, 2018
Report from the Board of Directors: Strategic Plan Update
By Jeff Golden, External Relations Committee Chair
Ashland Food Co-op is striding into the future with careful intention. We're especially focused on the three top priorities of our strategic planning process, a collaboration of our board and management team. A quick update:
Expanding physical capacity. Purchasing the vacant 1.8 acre parcel behind Ashland Lumber on Clear Creek Drive gives us a secure option for long-term expansion near the downtown area. We also continue conversations with Umpqua Bank about the prospect of acquiring their property in order to grow our existing campus. How we develop one or both of these properties will be decided carefully over time, with plenty of opportunity for input from you, our owners
 
Expanding prepared food offerings. For a year now we've occupied the former Deux Chats Bakery at 222 A St. There we bake an expanding line of goodies for the deli and dessert case in the main store. We're now ramping up a line of pizza, (baked or ready-to-bake) for the deli and for "grab-and-go" in the store, and have plans for a line of sushi that meet our product standards. Stay tuned; we think that "value-added" food production, which can both respond to evolving customer tastes and habits and more fully utilize locally-grown produce, could become a major segment of AFC business in years to come.
 
Expanding the co-op movement. Our passion for the value of co-ops extends beyond our own co-op.  Living as we do in a community that strongly reflects cooperative values of empowerment, democracy and broad economic opportunity, we strive to encourage and nurture a growing sector of cooperatively owned businesses in Southern Oregon. We regularly explore possibilities with our Rogue Co-ops colleagues—the Medford Food Coop, Grange Co-op and Rogue Credit Union. Some are described online at www.rogue.coop and we're preparing a competition for the best business plan for launching or expanding a cooperative business.  We think we're on the brink of a breakthrough for cooperative enterprises, and we want to help make it happen.
As an AFC owner, would you like to get involved with any of these initiatives? We'd welcome your ideas and energy. Drop a note to [email protected] to let us know how you might want to participate in building the future of your co-op.
More Co-op News