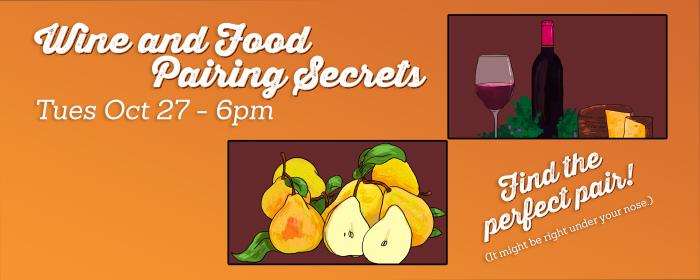 Wine & Food Pairing Secrets
to
As part of National Co-op Month, enjoy a virtual wine tasting with new friends from other co-ops in our region of Oregon and California. 
"Wine Maven" a/k/a wine and beer expert Sam Vandegrift will host a 90 minute wine and food pairing. Sam will broadly talk about wines from specific regions, taste, experience, chit chat, and share in the vinous joy – collaboratively!
When you sign up, you'll receive a $5 gift card to use at the Ashland Food Co-op, which you can put towards the purchase of a bottle of wine (or get an extra 10% off if you buy four bottles), or pick up some savory local cheeses to pair with your wines. The Ashland Food Co-op's fantastic wine team has curated a list of wines that fit this event perfectly.
The event will be dynamic and entertaining, with break-out groups where you'll experience the joy of meeting new people again while discussing wine and food - all from the comfort and safety of your home. 
Purchase tickets using the form below, or by clicking here.

Instructor:
Sam Vandergrift
I come from a place of passion: for wine, for taste, and guiding people towards culinary bliss. My consulting work with Columinate unites people with amazing experiences. Creating innovative retail, leading people to discover new flavors, and educating through enjoyment inform how I approach my work.