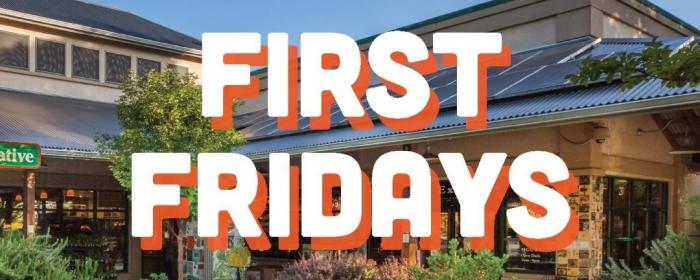 September First Friday
to
Join us for a delicious and affordable meal with friends and community this First Friday!
We will have charcuterie plates decked out by Niman Ranch and with fresh fruit and cheese, and a vegetarian option of housemade hummus and fresh veggies, both served alongside a drink. $3 for owners and $5 for community members, kids under 12 eat free.
Live music from Tony Smiley starts at 5 pm! The Loop Ninja joins us from Hood River on his Pacific Northwest tour, and is not to be missed!
Enjoy free tastings from Huizache Creamery, Organically Grown Company, Noble Coffee Roasting, Alden's Ice Cream, and Caldera Brewing Company.
Visit with KS Wild and the community!
First Fridays are always free to attend.