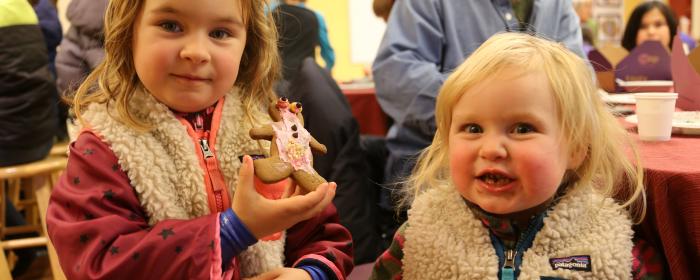 Gingerbread Cookie Decorating Party
to
FREE and family friendly!
Celebrate the holiday season with us at our 4th annual Gingerbread Cookie Decorating Party. Create your edible masterpiece from over 500 scratch-made, gluten free gingerbread cookies, featuring Bob's Gluten Free Flour. Cream Cheese Frosting, decorations, smiles and a warm beverage will also be provided.
Spread the holiday cheer! Bring a non perishable food item for the Ashland Emergency Food Bank and be entered into a special drawing for our holiday gift basket giveaway filled with the essentials to create your own masterpieces at home.
Come by anytime from 11am - 1pm to play with us and create your edible work of art. FREE and family friendly!