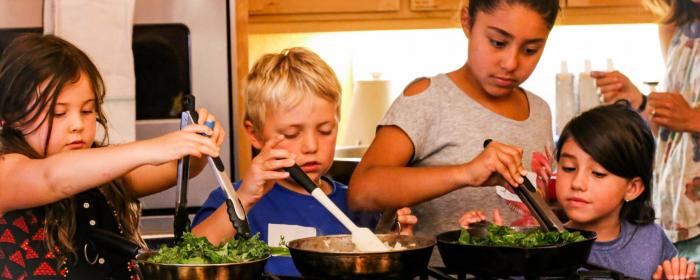 CANCELED - Spring Break Camp: Get growing, get cooking! (Ages 8-11)
to
Instructors
Megan Lozano and Robyn LaVergne, Rogue Valley Farm to School
Due to coronavirus concerns, this event has been canceled. All registrants will receive a full refund.
Get spring off to a good start by getting your hands dirty planting food in the Co-op garden.
Join Rogue Valley Farm to School in the Ashland food Co-op classroom for two days of planting in the garden, working on cooking skills and fun games and activities. We'll practice basic skills and work on new techniques to make some favorite kid dishes from scratch.
Instructors Megan Lozano and Robyn LaVergne, from Rogue Valley Farm to School, bring a fun energy to this class.
Camp takes place at the Co-op Classroom (300 N. Pioneer Street), and begins at 9am and ends at 1pm both days.
Children aged 9- 11 can sign up for one or both of the Spring Break Camp sessions. The second session can be found here.