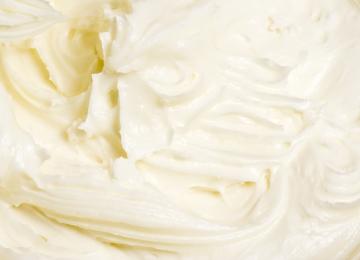 Ingredients
1/2 cup unsalted butter, softened
6 ounces cream cheese, softened
2 teaspoons vanilla extract
2 cups powdered sugar

Optional: add natural food dye for desired color
We recommend using Color Kitchen's natural food dye. Color Kitchen's rainbow of colors are sourced from nature, contain non-gmo ingredients, and come in easy-to-use packets.
1
Mix sliced butter, cream cheese and vanilla until creamy.
2
Gradually add powdered sugar into mixture until the frosting is smooth. Add dye to frosting, according to the packet directions, and blend until incorporated.
3
Best if used immediately, but you can also refrigerate for up to a week