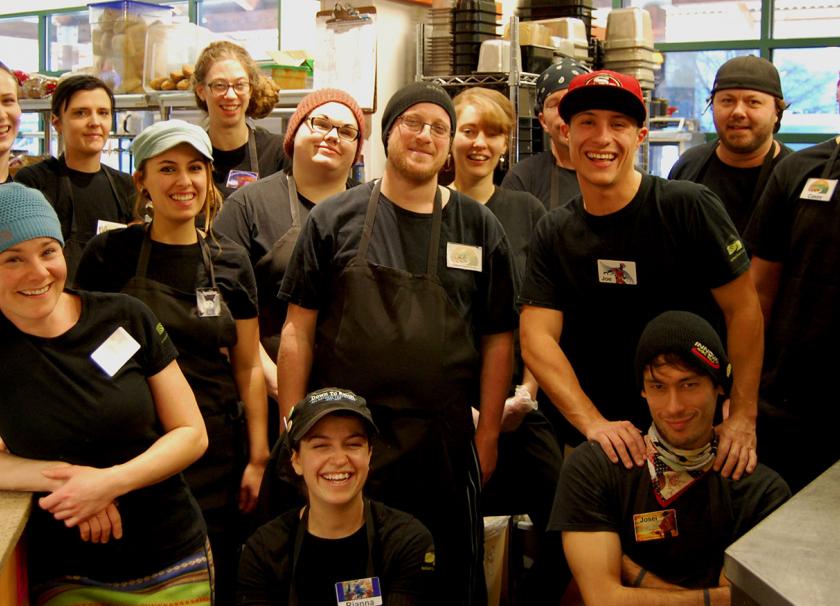 Prepared Foods Assistant
JOB TITLE: Prepared Foods Assistant
SCHEDULE: Up to 40 hours per week, any shift or day, including weekends and holidays.
COMPENSATION: $16.50/hour, non-exempt
The Co-op is proud to provide our employees with a fun, professional workplace with opportunities for growth and advancement. Full time employees receive affordable healthcare, 3.5 weeks of paid time off in your first year for vacation and sick days, matching 401k plan, a 15% employee discount on all store purchases, and so much more!
Job Summary: To prepare deli items to maintain fully stocked attractive displays and provide prompt, friendly and helpful customer service. To perform a variety of tasks essential to the successful operation of a Prepared Foods Department.
Qualifications:
Ability to lift and/or move up to 50 lbs. frequently.
Stand and walk for the entire shift.
Current Oregon Food Handlers Card is required.
Natural and organic food knowledge and experience is a plus.
General Responsibilities:
Follow all food safety rules and in accordance with the Department of Agriculture, Organic Handling Standards and department procedures.
Maintain all work spaces in a clean and orderly manner.
Excellent communication skills.
Greet, interact and provide prompt and helpful customer service.
If you are interested in joining our amazing cooperative community, please complete our Employment Application to be considered for employment. This may be filled out online using the "Apply Online" link below, or you can pick one up when you visit our Co-op at 237 N. First Street, Ashland.