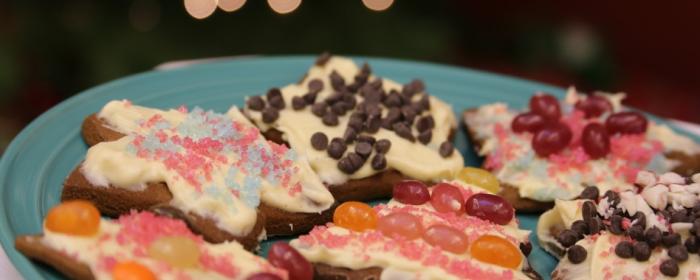 6th Annual Gingerbread Cookie Decorating Party
to
 Ashland Food Co-op welcomes you and your little ones to celebrate our 6th Annual Gingerbread Cookie Decorating Party!
Celebrate the holiday season with us at our 6th annual Gingerbread Cookie Decorating Party. Create your edible masterpiece from scratch-made, gluten free gingerbread cookies, featuring Bob's Gluten Free Flour. This year will be a little different. We will be giving out cookie party kits so you can have your own decorating party at home. Our kit will come with cookies, frosting, candy and extra goodies. And best of all: it's free!
Don't forget: Take a photo of your creation and tag us for a chance to win a Co-op Gift Certificate valued at $50!
Pick up your kit at Ashland Food Co-op (237 N. First St. Ashland, OR). Gluten-free cookies will be available. Ingredients include butter and eggs; no soy or nuts.