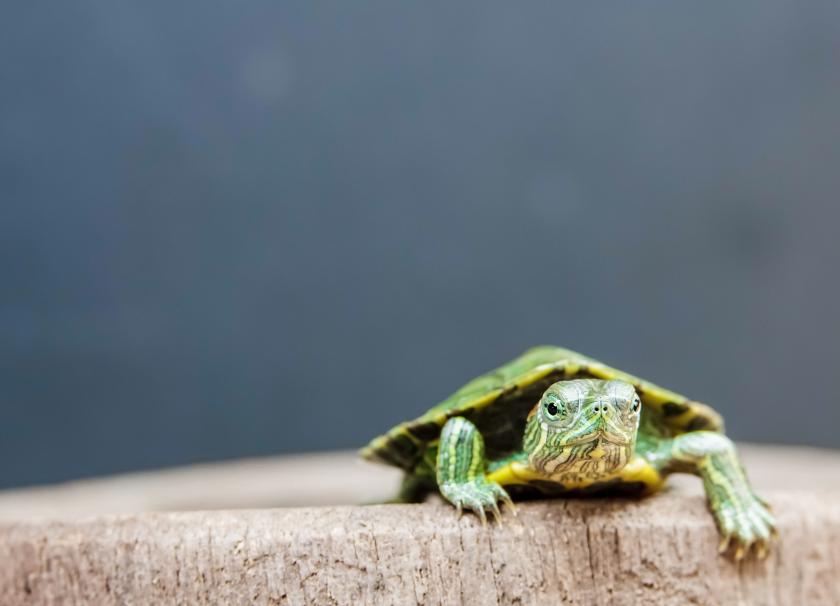 October 9th, 2018
We're All Turtles
By Dean Williamson, Board of Director
My grandmother loved to talk. Oh, could she talk! And she had one expression that I've always really liked. "If you come across a turtle on top of a fence post, you can be pretty sure it didn't get there by itself."
When I heard this as a little kid, I would imagine a slow-moving creature, pulling itself up a rope, which is still pretty funny to me. I find myself returning to that saying a lot these days as I try to make sense of our nutty world. So much talk seems to emphasize individualism, and so little seems to stress community.
Then, the other day when I walked into the Co-op. It hit me that I did not, and never have, climbed any fencepost by myself. We're all turtles and we can all achieve great things, with a little support.
That's the whole reason we have a co-op. We owners have decided that we don't want to go it alone. We have figured out the power of working together. A co-op is a different way of doing business. People before profits is not just a cute expression, it's the mission of the organization. Our co-op exists to serve its members, to provide the very best in food and healthcare products and to take care of employees and community. It's not about returning profits to a single individual or small group of outside investors. It's about building a better system.
And what better time of year to remember our connectedness than at the holidays? I have such gratitude for the fabulous co-op in our town. I'm thankful for the expert staff working hard to bring us the healthiest, most affordable and sustainable products. The Co-op is a great place to connect with neighbors, to nourish our bodies and our relationships. It's a big deal to have such a place in our town.
That's important for me to remember, especially when I feel like I'm drowning in incessant internet and media noise, which is always trying to pull us apart and to convince us that turtles do, in fact, fly. I know better. My grandmother taught me that turtles may be talented, but they occasionally need a helping hand. We are all stronger when we come together for the benefit of the greater good. Happy Holidays!
More Co-op News