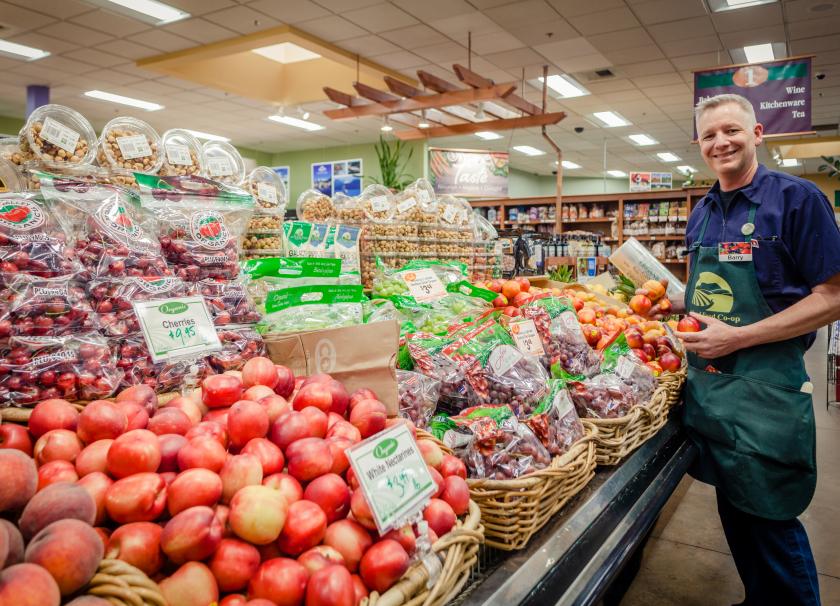 June 7th, 2018
Meet Store Manager Barry Haynes
By Barry Haynes, Store Manager
Twenty three years ago my wife and I began our quest to relocate our family from the midwest to the west coast. We were looking for a beautiful area with an  engaged community that would enable our children to thrive. Equally important, we wanted our new home to have a vibrant natural food store. When we arrived in southern Oregon, we felt as though we hit the jackpot.
Needing employment, I immediately applied at the Ashland Food Co-op, or the Ashland Community Food Store as it was named in those days. The Co-op was unlike any other natural food store my wife and I had ever seen. We were enamored by the extensive product selection, friendly and knowledgeable employees, and spirited community hub. I was able to land a job in the Produce Department, which I considered the jewel of the store. My good fortune continued and it wasn't long before I was able to move up the ranks into the Produce Manager position.
Fast forward twenty three amazing years, I now have the honor of becoming Ashland Food Co-op's first Store Manager. I cannot express how delighted I am for the opportunity to serve a broader part of our Co-op and community. As Store Manager, I will be collaborating with department managers to enhance your shopping experience through better service. Our ultimate goal is to be the best part of your day!
More Co-op News