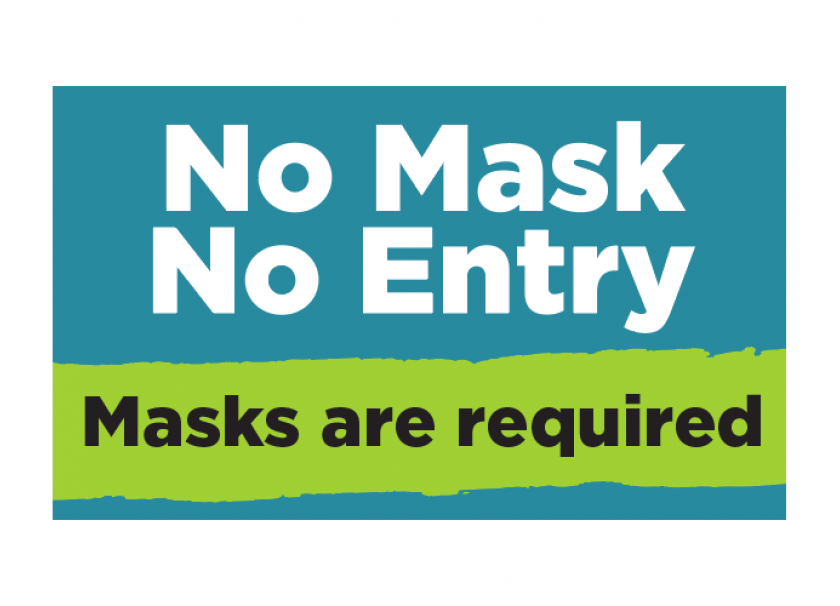 November 6th, 2020
Masks Required for All In-Store Shoppers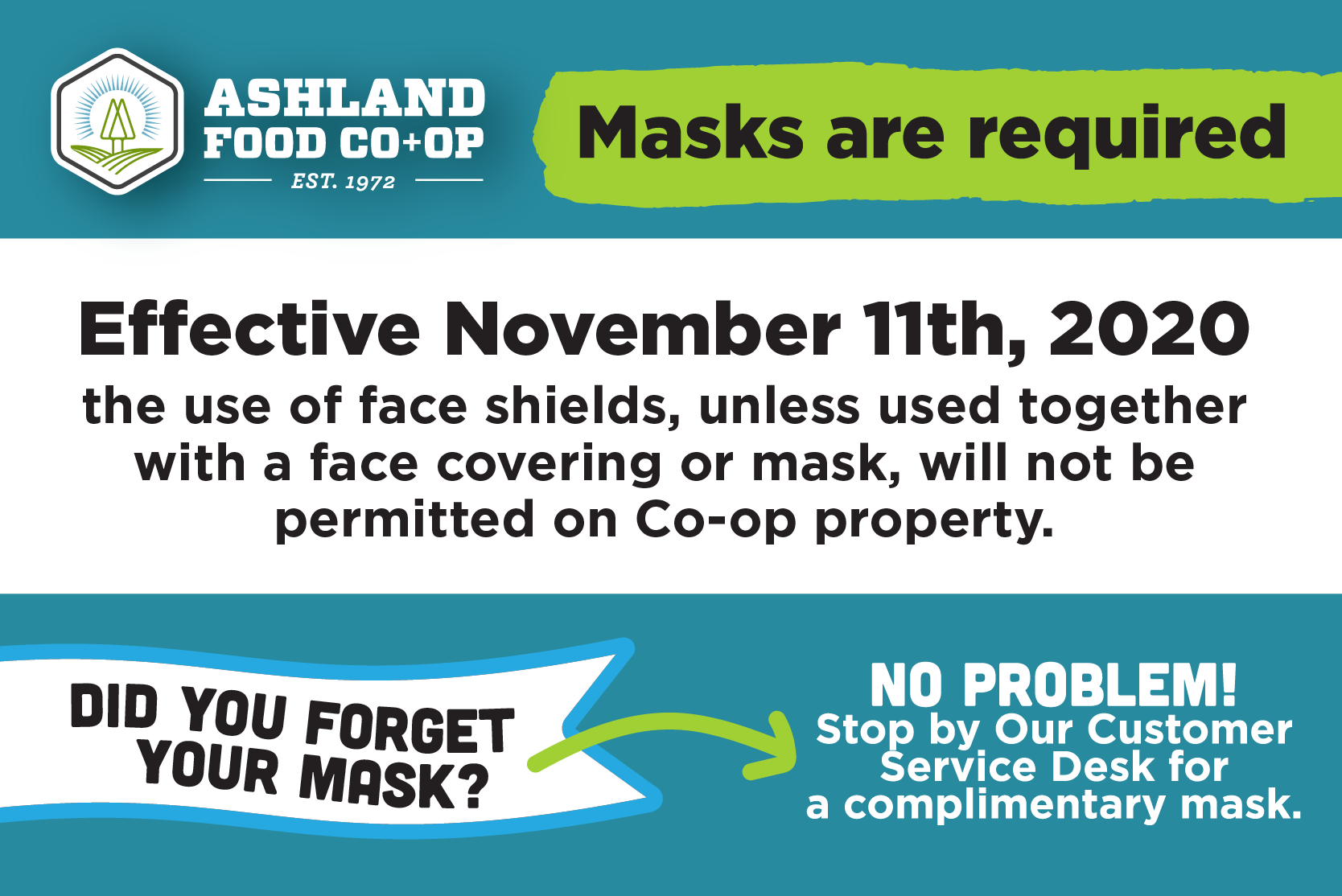 To protect the health of Co-op staff and shoppers, all shoppers and other visitors on Ashland Food Co-op property must wear face coverings over mouth and nose except when dining in an approved area. As of November 11, 2020, face shields will not be permitted unless worn with a mask. 
Those who are unable or choose not to wear a mask are welcome to use our recently launched eGrocery online shopping and curbside pickup service as an alternative to shopping in-store.
The Co-op currently serves over 2,000 shoppers per day on average, some of the highest foot-traffic in Ashland. Thanks to our precautions and safety protocols, no employees have tested positive for COVID-19, and we are striving to keep it that way.
With infections on the rise in Oregon and all neighboring states, and considering Ashland is a popular rest stop for those traveling, it is imperative that we take extra steps to protect our employees, our neighbors, and our community.
By visiting AshlandFood.coop/eGrocery, you can learn how to set up an account to shop online for curbside pick-up or for delivery in the Ashland area. (Additionally, you can use this service to order your favorite Co-op Kitchen food and beverages for quick pick-up at your preferred time.)
More Co-op News