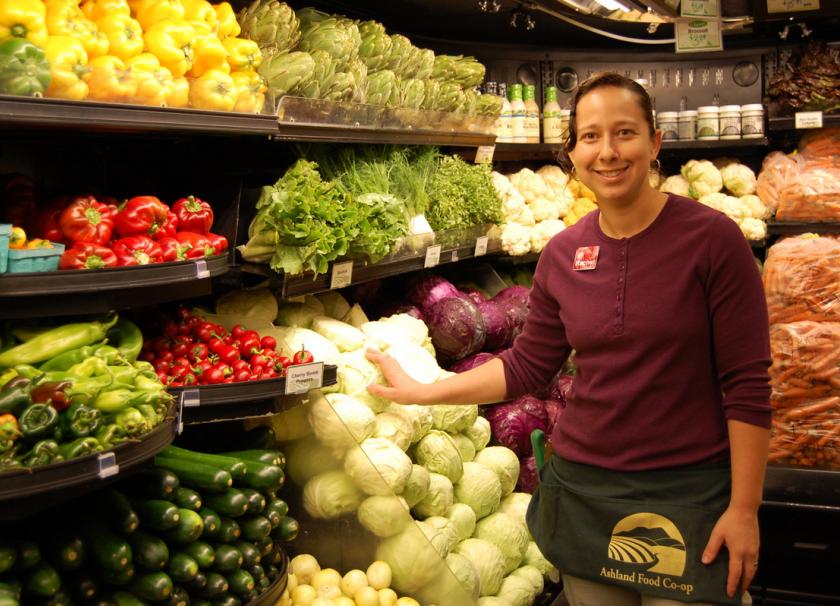 February 11th, 2016
Let Thy Food Be Thy Medicine
Rachel Rose, Assistant Produce Manager, shares her winter produce picks.
The cells in our bodies are all made using the building blocks that we provide in the food that we eat, the air that we breathe and the water we drink. If we want healthy bodies, feeding ourselves and our families the cleanest healthiest foods is a real good start. We are what we eat!
Burdock root
Try slicing or peeling the skin off and eating it raw like a carrot snack or shredding it into a salad. It is crunchy, refreshing and slightly earthy.  It's flavor is similar to Sunchoke or Jicama. Herbalists use Burdock root for a myriad of different uses including immune support and detoxification.
Local winter carrots
Winter time carrots are the sweetest of carrots. When the weather gets cold, carrots and other hearty vegetables, will generate more sugars to help protect themselves from freezing.  The health benefits of carrots are believed to include reduced cholesterol, increased cardiovascular health, heart attack prevention, cancer prevention, immune system booster, digestive aid, improved vision, healthier skin, etc. Carrots rock!
Fresh Hawaiian Ginger
We only get the Fresh Hawaiian ginger during the winter months of the year.  The fresh ginger differs from the mature ginger, that we have year round, in that it has a very thin skin, is exceptionally tender and juicy and has a slightly more potent flavor. Among other uses, ginger is a good immune system booster and has been proven to effectively treat nausea.
Turmeric
Turmeric is essential for a good Indian style curry, however, tossing it in your morning green drink or juicing it with some carrots and apples is a very popular way to get the medicine that it can provide. The two things I use turmeric for are it's anti inflammatory effects and as an antioxidant. Turmeric contains a component called curcumin which has been found to be a potent cancer inhibitor.  
Bring medicine to your dinner table with this bright, healthy carrot salad.
More Co-op News