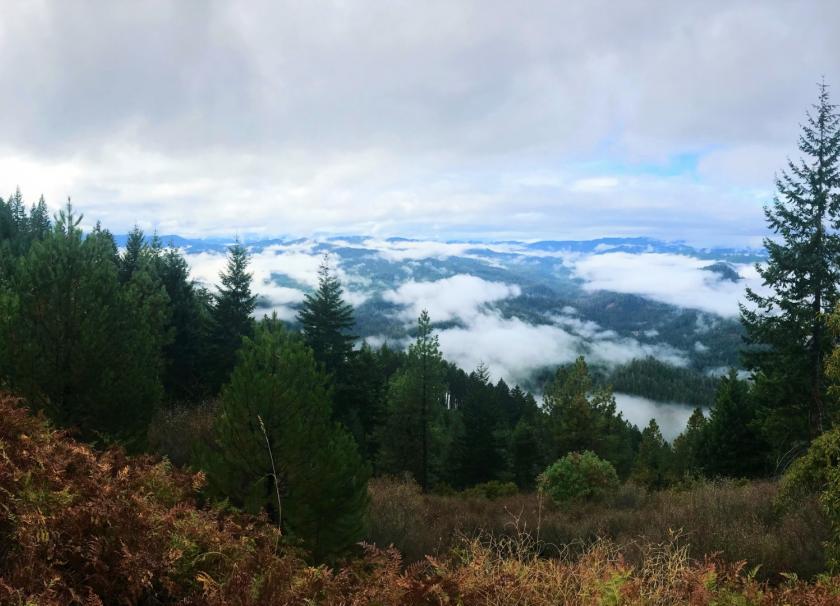 September 2nd, 2019
Fall Staff Picks
Thanks to alpine trails and shaded valley creeks, outdoor recreation is year-round in the Rogue Valley. But fall usually makes for more frisky feet, so we asked Co-op employees for their favorite fall activities and recommendations for what they grab before they head out.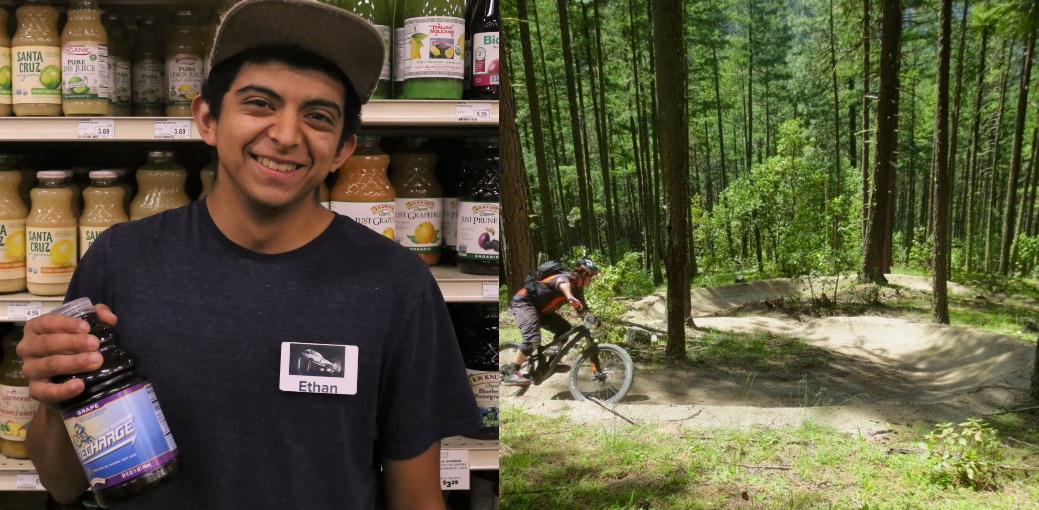 You might have shared some stoke in-store with the Grocery team's Ethan, who seeks out adrenaline in the Rogue Valley. "In the fall you can catch me shredding the single track on BTI, Caterpillar, Jabberwocky, and Alice In Wonderland. The summer is too hot but fall brings the perfect combination of tacky trails and perfect temperatures to the Ashland hills. Staying hydrated is a must and the only drink I take with me is Knudsen's Recharge, which is only sweetened by natural fruit juice and has no fake colors like other sports drinks."

Diego, on the Grocery team, is new to Ashland, so he's still exploring the area for his favorite outdoor spots. But already, he's a fan of the Bear Creek Greenway - "It's sweet to have 25 miles of paved trail going right through Ashland. I can get outdoors without having to drive an hour out of the city. When I'm out, my go-to snack is a GoMacro bar. I think it's got the best texture of any of the bars - not too mushy - and it's totally vegan." (Side note: join the Bear Creek Stewardship Day on Sept 28!)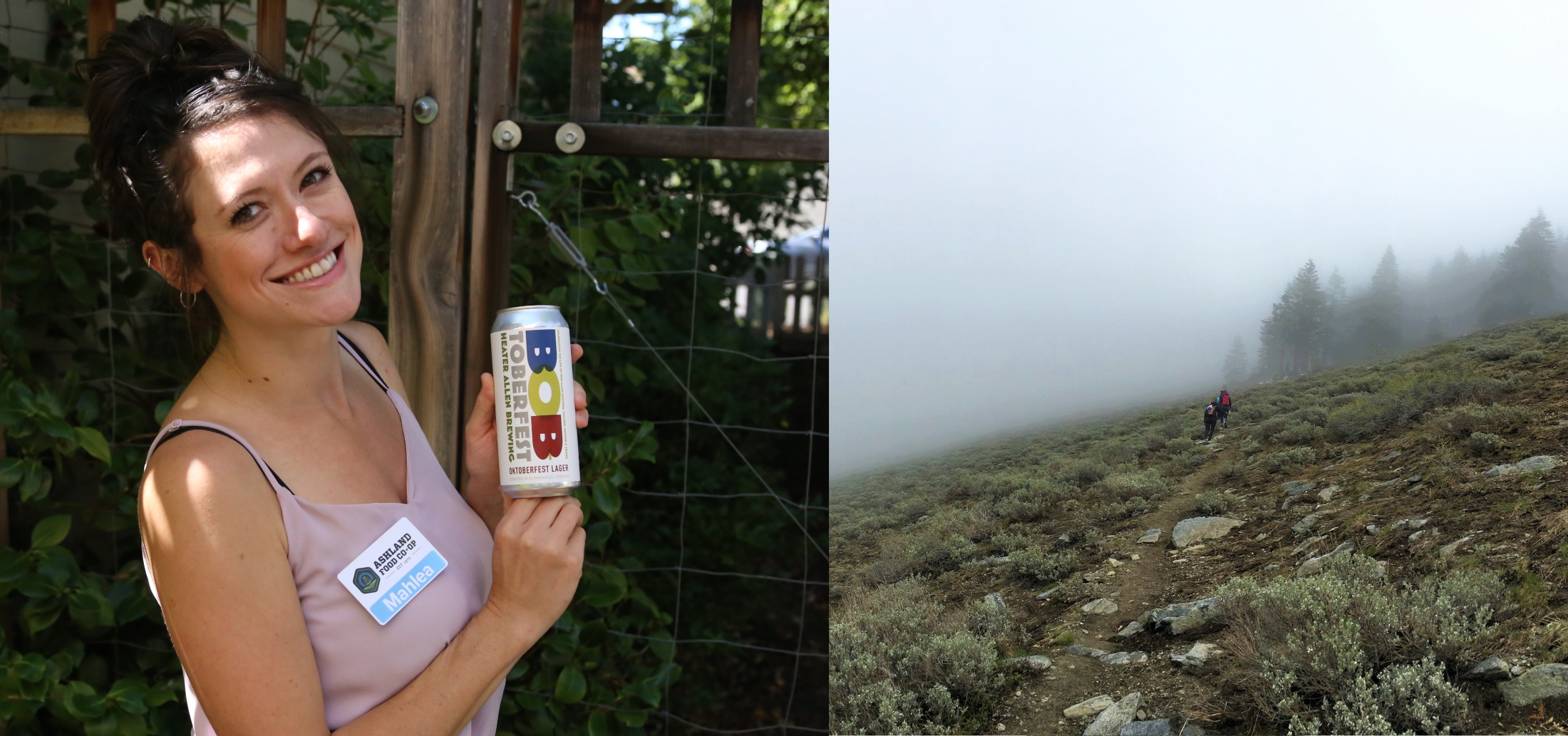 When she's not organizing classes on the Co-op marketing team, Mahlea is out camping and hiking.  "One of my favorite hiking trails is Wagner Butte. This is a 10-mile hike with 5 miles mostly uphill. At the top after a good work out, I like to cool off and enjoy the 360-degree view and crack open a Heater Allen Bobtoberfest - gotta have a summit beer!"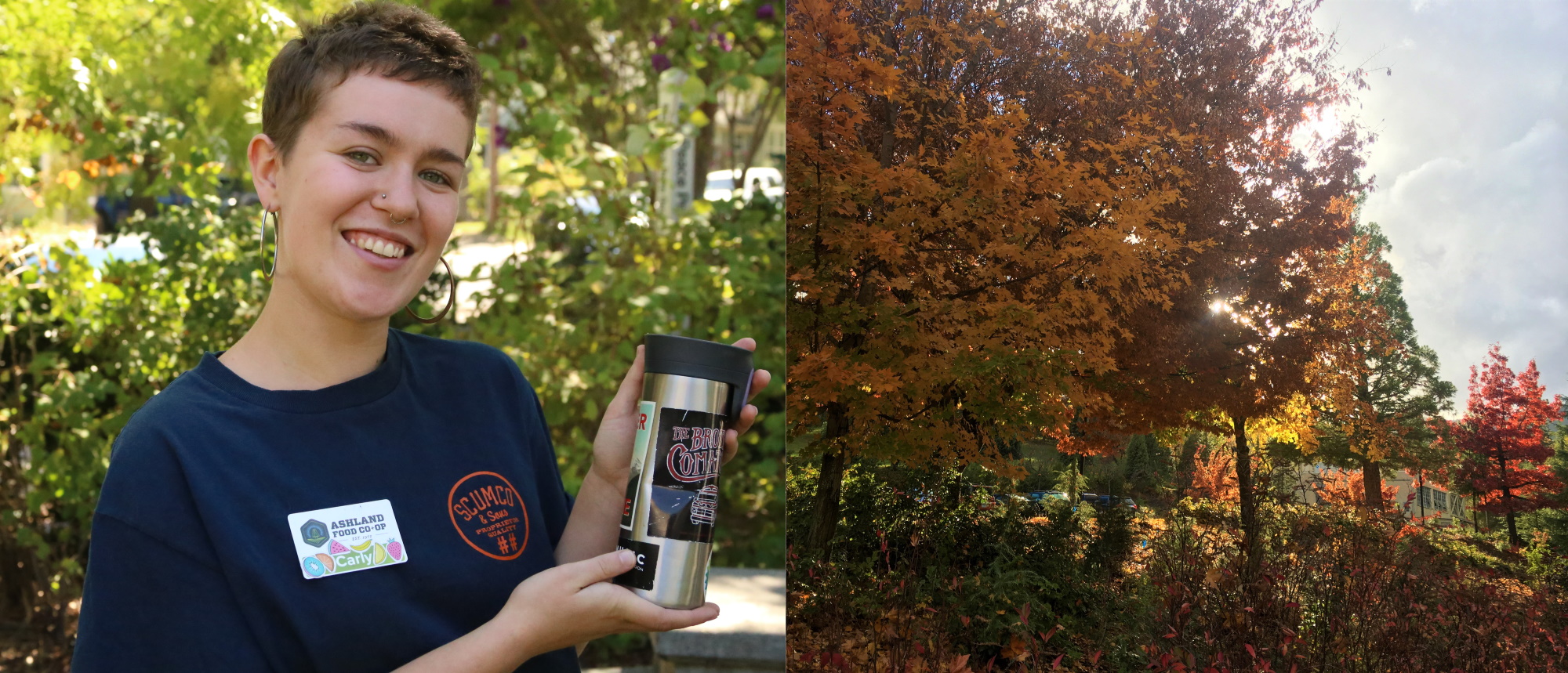 You've seen Carly at the registers, but you'll also find her enjoying walks in the neighborhood in the fall. "When the leaves start changing, I really enjoy walking B Street. Ashland is full of great gardeners, and B St is full of fiery fall colors." And since coffee is Carly's favorite beverage any time of the day, "I fill my mug with the Co-op's Bombshell coffee - it's mixed with organic pasture butter, coconut oil, and cinnamon to warm up and give me a healthy energy boost."
More Co-op News