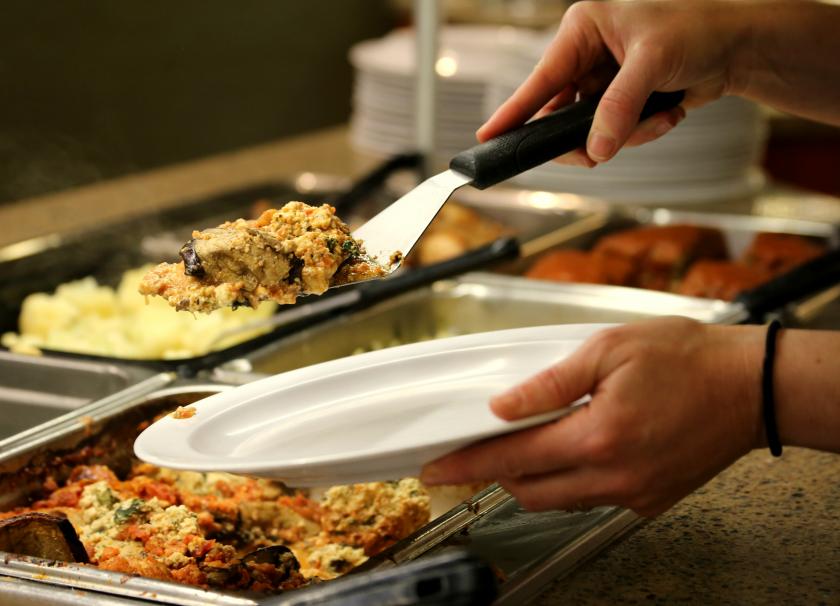 May 30th, 2017
Dine In and Bike Your Way to Savings
Did you know that approximately half of our landfill waste stream is composed of Deli trash? A significant part of that is "to-go" containers, which are sometimes used for dining in and don't end up "going" very far at all.
Sustainability matters in everyday actions and we want you, our customers, to help us reduce unnecessary waste and make the most ecologically sound choices possible.
This is why we recently launched our Durable Container Discount. Now, when you dine in at the Deli, you will receive 15¢ off for each plate or bowl you use. This discount is only valid for plates and bowls provided by us. However, you still can bring your own cup and receive $.15 off your coffee and other beverages.
We also launched another customer focused sustainability program called Bicycle Benefits. Bicycle Benefits is a national program that offers various discounts at participating businesses for using your bike as transportation. To participate, you pay a one time $5 fee, receive a sticker for your helmet and bike your way to savings.
Here's a breakdown of how the program works: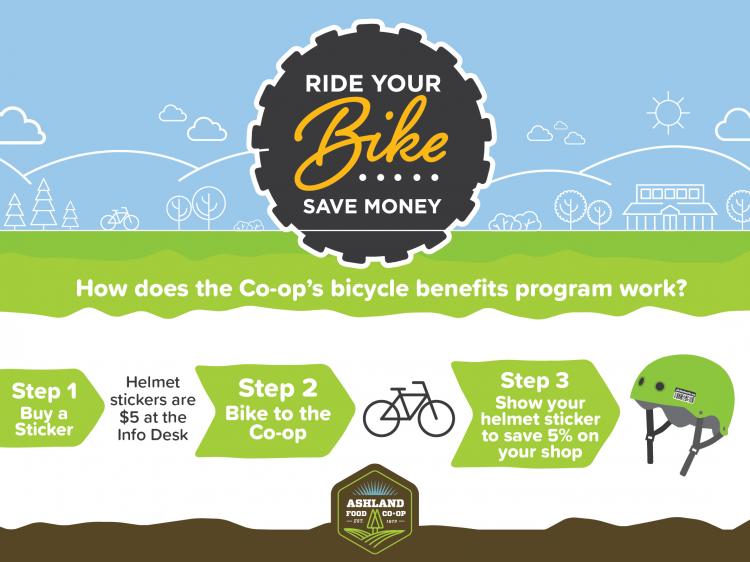 Perhaps the best part about this new program isn't the discount, but rather you won't have to deal with parking your car at the Co-op. The more you bike, the more you save, the more sane you will be. Now that's a win, win, WIN. 
More Co-op News