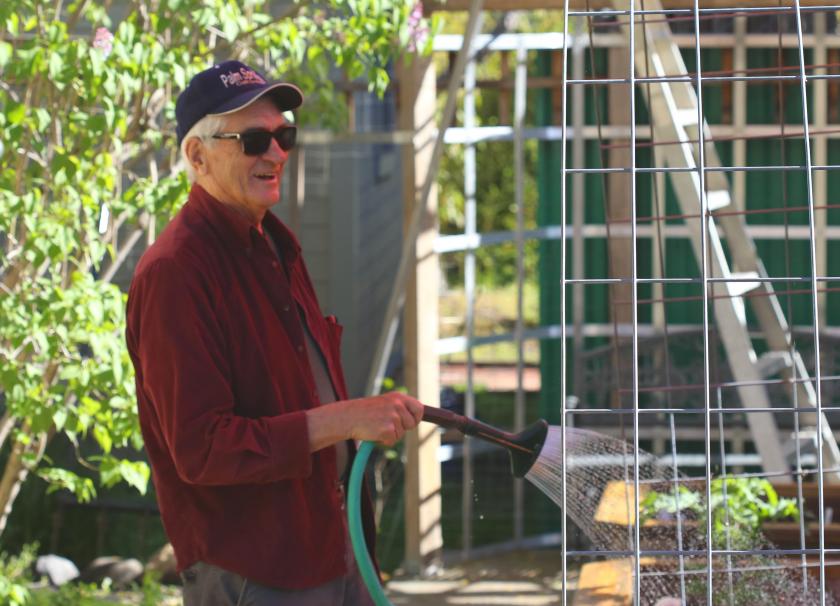 April 22nd, 2019
The Co-op's "Secret Garden"
Did you know the Co-op employees have a small garden on our campus? Planning and management falls on our fantastic Co-op volunteer: Henry Herting.
Below, Henry shares some background on the garden, what it's used for, and some additional tales from over the years.
---
Originally, the need for a kitchen garden arose from having a kitchen classroom in which culinary classes were being held. Visiting chefs have always been invited to use the garden for any ingredients they may have forgotten or items they could use as garnish for their dishes.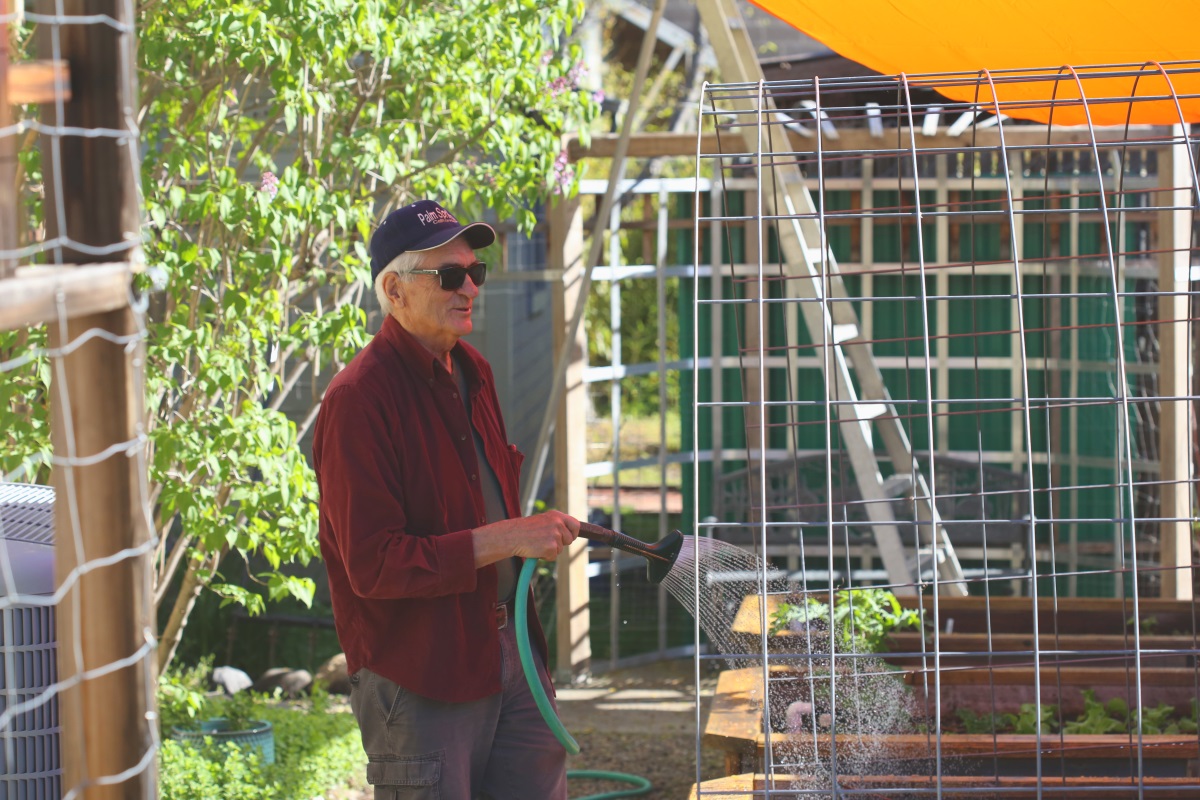 Over the years as the garden has improved in amendments, it has taken on its primary purpose as a refuge for AFC employees trying to enjoy a quiet lunch away from the busy activity of the store or as a private place to make a telephone call.
We had to enclose the area with a deer fence as the local deer were gorging themselves on our offerings. There was also a beautiful cat that thought the four raised beds should be used for his purposes only. He has, happily, been chased away by an occasional handful of critter-ridder.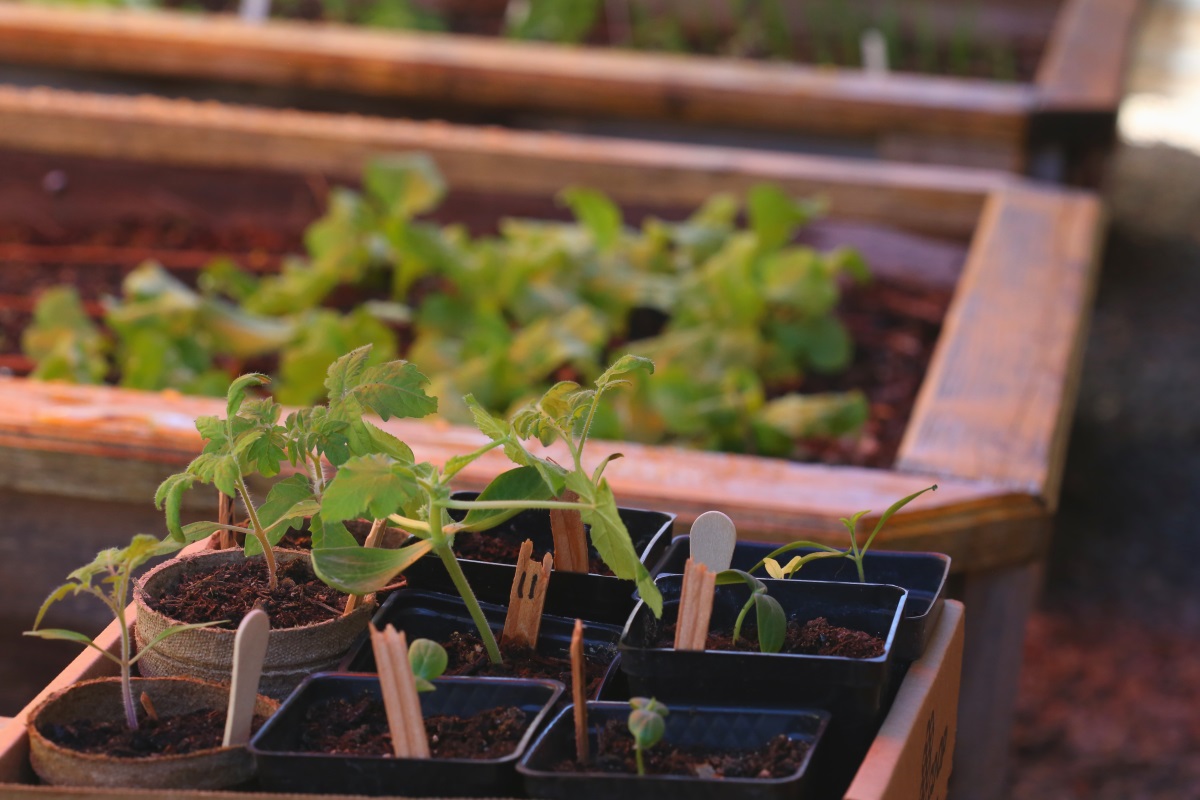 We've added seating in the form of cedar rails at the tops of the raised beds and two benches: a rocking bench that we covered with a trellis, and a larger oak bench modeled after the one at the old Eagle Point Grist Mill (which burned to the ground one Christmas morning, taking the bench with it).
We've always been charged by the originators of the garden to do everything organically. If we use seeds, they have to be organically raised seed (in our case, from Siskiyou Seeds or Territorial Seeds). If we plant starts, they will be organically grown in organic soil mediums. Even the green paint we've added to the big trellis this year is old-time milk paint, appropriate for growing vegetables.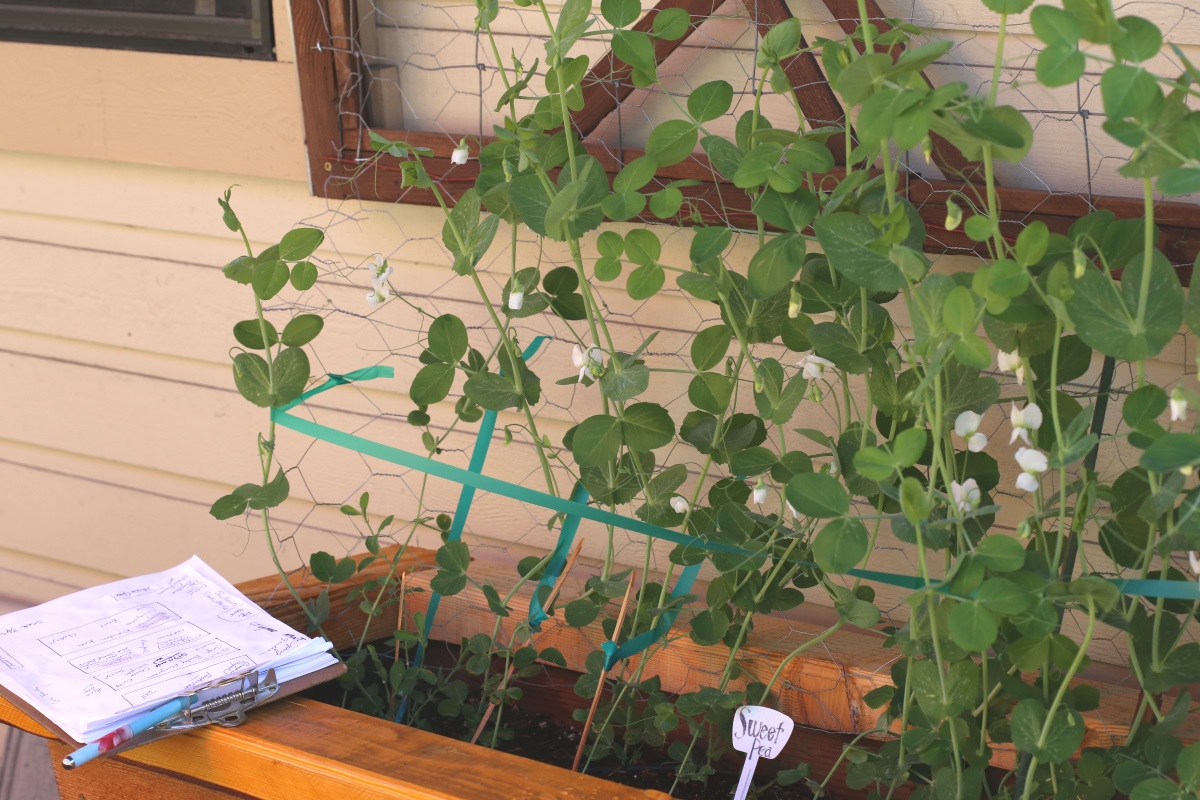 The garden isn't a smoke break spot either. Plants are living organisms and it has been repeatedly proven do not do well with second hand smoke. They breathe in and out as we do.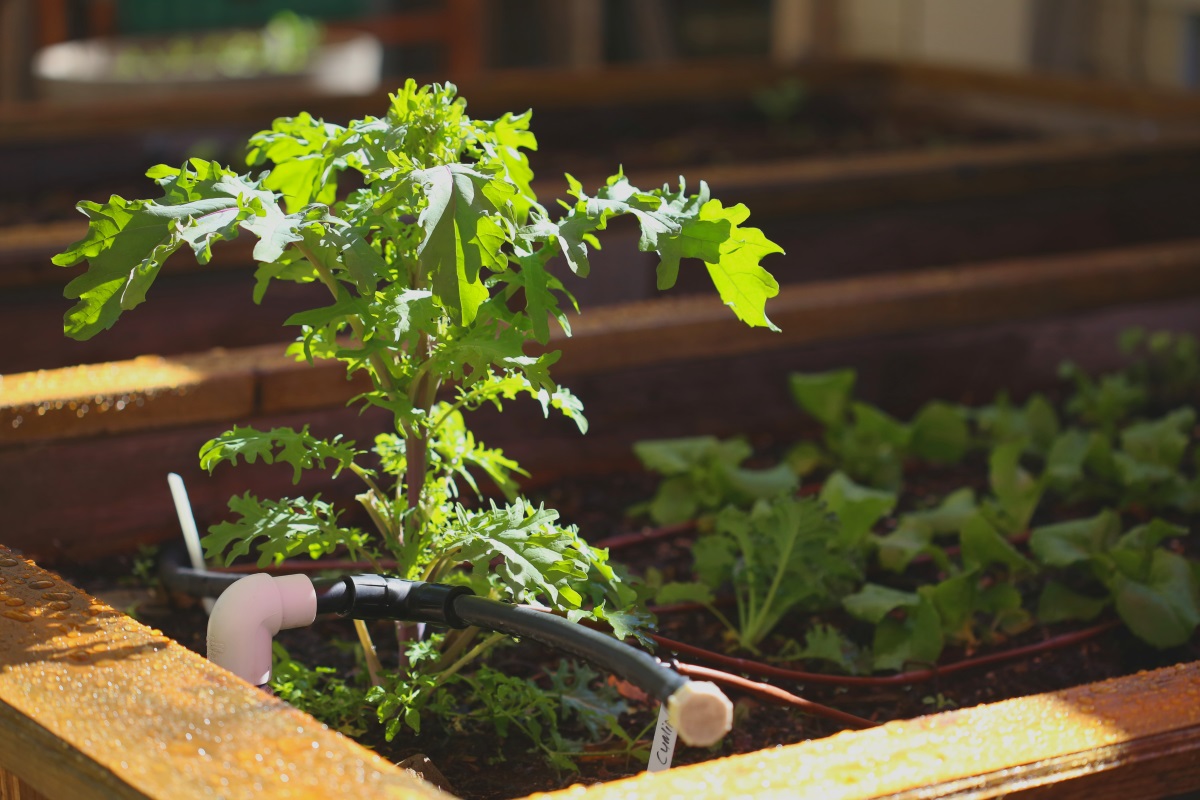 Our big charge in the summer months has always been the Kids' Camps, happening in late June this year. Currently, we are adding a lot of plants to draw in the pollinators in our quest to become a Certified Pollinator Garden. We hope also to have some ladybugs for the kids to release - it's an experience that enraptures kids and connects them to the soil food web around them.
More Co-op News