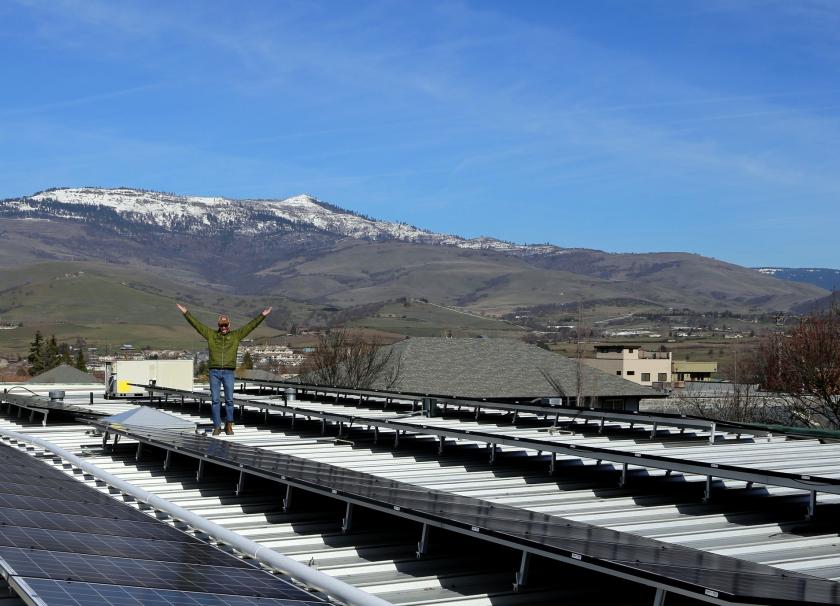 March 31st, 2017
Be the Sustainable Change
By Laura Pfister, Media Coordinator
Sustainability is not a new concept at the Co-op. It has always been part of our DNA. We've been using sustainable business practices before it was the "cool", "responsible" thing to do. In fact, the Co-op was founded 45 years ago largely on the principles of sustainable, local organic food production as an alternative to modern industrial agriculture.  
In 2007, an owner driven Strategic Objective was formed to evaluate and refine our social responsibility. Shortly after, the Co-op adopted The Natural Step sustainability framework and began work on becoming a fully sustainable business by 2030.
Ten years later, where are we at? Well, we'd like to show you. Join us for our Be the Sustainable Change Open House and for the first time ever get a behind the scenes look at what the Co-op is doing to reach our 2030 zero waste and carbon neutral goals. There will be guided store sustainability tours, beer and wine tasting from Cowhorn Winery and Sierra Nevada Brewing Co., and light snacks from TonTon's Artisan Affections and Pop Cakes. Plus, we'll unveil a new customer focused sustainability program. (Hint: it may or may not, but definitely does, have something to do with pedal powered transportation.)
We are dedicating the entire month of April to sustainability. Join us for the upcoming cooking class, Zero Waste Hero, and learn tips and tricks for a zero waste kitchen while enjoying recipes designed to reduce your food waste. Save the date for the 16th annual Rogue Valley Earth Day, April 22nd, 11a - 4p at Scienceworks. This free event will feature eco-friendly kids activities, live music and local food and beverage vendors. Also, stay tuned for giveaways and fun sustainability facts on our social media.
We hope you will join us to celebrate sustainability all month, and year, long.
More Co-op News