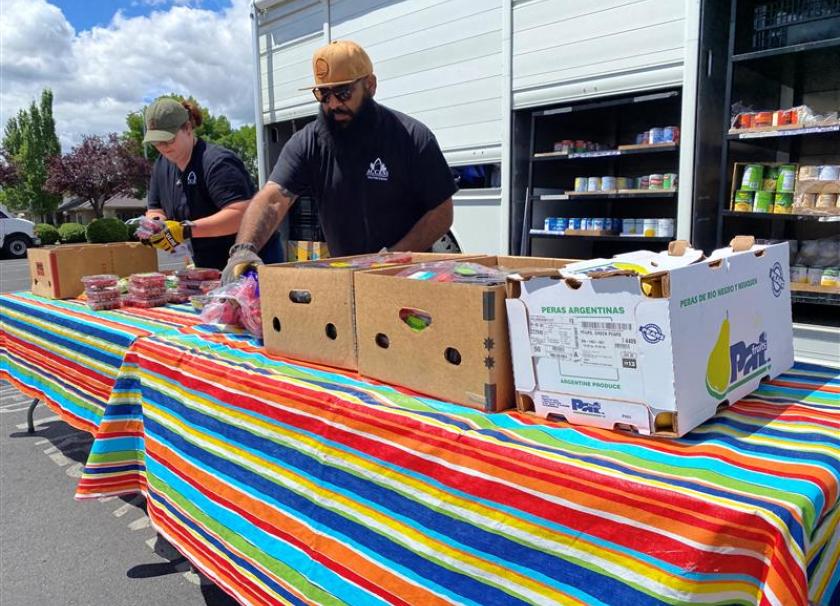 August 3rd, 2023
August Change for Good - Partnering with ACCESS to Make a Difference!
We are honored to partner with ACCESS this August - a fantastic organization that has been serving our community for over four decades. ACCESS, which stands for "A Community in Action, Connecting, Empowering, and Strengthening Self-Sufficiency," is dedicated to addressing hunger, homelessness, and poverty in Southern Oregon.
Through a wide range of services, ACCESS provides nutritious food to families in need through their Food Share program, offers shelter and resources to individuals experiencing homelessness, and helps individuals and families access essential services like healthcare, housing, and employment assistance. They work tirelessly to create a thriving community for all, and we're proud to support their mission this month.
If you aren't familiar with AFC's Change for Good Program, it's as easy as 1-2-3! Whenever you shop at Ashland Food Co-op, simply round up your total to the nearest dollar at the register, and that spare change is your contribution to Change for Good. All the funds collected during the month go directly to our partner organization, ACCESS, to help them continue their vital work.
Our community has always been generous, and through Change for Good, we have seen the incredible power of collective giving. Small change adds up quickly, and together, we can make a significant difference in the lives of our neighbors in need. So, let's join together and create positive change, one penny at a time!
Thank you for being a part of this journey with us. Your support matters, and together, we can be a force for good in Southern Oregon and beyond.
More Co-op News