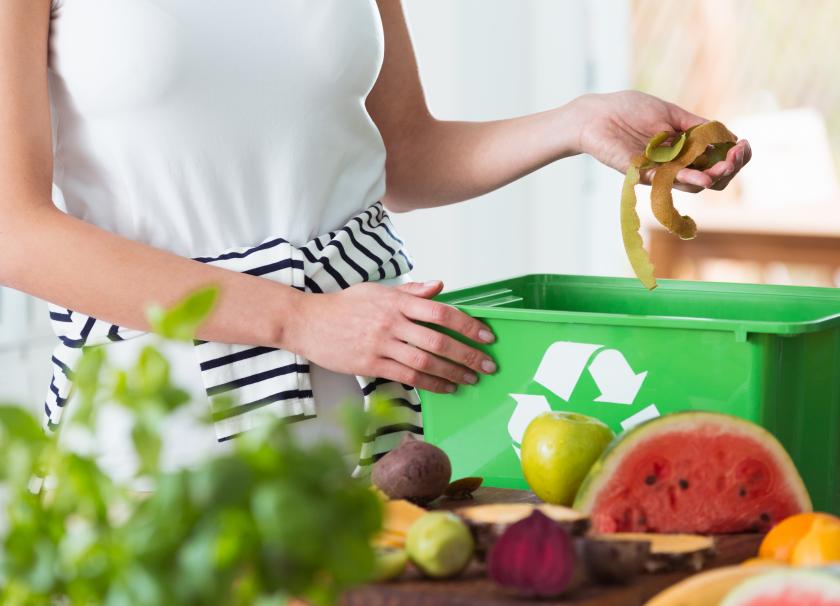 December 21st, 2018
4 Ways to Reduce Your Food Waste
It's the New Year, our favorite time for goal-setting, making positive resolutions, and shifting our impact. One of the Co-op's goals is to become a Zero Waste facility. Our staff works to divert as much food waste as we can - and we hope our member-owners will join us in this goal too.
According to the National Resource Defense Council, the average American household of four is throwing away $120 each month in the form of uneaten food. And each one of us - consumers - are the largest source of food waste, more than grocery stores and restaurants combined. But there's good news: we can do something about it.
Shop Your Fridge First
Make a resolution to your refrigerator to shop at home first. How many of us open the door, take a glance, then shut the door and forget about the delicious produce on the back shelf, just waiting to be prepped? Write a reminder to yourself and put it on the front of your refrigerator: "Shop Here First!"
Create a noticeable "Eat First" area inside your fridge with brightly colored tape or washable markers. Commit to two weeks of cooking or eating what you already have at home before buying more. Make sure to check the impact on your wallet, too.
Befriend Your Freezer
One of the best tools that you already have at home is your freezer. Almost any food can be frozen and safely stored for later. Especially if you're about to take a vacation!
A little prep can go a long way if you freeze in meal-size portions. Remember to keep food airtight, while also leaving room for expanding liquids. Using clear containers and labeling with contents and a date will save you from questionable frozen items that you discover in the future.
Create a Food Inventory
Take a month to inventory your meals, including your shopping list. This is a great exercise and resolution to start off the new year. Use a journal or planner to document your daily meals and your shopping lists, including the costs.
Be mindful about how your diet may change throughout the week. Maybe you're celebrating a birthday at your friend's favorite restaurant, out on a date, attending a potluck, or getting a bite to eat at work. You may be surprised at how many times you eat out, or how much you end up spending on snacks rather than a nutritious dinner.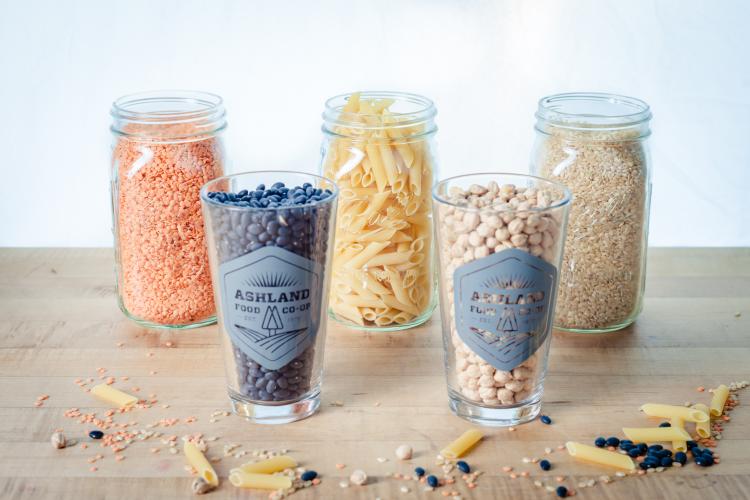 Buy in Bulk
Commit to buying a new staple item in bulk. For packaged goods, not only are you buying the product, but you're also buying the carton. 
Choose a new loose-leaf tea, spice, grain, flour, oil, legume, or even food for your dog or cat to purchase in bulk. Try out a conditioner, shampoo, or soap in the Wellness department. Bring in a reusable container and measure the tare weight in our Bulk department - then see for yourself how one change in packaging can affect the price.
The benefits of choosing four food waste resolutions are great for your bank account, your refrigerator, your health, and your carbon footprint. Together we can create a more sustainable and abundant lifestyle, and change that 40% of food waste into a zero waste dinner table.
More Co-op News