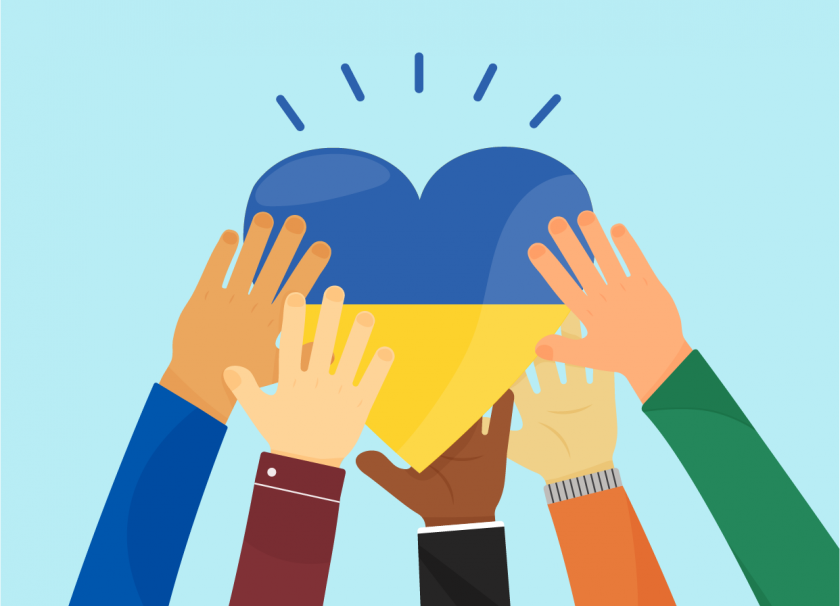 March 18th, 2022
Standing with Democracy
Our Community Food Co-op has joined, along with other co-ops across the nation, to donate to a Disaster Recovery Fund organized by National Co+op Grocers (NCG) Cooperation, Cooperative Development Foundation (CDF) and National Co-op Business Association of the United States (NCBA CLUSA) to Co-op Ukraine to support cooperatives impacted by the war in Ukraine. 
Thank you to our Board of Directors who approved the donation of $2,000 in addition to a previous donation of $500. Thank you also to National Co+op Grocers who have pledged a 100% match for all donations up to $100,000. 
CO-OP Ukraine includes 15,000 enterprises, 3,000 restaurants, seven hotels, 300 manufacturing businesses and shops, and 300 markets throughout the country. Their primary effort during this time is "providing the population with the necessities of life- primarily food- and delivering them to where they are most needed."
 
Around the world cooperatives, like the Ashland Food Co-op, operate according to the same set of seven core principles, adopted by the International Cooperative Alliance.
Just like co-ops, we believe all people deserve the right to represent themselves democratically (Principle 2) and govern on their own terms, free from tyranny or control from others (Principle 4).
Donating today can help the Cooperative Development Foundation (CDF) provide Ukrainian cooperatives with immediate and ongoing aid through CDF's Disaster Recovery Fund. 
100% of money donated to the Disaster Recovery Fund will go towards supporting cooperatives.
More Co-op News