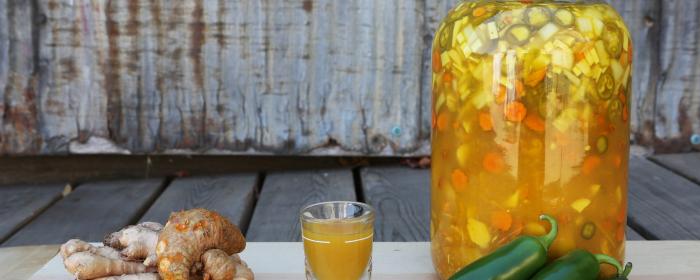 Herbal Allies For Winter Wellness
to
Learn how to stay in good health naturally this winter with local herbalist and medicine maker Sam Roberts. And take home your own fire cider!
Do you feel depleted in the cold rainy months? Feel like you catch every cold that goes around?
In this class, you will learn about safe, simple and effective herbal remedies like Elderberry Syrup, Ginger Spice Cold Care Tea, Respiratory Relief Honey, Eucalyptus Breathe Easy Steam and more.
The class will cover how to care for those pesky colds as well as immune nurturing strategies to cut sickness off at the pass.
Come prepared for a lively evening of sampling and making herbal remedies! Plus, head home with your own fire cider to add to your home medicine cabinet.
This class is led by Sam Roberts, Herbalist and Nutritional Counselor.
------------------
Owners can save $5 on their registration by entering the promo code "owner". 
Staff can receive their class registration discount by entering the promo code "staff".