Zucchini with Anaheim Chilies and Corn
This is a great side dish to any South American dish!
Meal Type
Side Dishes
Snacks & Dips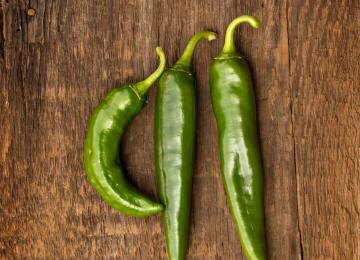 Ingredients
2Tbs. extra virgin olive oil
1 Tbs. butter
2 medium zucchini, cut into 1/2 inch chunks
6 green onions, chopped fine
2 cloves garlic, minced
2 Anaheim chilies, roasted, skinned, seeds removed, and chopped fine
1/2 tsp. sea salt
1/3 C. cream
1 C. fresh corn removed from the cob
1/2 C. cheddar cheese, shredded
1
Heat the oil and butter in a large skillet. Add the zucchini and saute for a minute.
2
Add the onions and garlic, continue to saute.
3
Add the chili and continue to saute. Sprinkle in the salt. Saute a minute longer.
4
Add the cream, then the corn. Simmer gently, covered for about 5 minutes.
5
Remove from the heat and add the cheese. Stir to incorporate.