Tart Cranberry Sauce with Red Wine
A little sweet and tart this sauce will brighten your plate and wake up your taste buds.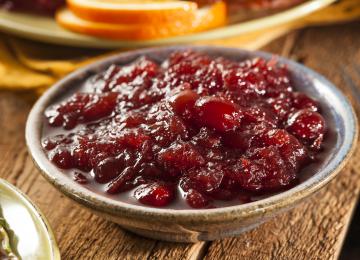 Ingredients
1 cup organic cane sugar
1 cup red wine
½ cinnamon stick
3 cups fresh or frozen cranberries
Grated zest of one orange
1
Combine the sugar wine and cinnamon stick in a sauce pan. Bring to a boil stirring occasionally. Boil gently for 3 minutes or so.
2
Wash and sort the cranberries. Add with the zest to the wine sugar mixture. Simmer for 10 minutes.
3
Remove the cinnamon stick and let cool.