You must keep a jar of this on hand at all times. Totally versatile. Great on meat and veggies.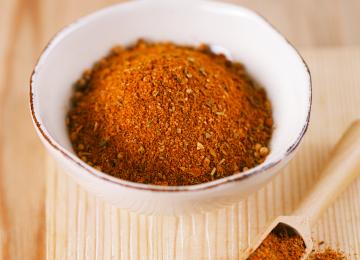 Ingredients
¼ cup smoked paprika
¼ cup mild chili powder
¼ cup garlic powder
¼ light brown sugar
2 tablespoons cumin powder
2 tablespoons mustard powder
2 tablespoons black pepper
2 teaspoons ground sage
2 teaspoons ground oregano
1/2 cup sea salt
3
You can apply this rub the night before or just a few hours, either tastes great!