Green Tomato Chocolate Cake
Looking for a way to get rid of all your Green tomatoes? Sneak them into this delicious moist cake.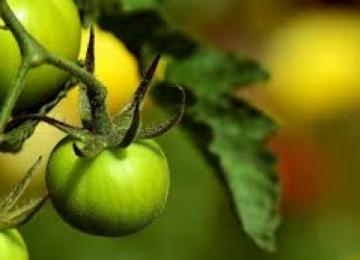 Ingredients
⅔ cup butter unsalted
1¾ cup cane sugar
4 ounces unsweetened chocolate melted
2 eggs
1 teaspoon vanilla
2 ½ cups unbleached white flour
½ cup unsweetened cocoa powder
2 teaspoons baking powder
2 teaspoons baking soda
¼ teaspoon sea salt
1 tablespoon instant espresso
1 cup beer
1 cup pureed green tomatoes
¼ to ½ cup water
1
Preheat oven to 350 degrees.
2
Grease a 9 by 13 inch baking pan or cupcake tins.
3
In a large bowl cream the butter and sugar.  Stir in the chocolate
4
Add the eggs one at a time, beating after each addition.
6
Combine all the dry ingredients in another bowl.
7
Combine the espresso, beer and green tomatoes
8
Alternately add the dry ingredients and green tomato mixture to the butter mixture starting with the dry ingredients.
9
If the batter appears stiff, add a little water and mix to incorporate.
10
Pour the batter into the prepared baking pan(s). Bake for 35 minutes or until a tester inserted into the center comes out clean.
11
Use chocolate icing of your choice.