Brie, Date and Walnut Crostini
Serve this crostini at your next get-together, it's festive and easy to make.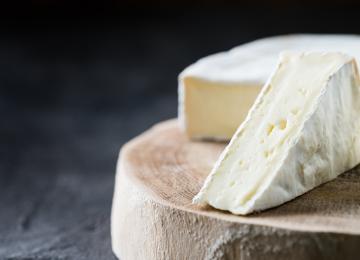 Ingredients
1 baguette, sliced into ½ inch rounds
1 tablespoons extra virgin olive oil
½ cup walnuts
½ cup Medjool dates, chopped
1 tablespoon local honey
1 tablespoon Napa Valley balsamic vinegar
½ lb. double crème brie, at room temp
1 small bunch of chives, thinly sliced (about 2 tablespoons)
2
Toast walnuts on a cookie sheet for 5-7 minutes, until fragrant. Remove from the oven and cool for a few minutes, then coarsely chop.
3
Raise temperature of oven to 425˚F.
4
Place the baguette slices on a large baking sheet, lightly brush both sides of bread with olive oil, and sprinkle the top side lightly with salt (about ¼ teaspoon total). Bake until the baguette starts to crisp up, about 8 minutes.
5
While the baguette is toasting, make the topping. In a medium bowl, combine the walnuts, dates, honey, and balsamic vinegar.
6
When the baguette comes out of the oven, spread with brie, and then top with the date and nut mixture. Sprinkle with chives and serve.