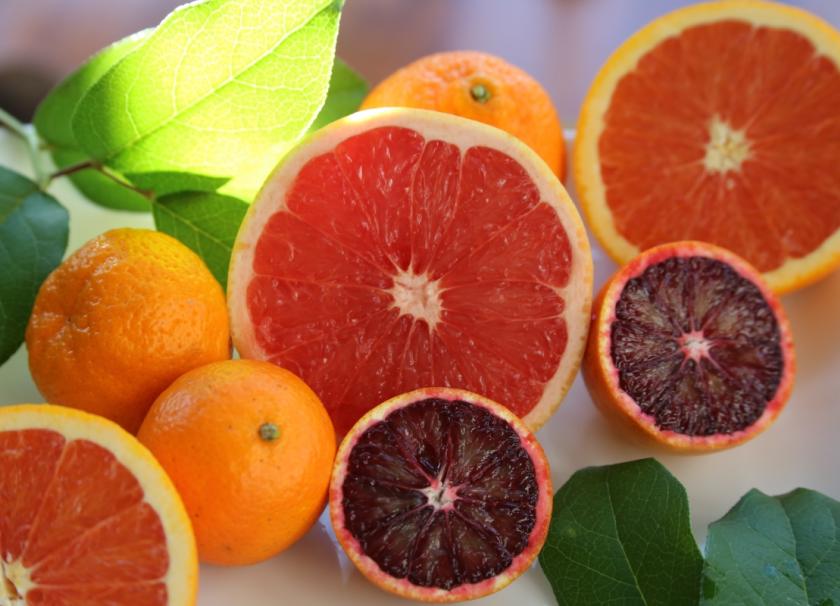 January 7th, 2019
What to do with all this citrus?!
So you grabbed a few too many extra oranges and grapefruits and lemons (and some finger limes, and some satsumas…), and rather than watch them go bad, we want to provide you with some ideas on how to reduce waste. You'll also get to enjoy citrus in a lot of new ways!
There are many guides and recipes across the internet (like this one by our friends at Grow Forage Cook Ferment), so here are a few ideas to get your creative and citrus juices flowing.
This is too much citrus to eat! How can I preserve them?
Margaritas, anyone?

Juice your limes (or grapefruits if you're into palomas), put the juice into a container in your freezer, and you're ready for Cinco de Mayo (or just 5pm).

Citrus curd

Zest your citrus, then juice it, mix in some sugar, eggs, and butter and you've now got a tangy, sweet pudding-like treat to use as a topping or to eat by the spoonful.

Salted/fermented citrus

This is a unique way to preserve extra citrus. Salted citrus (also known as preserved citrus) is very useful in cooking, especially for North African dishes like tagines.

Dehydrating

Great for trail mixes, baking, or a snack on its own, dehydrating citrus is a low-labor way to use those extras.

Then there are the classic options: freeze lemon or lime juice for homemade lemonade in the summer; create a marmalade or preserves; make a lemon bar (or try a different citrus); or peel, segment and can your citrus.
Don't throw it away! Ways to reduce waste
Candied peels

For a homemade sugary treat, all you need is your citrus peels, sugar, water and a saucepan for boiling. Works great for all citrus types.

Cooking zest

Citrus zest keeps very well for future recipes, whether it's frozen or dried. Make sure you've got a good microplane (cheese shredders work in a pinch, too) and start zesting!

Vitamin C powder

Did you know the peel of an orange has almost twice as much vitamin C as the same amount of orange fruit? Take your peels and dry them out (on your counter or in a dehydrator), then when they're extra crispy pulverize them in a blender or grinder.

Freshen up the home

Boil some peels with a mix of water and spices (like cinnamon or allspice) to fill your house with a fresh winter scent.

Cleaner

Take peels OR post-juicing fruit pulp, fully submerge in vinegar for ~2 weeks, then strain and dilute 50/50 with water. Add this mixture to a spray bottle and you've got a fresh, all-natural cleaner! (Advanced level: create a citrus enzyme cleaner by fermenting the peels/waste. A web search will bring up several recipes.)

A few other options: mix peels with alcohol then do some straining and evaporating to create citrus essential oil; use that essential oil or excess lemon juice to create your own Goo Gone; add peels to your trash can or garbage disposal for an easy deodorizer; submerge peels in vodka for 4 days to a month, strain and mix with simple syrup (or citrus syrup!) for homemade limoncello or triple sec.
More Co-op News