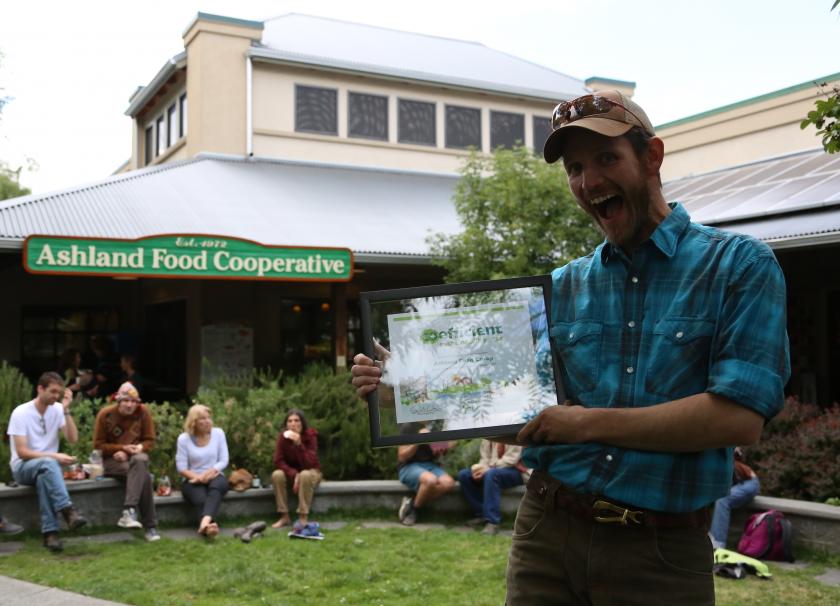 June 9th, 2017
We're Sustainability Stars!
Deep in our hearts we've always known we were sustainability stars, but now we have an award to prove it.
We recently received a Co+efficient Sustainability Star award from National Co-op Grocers (NCG) recognizing our positive environmental and community impacts.
Co+efficient, NCG's sustainability program, measures social, environmental and local economic impacts from participating food co-ops across the country.
For the second year, NCG is awarding Co+efficient Sustainability Stars to co-ops who have completed metrics and show improvement in their sustainability programs from year to year. Of the 148 co-ops enrolled, NCG awarded 10 with the Co+efficient Sustainability Star awards. We are being recognized specifically for our community and environmental impact.
In 2016, we donated over $24,000 to area nonprofits through their Community Grants program, offered 50 Free Monday Night Lectures on a variety of health and well-being topics, and donated $25 gift cards to over 95 community organizations and projects.
Also in 2016, we diverted and recycled 81% of our discards from the landfill.
"We divert a large fraction of our waste away from the landfill. As part of that process, we separate organic matter into at least 5 different material streams," says Sustainability Coordinator Stuart Green. "Even though this organic matter is considered "waste," we try to maximize its intrinsic food value. Only about 5% of becomes compost, about 10% is handled as food donations, and around 85% is used as animal fodder."
By 2030, our goal is to be a carbon neutral and zero waste facility.
More Co-op News