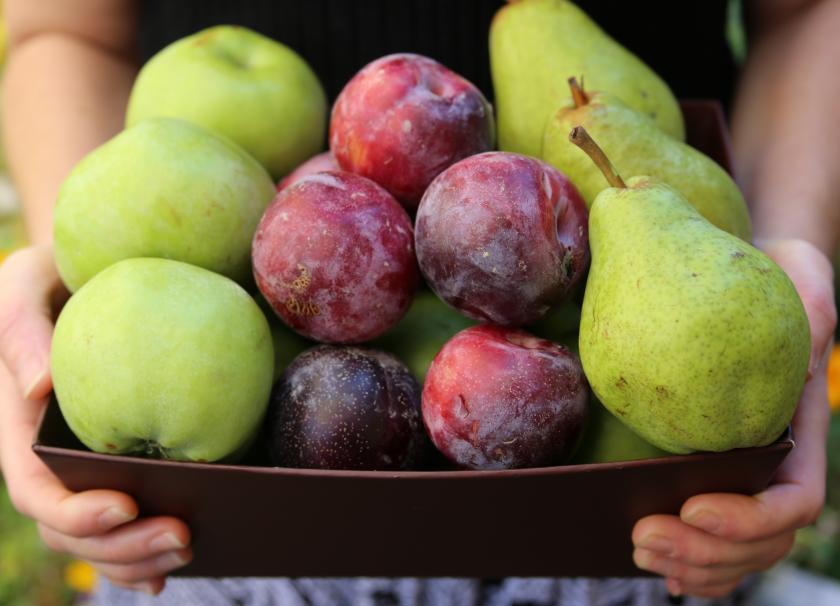 August 18th, 2016
Wanted: Wormy Apples, Fallen Plums & Over Ripe Pears
Urban fruit is copious this time of year in the Rogue Valley. It's hard, dare we say impossible, to make enough pies, cobblers, and salads to keep up with the backyard abundance.
So what do you do with all that unpicked fruit?
Instead of letting your pears, plums and apples go to waste, or to feed the deer, bring them to the Co-op for collection.
Apple Outlaw Cider, in collaboration with the local community, is setting out to create a one of a kind hard cider, dubbed "Apple Outlaw Community Cider".
The goal is to collect enough fruit to make a sufficient batch of hard cider that will be bottled and enjoyed by you through the Co-op's beer and wine department.
Only pears, plums and apples are being collected. But all conditions are welcome, even the over ripe, ones with worm holes and the fallen. The only rule, please pack your fruit in a cardboard box.  
Collection Dates:
Friday, August 26 and Saturday, August 27
Friday, September 23 and Saturday, September 24
Friday, October 14 and Saturday, October 15
Simply drop off your fruit in the collection bin in front of the Co-op and Apple Outlaw will do the rest. Well, fermentation will really do the rest. If all goes according to plan, the first release of Community Hard Cider will be in store this February.
More Co-op News