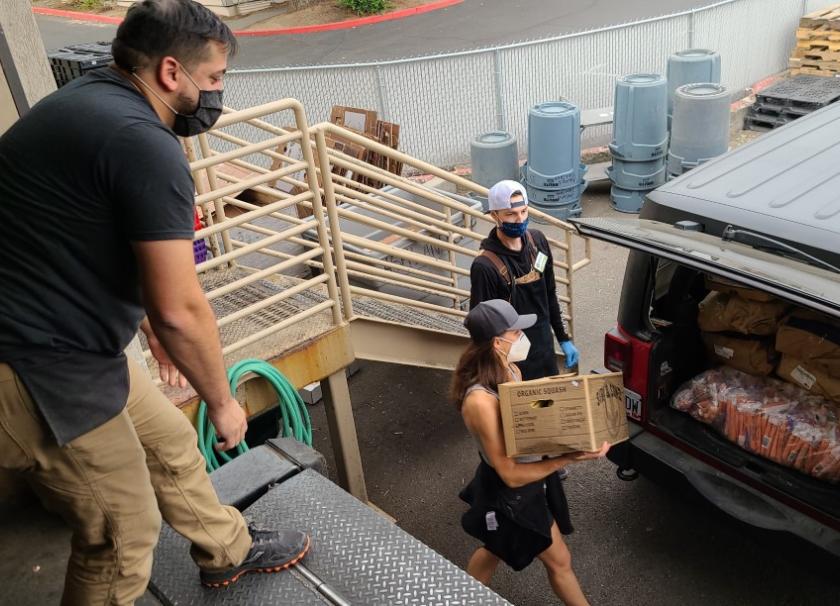 October 5th, 2020
Vendors & businesses donating to relief efforts
From day one of the Almeda Fires, the Co-op team wanted to help the community. They reached out to vendors across the region and country to ask for their help with products, supplies and food to get to the fire victims.
And that help came through in big ways, getting nutritious food to displaced families, home supplies in high demand, and wellness and food for first responders and firefighters. Thank you for supporting these businesses as thanks for their help in our community's relief efforts.
These donations and distributions wouldn't be possible without our dedicated and well-connected Co-op team. These teams are filled with special employees who are pivotal parts of the Rogue Valley community.
Wellness department
Grocery
Prepared Foods
500 sandwiches for those affected by the fire as well as first responders.
Niman Ranch for multiple food donations sent to ACCESS Medford.  
Produce
Specialties
General
Co-op donation of 100 reusable tote bags.
More Co-op News