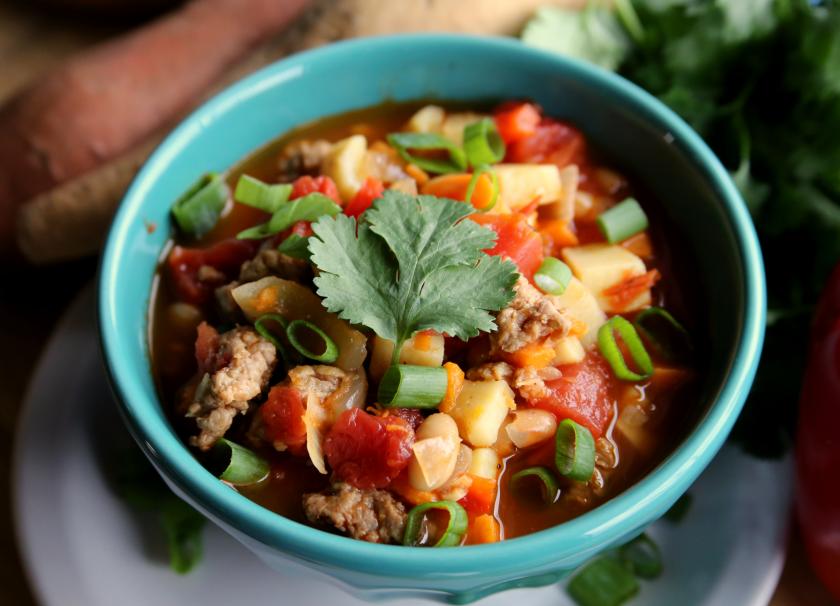 March 9th, 2017
Turkey and Sweet Potato Chili
Turkey and Sweet Potato Chili is one of my favorite Co+op Basics recipes. It is full of flavor, color and shatters the myth that a healthy meal has to cost a fortune and take all day to prepare. This recipe is also a clever way to use sweet potatoes, which are not only tasty but high in fiber and vitamin A.
This chili is best enjoyed the next day, after the flavors have had a chance to mingle, and is ideal for reheating or freezing. You can also play with the flavor profile by increasing or decreasing the spices. I can never get enough spice in my life, so I like to use Italian turkey sausage and a little extra cayenne pepper and chili powder to give the chili more of a kick.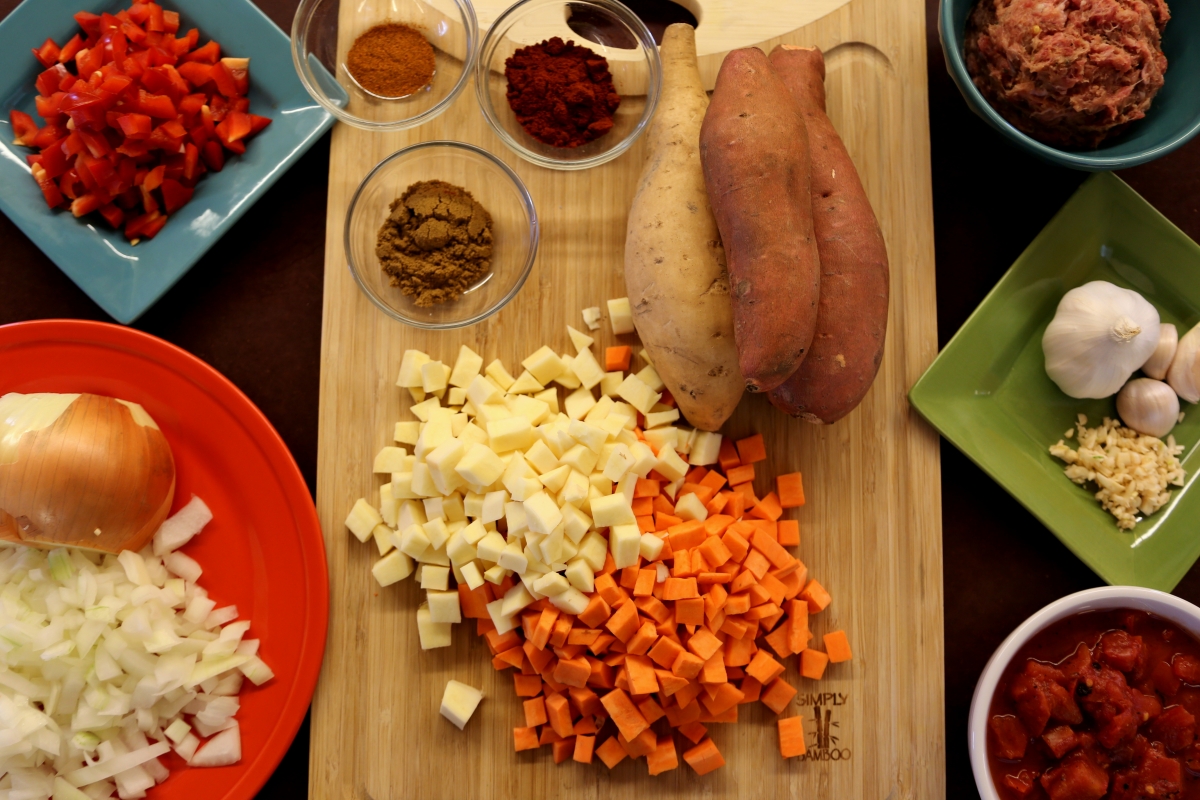 Sauté the turkey sausage in the same pot that you will be making the chili in. After cooking the meat, remove and transfer to a plate. You will add it back in later.  
Use the juice of the meat to sauté the onions, garlic and bell pepper. This will save you dishes and ensure all the flavor of the meat stays in your soup.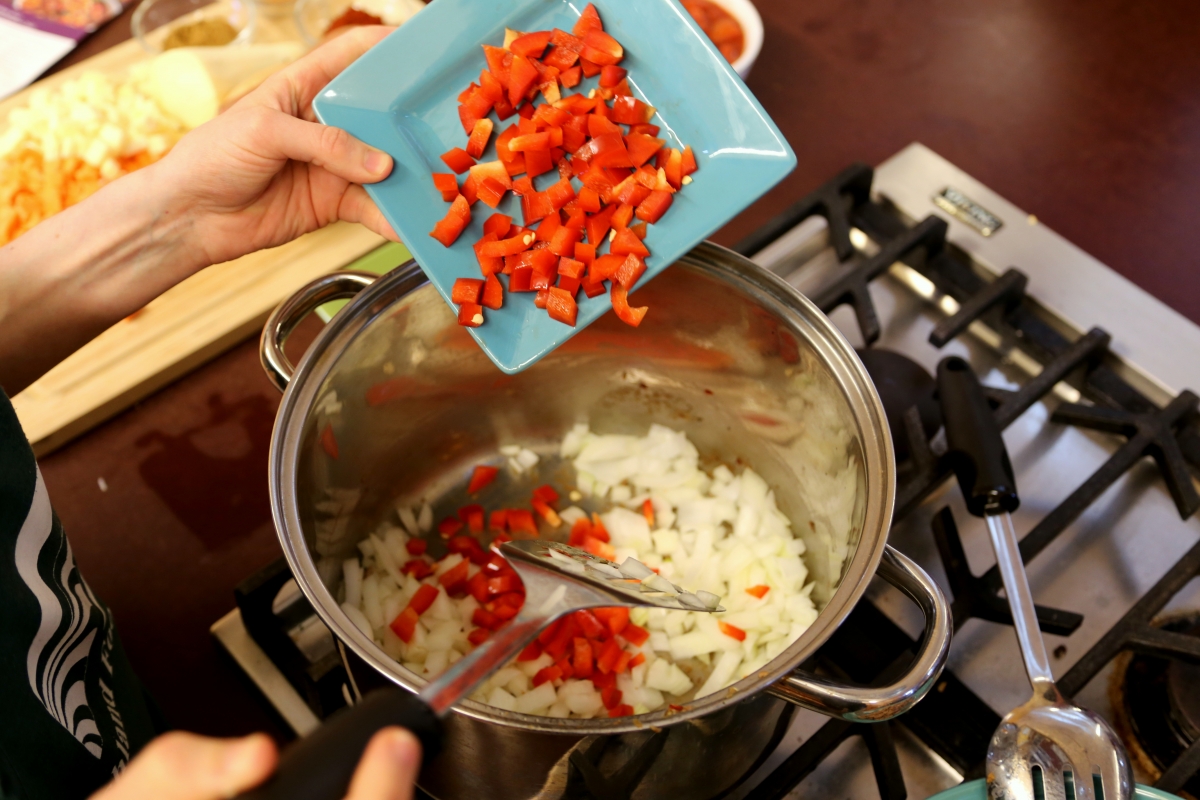 Let the onions, pepper and garlic sit in the pan for 1-2 minutes before you start to stir to create some caramelization.
Sauté for about 6 minutes or until the onions are soft. Add the potatoes and saute for another 6 minutes. Although the recipe asks for sweet potatoes, I like to use a combination of sweet potatoes and garnet yams. The sweet potatoes add a nice starchiness and the yams add a touch more sweetness. Using a combination of potatoes will create a textured and full flavored soup.
Add the spices and stir in tomatoes, beans, broth and water, let simmer for 30 minutes. I would recommend tasting, as you may want to add more salt or pepper.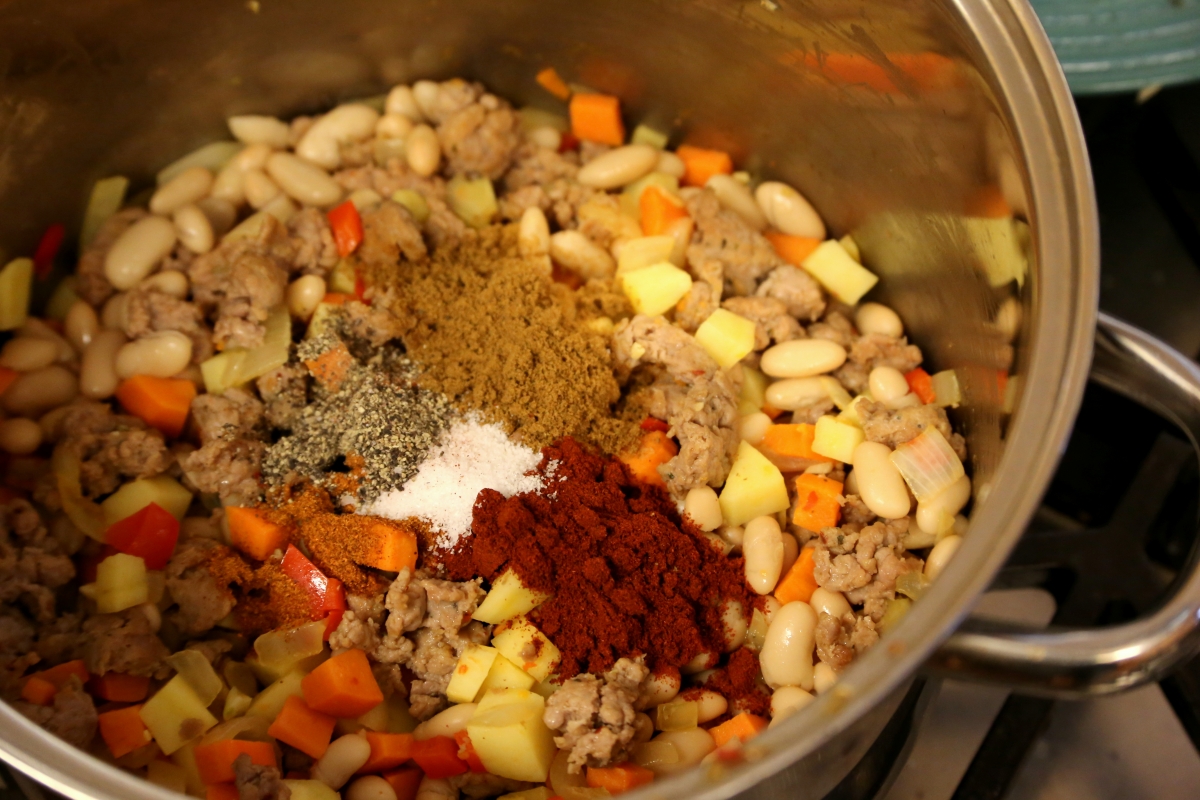 If you're making this dish to be eaten for more than one meal, toppings and garnishes add some fun flair.
Sour cream, cilantro, or broken-up corn chips for extra crunch are great options. My personal favorite is the combination of cilantro and green onions. Enjoy!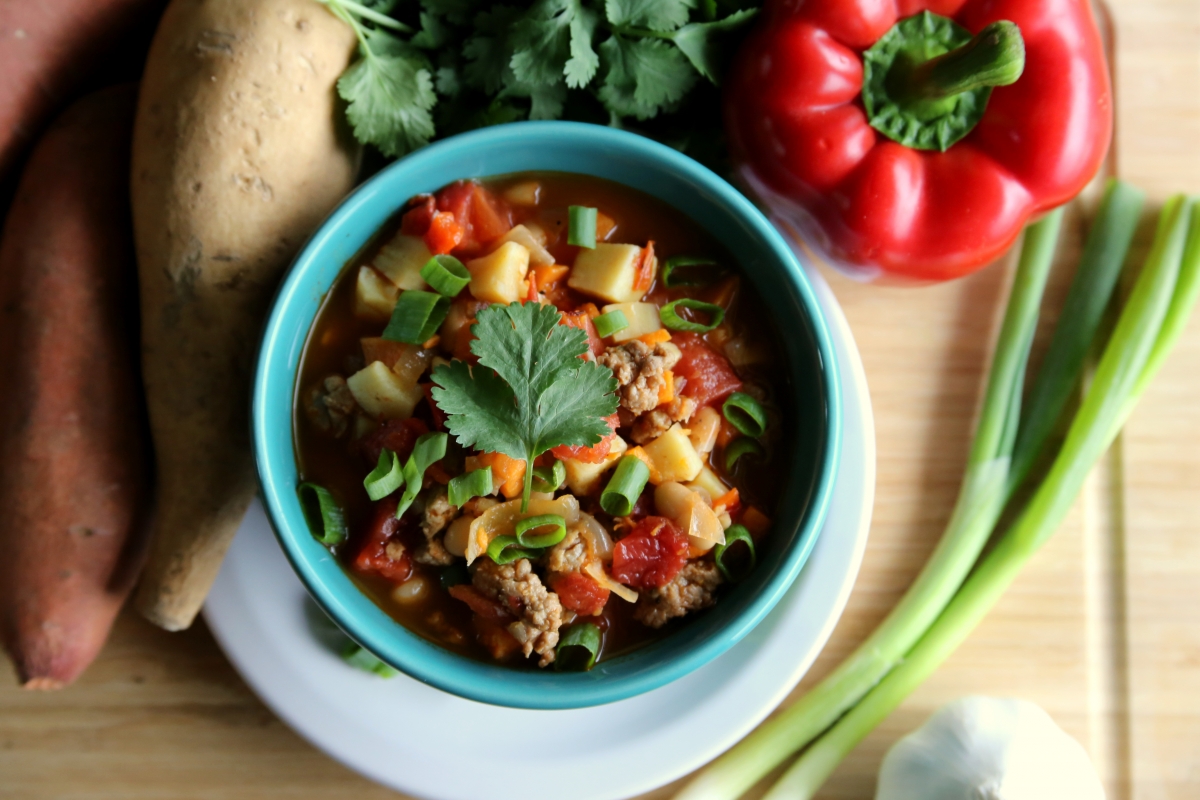 Find the full recipe here.
More Co-op News