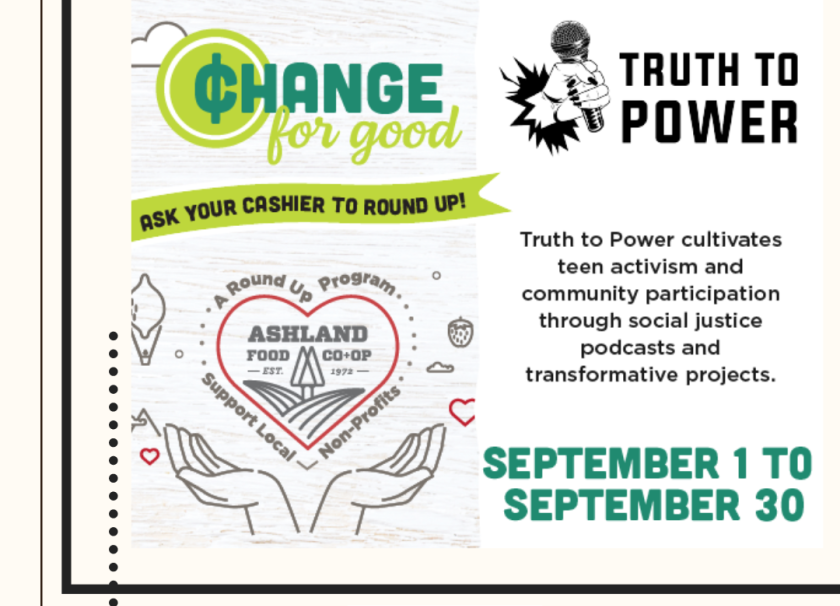 August 26th, 2022
September Change for Good Partner: Truth to Power
September's Change for Good Partner is
Truth to Power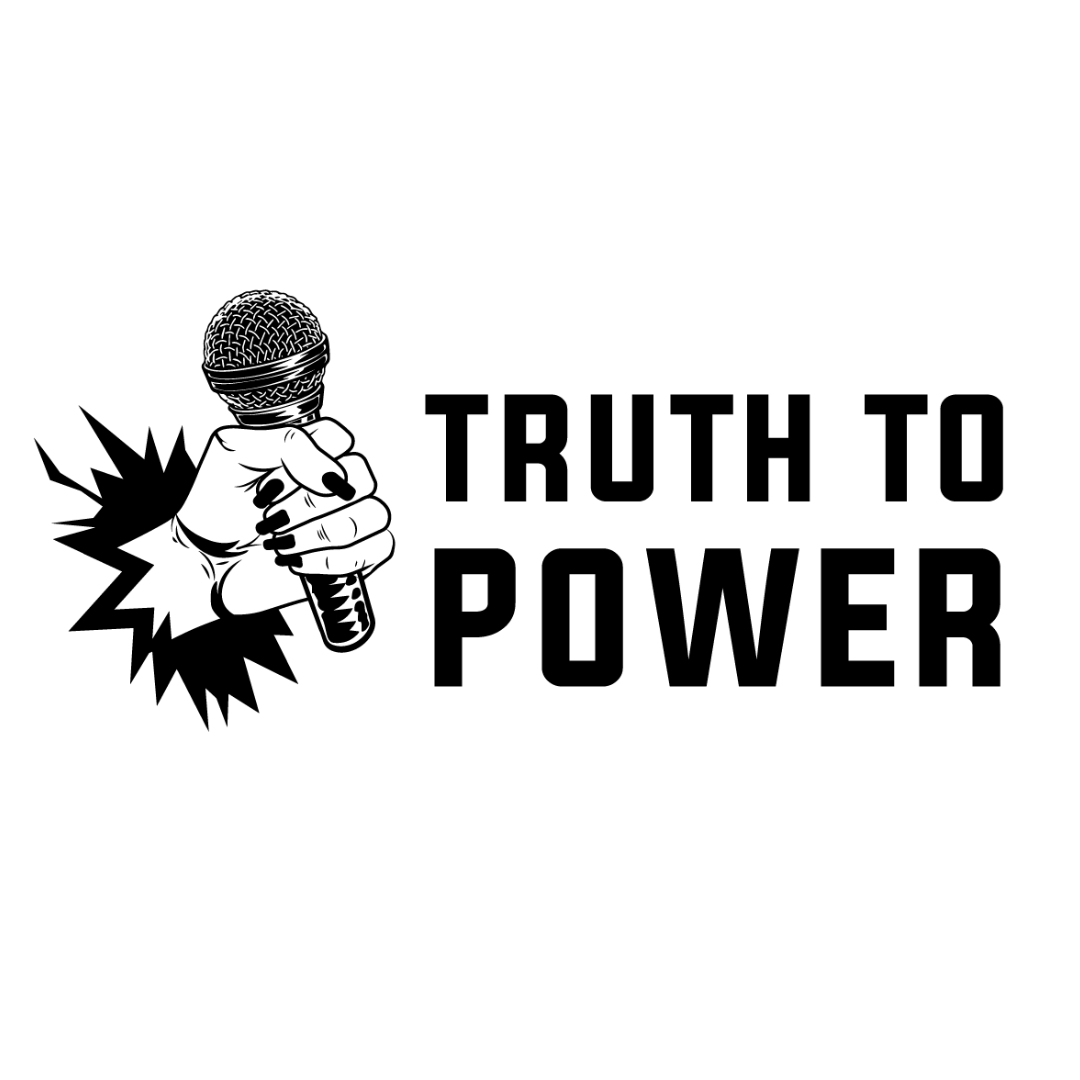 Truth to Power cultivates teen activism and community participation through social justice podcasts and transformative projects.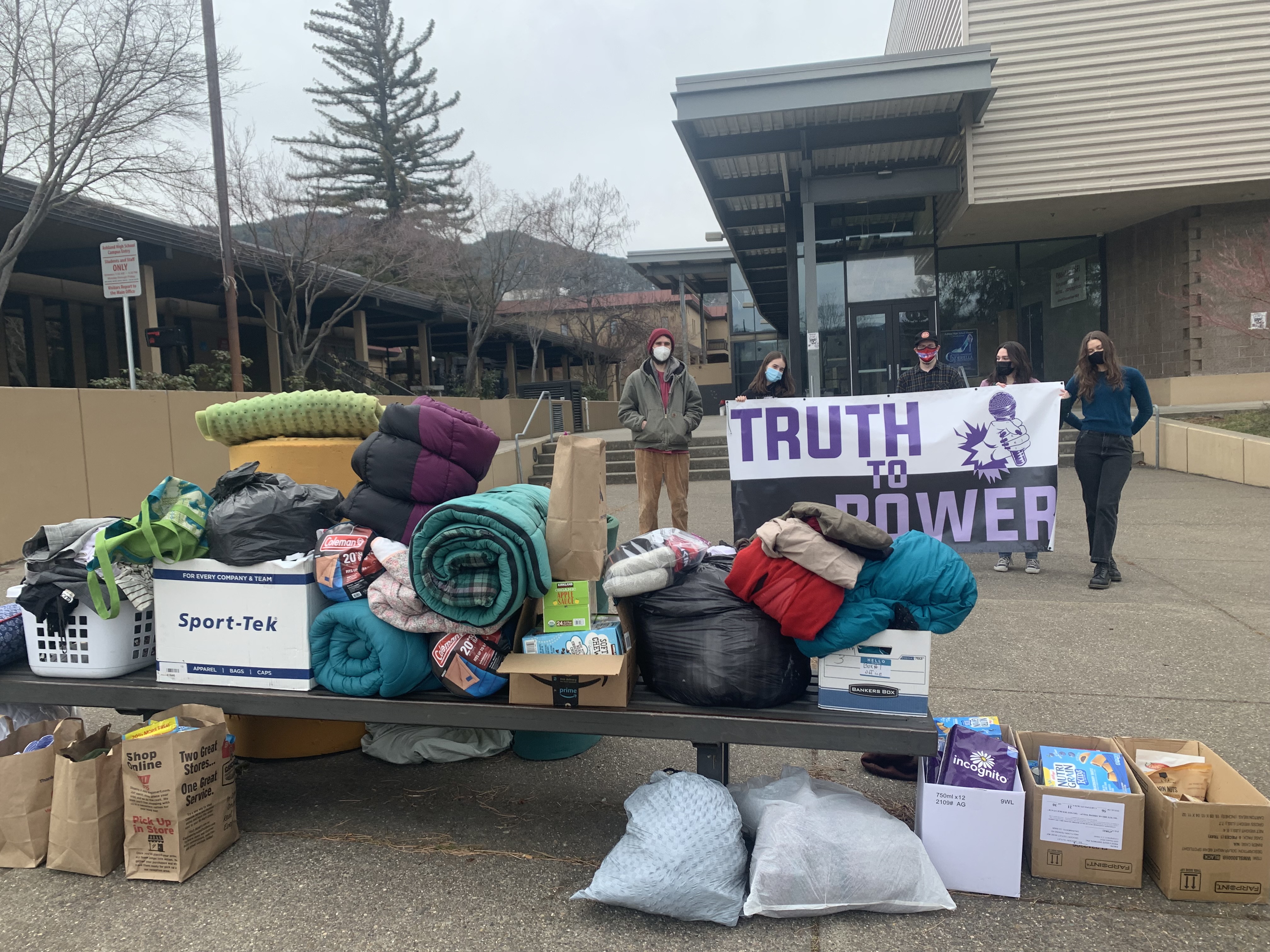 Podcasts
Truth to Power creates podcasts reflecting on both local and global matters. Found under the name "Tea, Toast, and Truth" on Spotify and Anchor, Truth to Power's podcasts uplift diverse voices and offer a teen point of view. Each podcast is distinct in style and topic as different club members experiment and explore with their production. You can listen to the experiences of houseless folks in Ashland, learn about how the Almeda fire affected all the parts of our community, explore the symbiotic relationship between OSF and Ashland, hear teens and teachers discuss the troubles of Zoom school, and much more!
Mural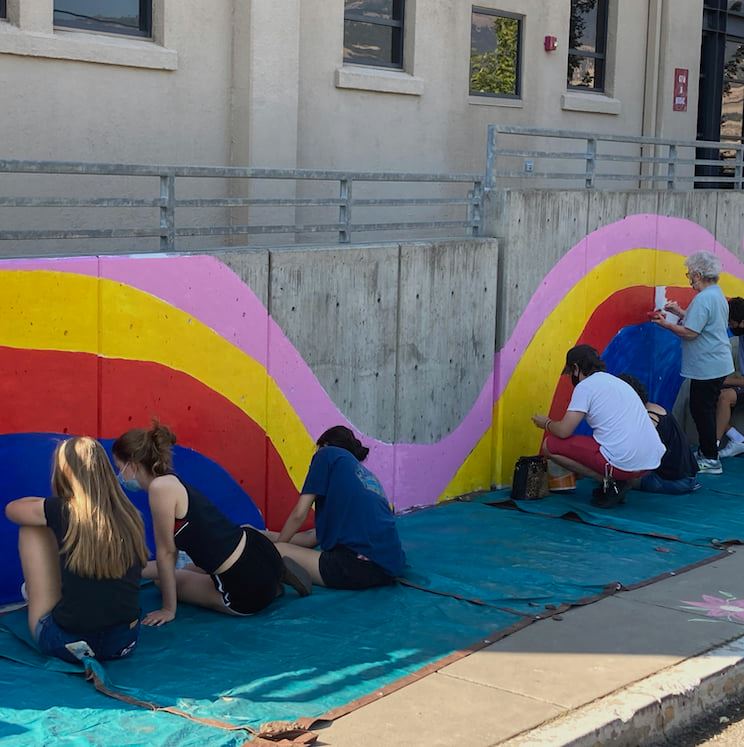 Truth to power creates transformative projects that cultivate community growth. One of our major projects this past year was the BIPOC mural that was installed to honor and celebrate the life of Aidan Ellison and highlight the many contributions of Black people, Indigenous people, and People of Color (BIPOC) in our Valley. The mural is composed of portraits of eight BIPOC individuals whose legacies hold importance to our local community: Winona LaDuke, Walidah Imarisha, Tehlor Kay Mejia, Agnes Baker Pilgrim, Michelle Alexander, Gina DuQuenne, Lawson Fusao Inada, and Aidan Ellison. We had a vision for the mural to not only honor these influential individuals but also to remind Ashland of its antiracist responsibilities and to create a more inviting, inclusive space for BIPOC students, staff, visitors, and neighbors.
Supply drives and houseless podcast/work
Truth to Power prides itself on a passion for hearing and helping others. The club has consistently worked to aid the homeless community, addressing the issues we see in our city by organizing supply drives and food drives (often jointly), and hearing from those affected. Members have dedicated their time and efforts to making the homeless crisis known; you can listen to Tea, Toast, and Truth's episode: "Seeing Homeless" on Spotify for interviews with homeless individuals, new perspective, and info on how those in need are often disproportionately affected by issues and decisions in our small town.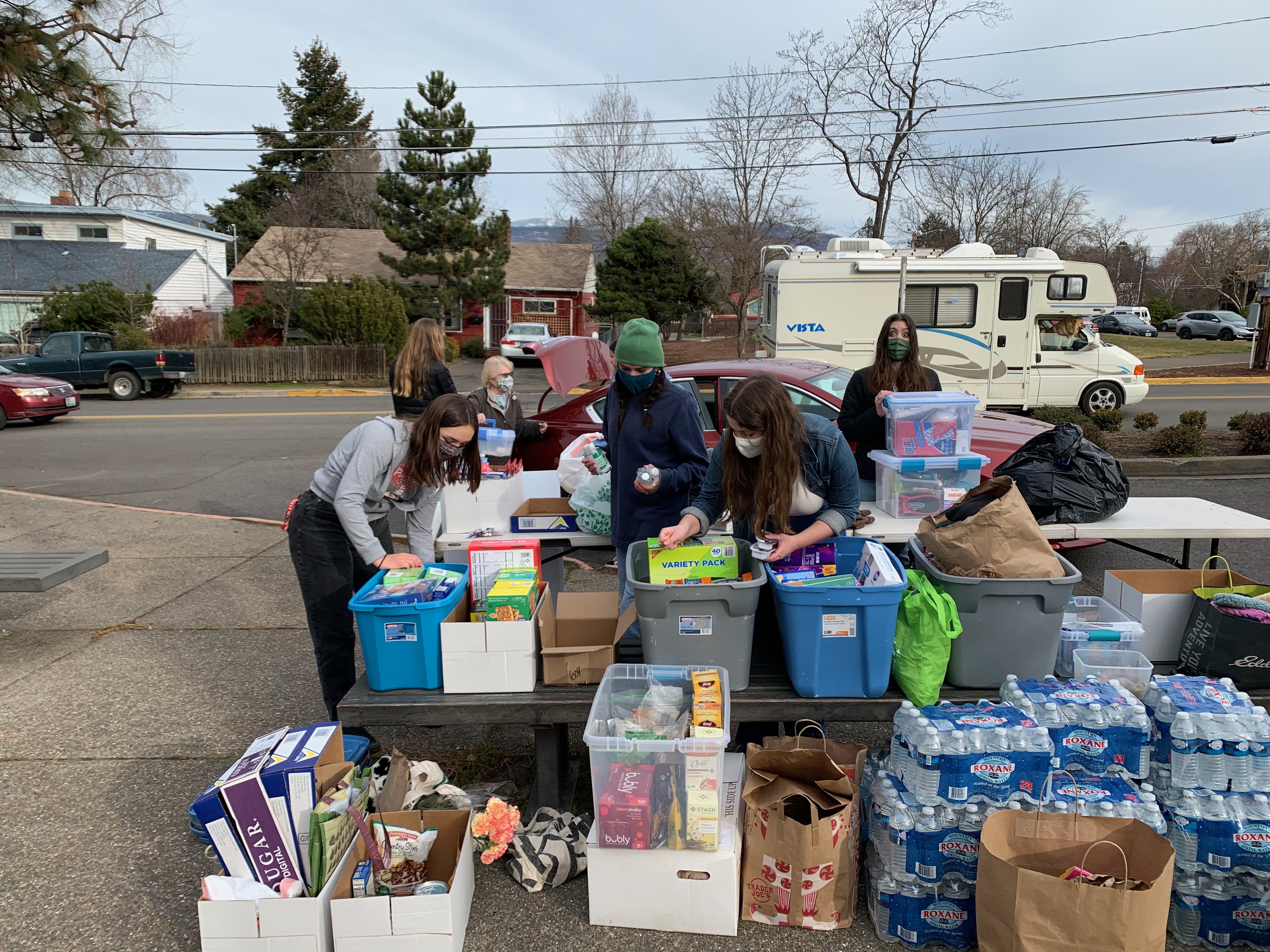 Upcoming events
Stay tuned for their reproductive justice event on October 1st and new podcasts throughout the year!

Follow Truth to Power on Social and listen to their podcasts!
Instagram: @ahstruthtopowerclub
Facebook: @ahstruthtopowerclub
Podcasts are available on Spotify and Anchor : "Tea, Toast, and Truth".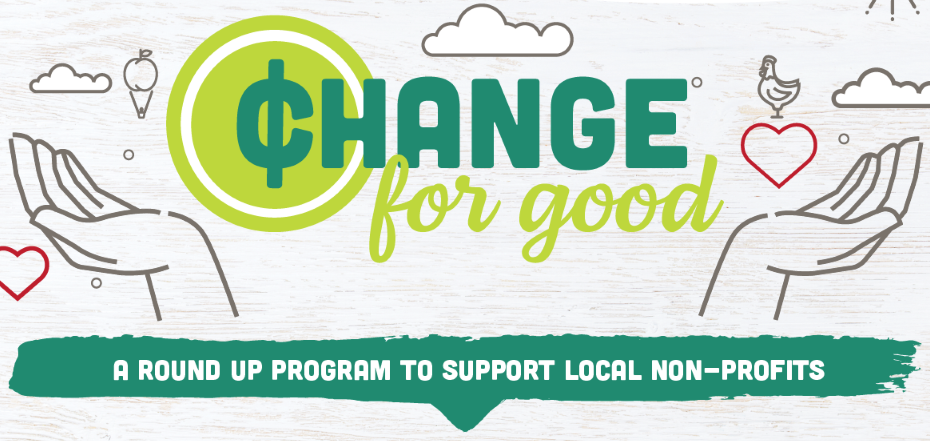 Truth to Power was selected by our owners in our 2022 election to be a Change for Good Partner. Through the cumulative register round up donations over the course of this month ~ our shoppers will help support this local  organization and the work that they are doing in our community.
The AFC Gives committee focuses on ways that the Co-op community can support local organizations and groups doing important work in the Rogue Valley.
2020 was the first year of Change for Good, a register round-up program to benefit a slate of ten organizations, voted on by Co-op owners, through the cumulative donations of shoppers choosing to round-up their shopping total to the nearest dollar.
From one cent to 99 cents, it all adds up to feeling good about supporting the community.
More Co-op News