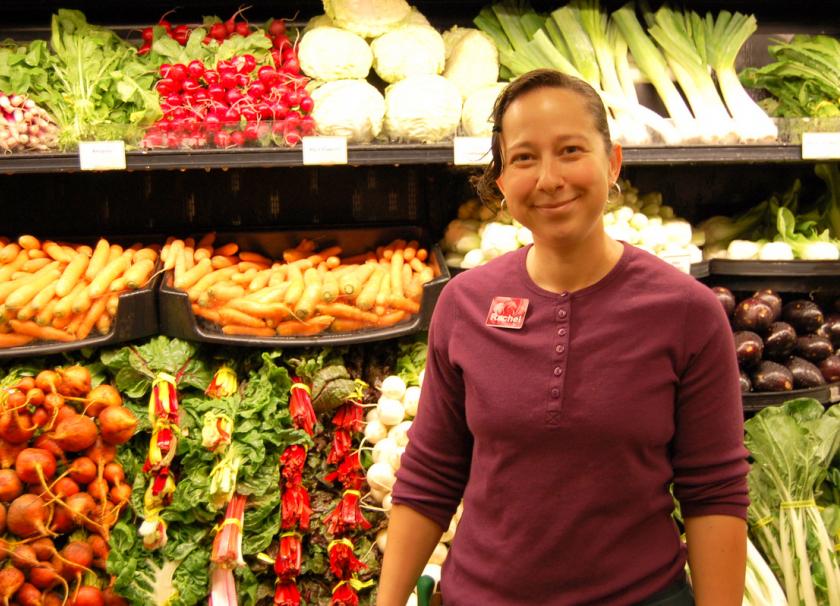 April 7th, 2016
Rachel's Spring Produce Picks
Rachel Rose, Assistant Produce Manager, shares her spring produce picks.
Strawberries
Most people are surprised to know that early spring are two of the best months out of the year for tasty strawberries. The first batch out of California is usually so sweet and full of flavor that the rest of the year I often shy away from strawberries. They just don't measure up to the fruit coming out early in the year.
Keeping your berries fresh:
To keep your strawberries fresh as long as possible, keep them refrigerated. Strawberry producers say that for every 15 minutes strawberries are out of refrigeration it takes 1 hour off their life span.
Maximizing flavor:
To get the best flavor from your strawberries, take them out of the refrigerator and let them warm to room temperature before eating them.  In fact, I recommend letting all fruits come to room temperature before eating. Just as wine and beer should be served at specific temperatures for optimum aroma and flavor, so should fruits and berries.
Asparagus
Nothing says springtime like asparagus. We see asparagus other times of the year but in my opinion, spring time is when it tastes the best.
Selecting for flavor and texture:
Good asparagus is tender, sweet and crispy. Most varieties, especially the ones we get earlier in the season, are at their most tender when harvested while the stalks are still very slender. The local asparagus we get in from Cowhorn Vineyards is the exception. The varieties they grow tend to stay tender even when the stalks are thick. The purple asparagus from Cowhorn is particularly tender and sweet. Try it out when it comes around, you might like it as much as I do.
Keeping asparagus fresh:
When you get your asparagus home, take a paper towel or tiny wash cloth, wet it down and wrap the cut ends with it before putting it in the refrigerator. This will help keep your asparagus fresh and crispy.
Helpful tip to help keep your greens fresh:
Ever have your cilantro or salad greens go bad before you get around to using them? This is often caused by an over abundance of moisture. If you place a dry paper towel in the bag it will wick away some of the moisture and help keep your greens fresh for longer. This trick works particularly well with items such as cilantro, salad mix and heads of lettuce.
More Co-op News