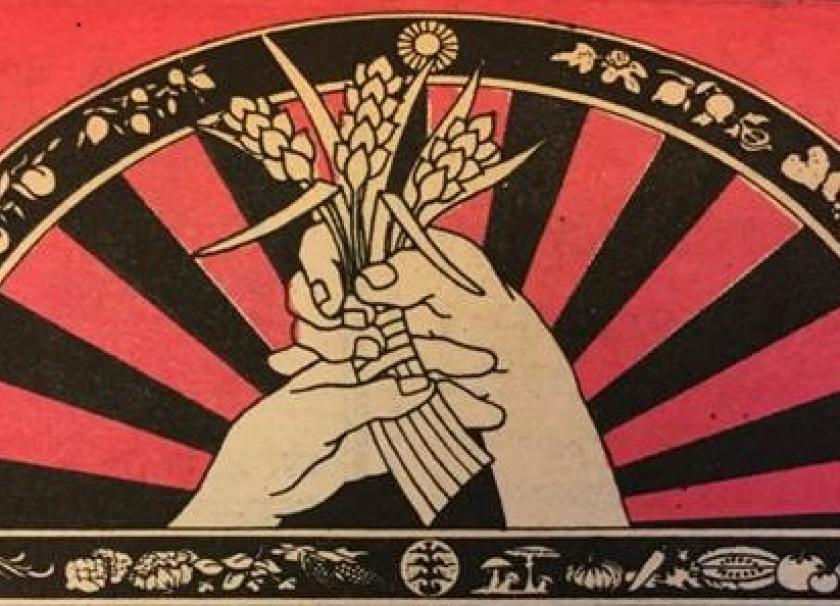 March 15th, 2017
A New Look
By Laura Pfister, Media Coordinator
For 45 years we've been loving local and fostering community. Throughout our almost half a century history, our identity and logo has gone through many iterations.
Some of you might remember the logo above from our newsletter in the early 1980s.
As we've done multiple times throughout our history, it's time to refresh our brand and launch a beautiful, new logo to take us into the next decade.
Throughout the last year, we've been hard at work with a local design agency on a new logo. We drew inspiration from previous logos, our environmental surroundings and the cooperative movement.
So without further ado…
Drum roll please…
Tada! We are very proud to present the new Ashland Food Co-op logo. The Co-op has a rich history in the community and we wanted to honor that with this new design. We incorporated elements of past logos, such as the rolling hills and the sun rays. Additionally, we wanted to give a nod to our cooperative enterprise roots as well as the beautiful Rogue Valley we call home. The "two trees" in the center are known as the Twin Pines, the international symbol for cooperation.
This summer we will unveil a newly branded and user friendly website and over the next year we will update the store interior and exterior. We look forward to celebrating our history and contributions to the Ashland, and greater Rogue Valley, community.
Thank you for shopping with us for 45 years!
More Co-op News