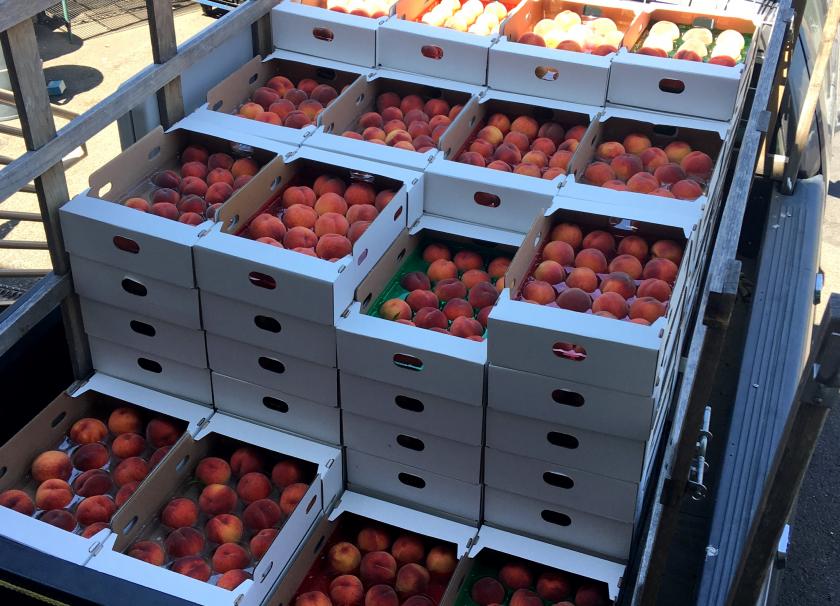 July 19th, 2017
Millions of Peaches, Peaches for Me
By Laura Pfister, Media Coordinator
Many of us wait all year for this moment. We spend the winter months dreaming of a certain fuzzy stone fruit, its sweet juices dripping from our face and the buttery golden pie crust those yellow-orange slices will inhabit.
Good news! The wait is over. That local, sweet orb of sunshine has finally arrived. That's right. Rolling Hills peaches are here!
Rolling Hills peaches are the fruit children of Dave Belzberg, a.k.a. The Peach Guy. Dave has been growing organic peaches in the Rogue Valley for 31 years. And for all those 31 years, he has sold his peaches to the Co-op.
Before moving to the Rogue Valley, Canadian-born Dave grew plums up in British Columbia for 10 years. His orchard experience came in handy when he moved south and acquired a 22-acre plot of land with peach trees. Naturally, Dave grew and sold peaches, but he also gave every vegetable a whirl. Peaches quickly became his niche and so Dave shifted his farming efforts to his orchard.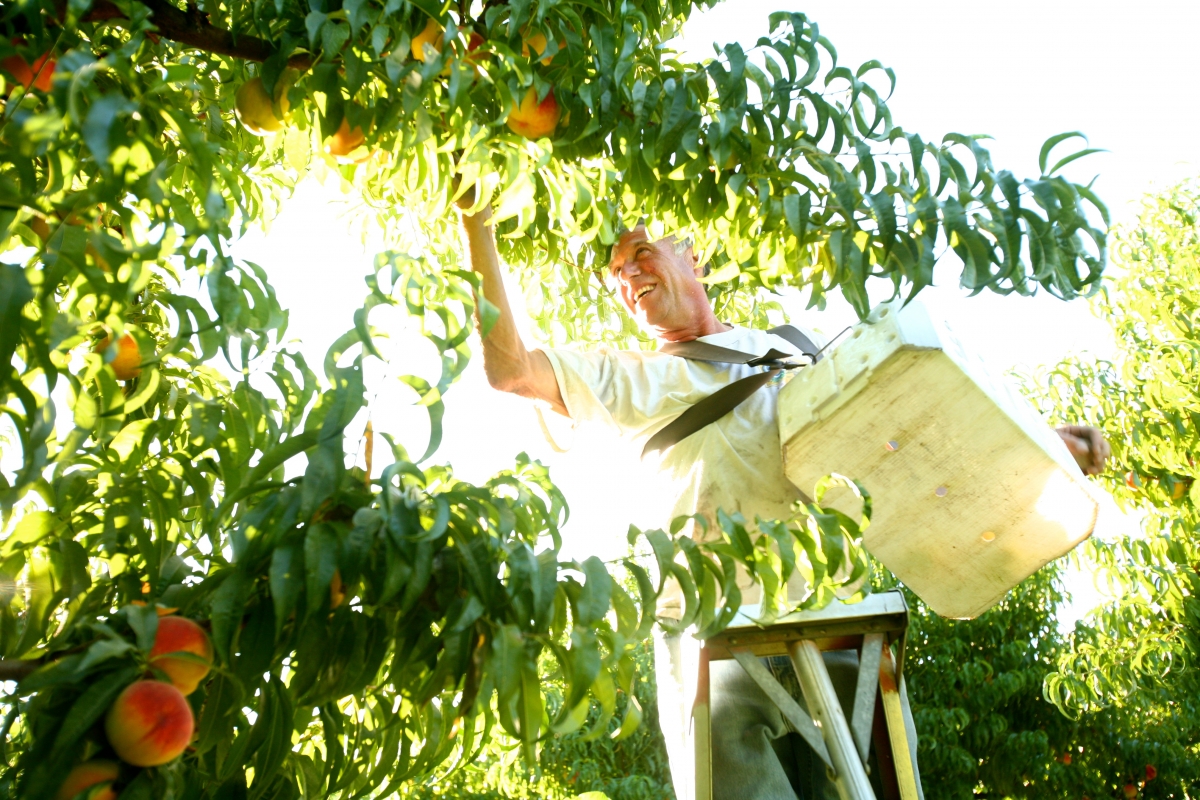 He runs a simple, hands-on operation: just Dave, his sons and two yellow labs. Even after 30 plus years, Dave can still be found out in his orchard, picking, sorting and packing the fruit.
Not all farmers would say it has always been their "dream to farm." But Dave does. And that dedication and passion comes through in his peaches; each one their own juicy, delicious work of art. 
More Co-op News