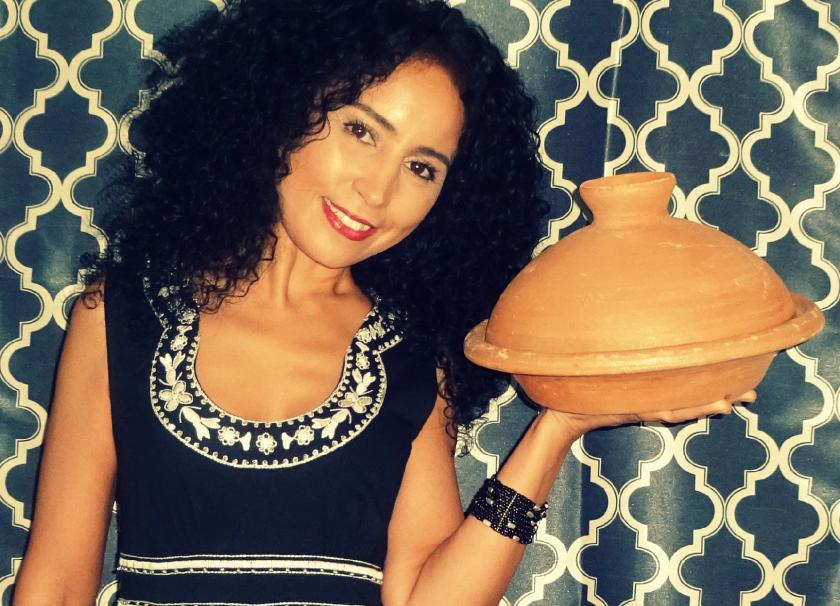 October 11th, 2018
Meet Cooking Class Instructor Tiazza Rose
From bread baking to Moroccan cooking, many talented local chefs share their expertise in the Co-op Kitchen. We'd like you to meet a few of them. Tiazza Rose has been teaching the Ashland community the art of Moroccan cooking for years. If you haven't taken a class from Tiazza yet, you should. Here's why.
Tell us how your love of cooking and food began.
I grew up in a large family of 10 children in Morocco. As the 2nd oldest and as a woman, it was my "obligation" to help with all cooking duties from a very young age. Girls in Morocco are prepared for early marriage and one way to prepare them is by teaching them how to cook early on. I loved cooking but resented the "duty" aspect of it as a woman.
Did you go to school for cooking? If so, where?
No. Learned all my cooking from mom and grandma and my own travels around the world and kitchen tests trials and errors.
What is your specialty or what are you best at?
I love ethnic flavors from all over the world. I grew up with Middle Eastern flavors and spices so I am very sensible to these flavors and spice combinations but I love other flavors as well, mostly French classic and Thai.
If you had to eat one meal for the rest of your life, what would it be and why?
Moroccan Berber Tagine with almonds, apricots and preserved lemons.
When you are not in the kitchen, how do you enjoy spending your time?
I love traveling! I love exploring a new place, meeting new people, tasting new flavors and just exploring the unknown is an experience I cherish. 
Join Tiazza for one, or both, of her upcoming classes.
Exotic Thanksgiving: Exotic dishes to spice up your Thanksgiving feast
Moroccan Christmas Cooking Party 
 
More Co-op News