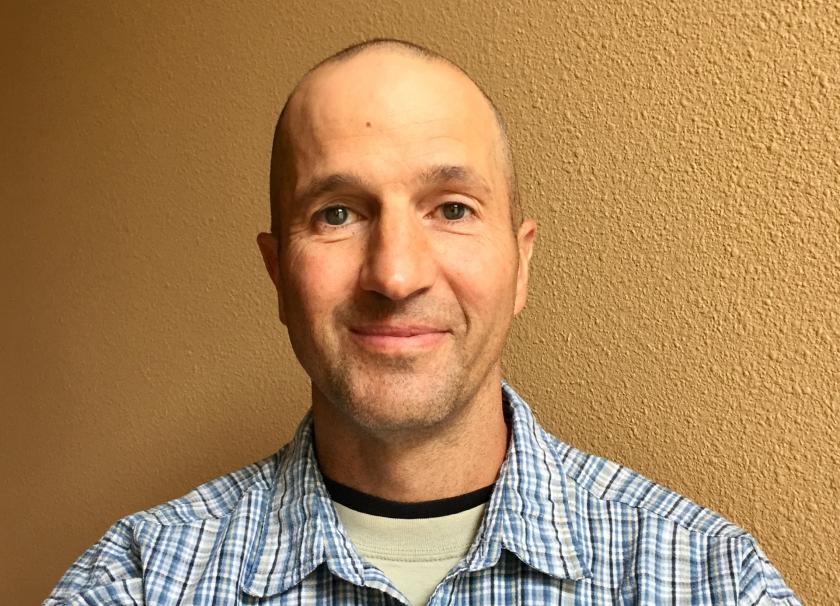 August 7th, 2018
Meet Board of Director Dean Williamson
Dean Williamson is a newly elected Ashland Food Co-op Board of Director. He brings to the table a plethora of co-op experience and a love of chocolate chip cookies. We are thrilled to have him aboard and asked him to answer a few questions.
Tell us a little bit about yourself.
My wife and I are relatively new to the area, having relocated to Ashland from Bozeman, MT, where we owned a vegetable farm and where I also worked at Montana State University. Currently, I direct the Farm at SOU, and she is a massage therapist, nutrition guide and wellness guru. I served on the co-op board in Bozeman for 12 years and have also worked at the Boise Co-op, so I am happy to share what I have seen and be helpful in any way I can. I have been a teacher, and will be again in the fall of '18 (sustainable food systems at SOU); I was a creative writing major and have a Ph.D. in Native American literature. I'm left handed and purple is my favorite color. Summer days I like to fill with farms and outdoors-stuff: paddling the rivers or backpacking the mountains. And, I think there is not a single thing that can't be made better by eating a chocolate chip cookie. 
Why do you want to lead the Co-op?
I am excited to join the Ashland Food Co-op's Board of Directors. Co-ops, as we know, do business in the best ways, guided by inclusive principles and committed to community, and organizational prosperity. For me, helping support the Ashland Food Co-op is another chance to continue to do my part to create and maintain an honorable, localized, and secure food system. As a farmer, I appreciate the Ashland Food Co-op's commitment to locally produced food and products. I think it's important to have a grower-perspective on the board, especially in competitive times such as these. As a former co-op board member, I am excited to offer my experience to the Ashland Food Co-op, as we grapple with the challenges of growth—not merely for the sake of expansion, but to serve the needs of the members and to spread the co-op model—and the food—to more people. As a former co-op employee, I believe a happy, dedicated, caring staff is the foundation for success; that core dedication helps support the vision for future success. The issues facing agriculture and retail grocery are challenging and complex, and so now more than ever, we need a hopeful and supportive way to thrive: the co-op way.
What is the one product from the Co-op you can't live without and why?
I think I already blew my cover on this one: it's the cookie. It's a life-long deal with me--not a problem so much as an opportunity.
More Co-op News