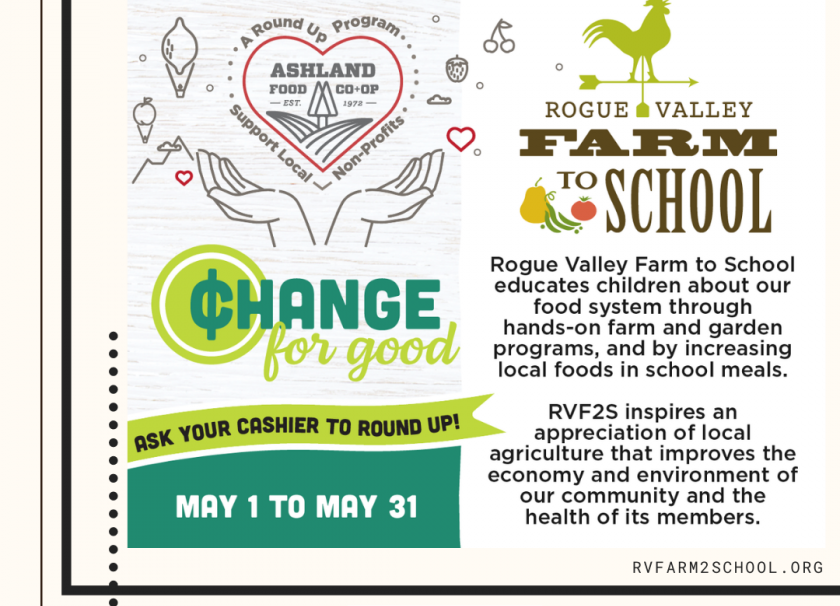 April 27th, 2021
May Change for Good Recipient: Rogue Valley Farm to School
May's Change for Good Recipient is
Rogue Valley Farm to School educates children about our food system through hands-on farm and garden programs, and by increasing local foods in school meals.
"We inspire an appreciation of local agriculture that improves the economy and environment of our community and the health of its members."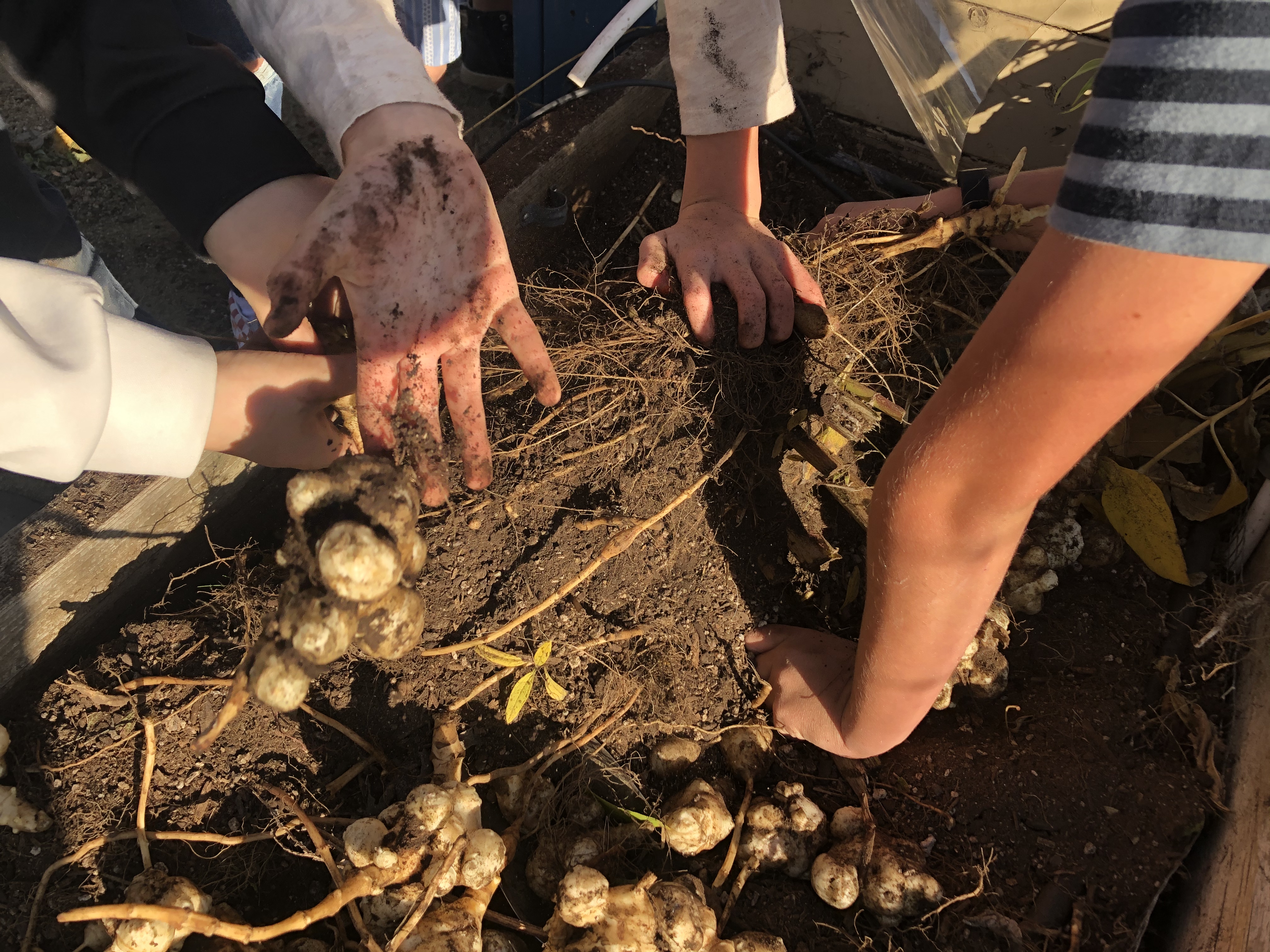 For Rogue Valley Farm to School, the hardships of 2020 became a call to action.
Our world, our community, our children, cannot wait for change. We have our work boots on. We are in the schools and on the farms; we are working with food system networks and partnering with agencies; we are testifying in front of the state legislature. With the support of many, change is underway. Together with many, Rogue Valley Farm to School is working diligently to create a better future. Si se puede.  www.rvfarm2school.org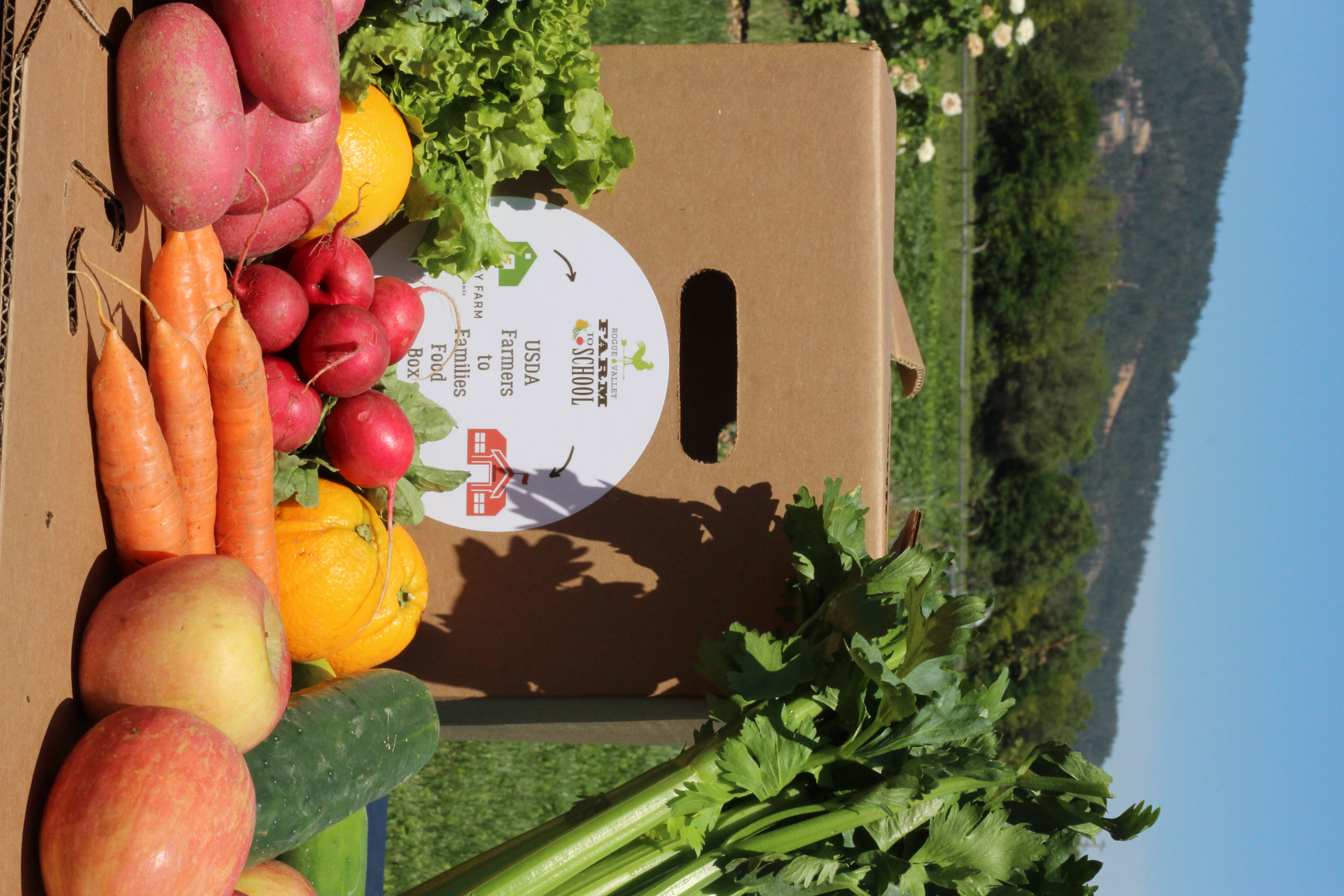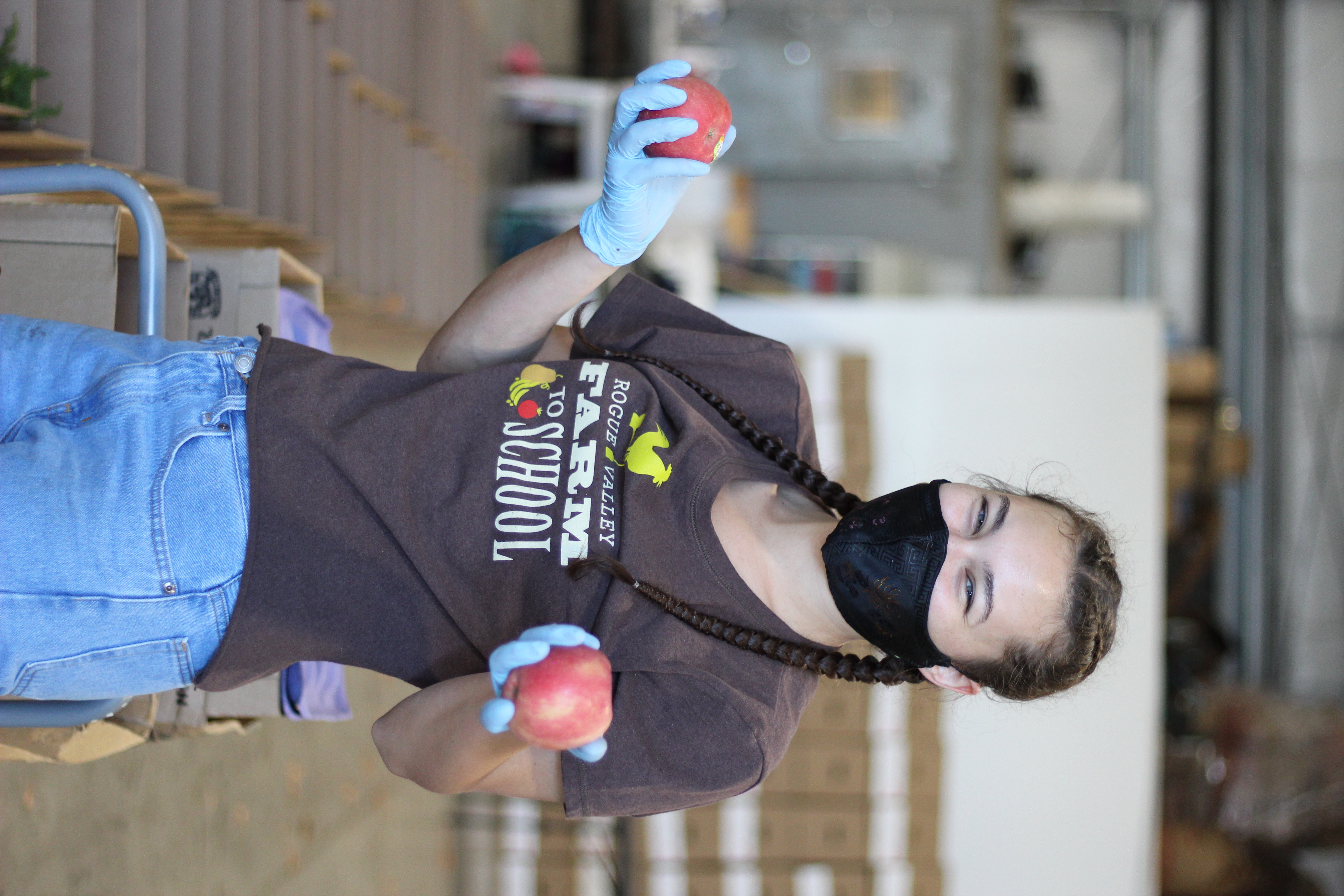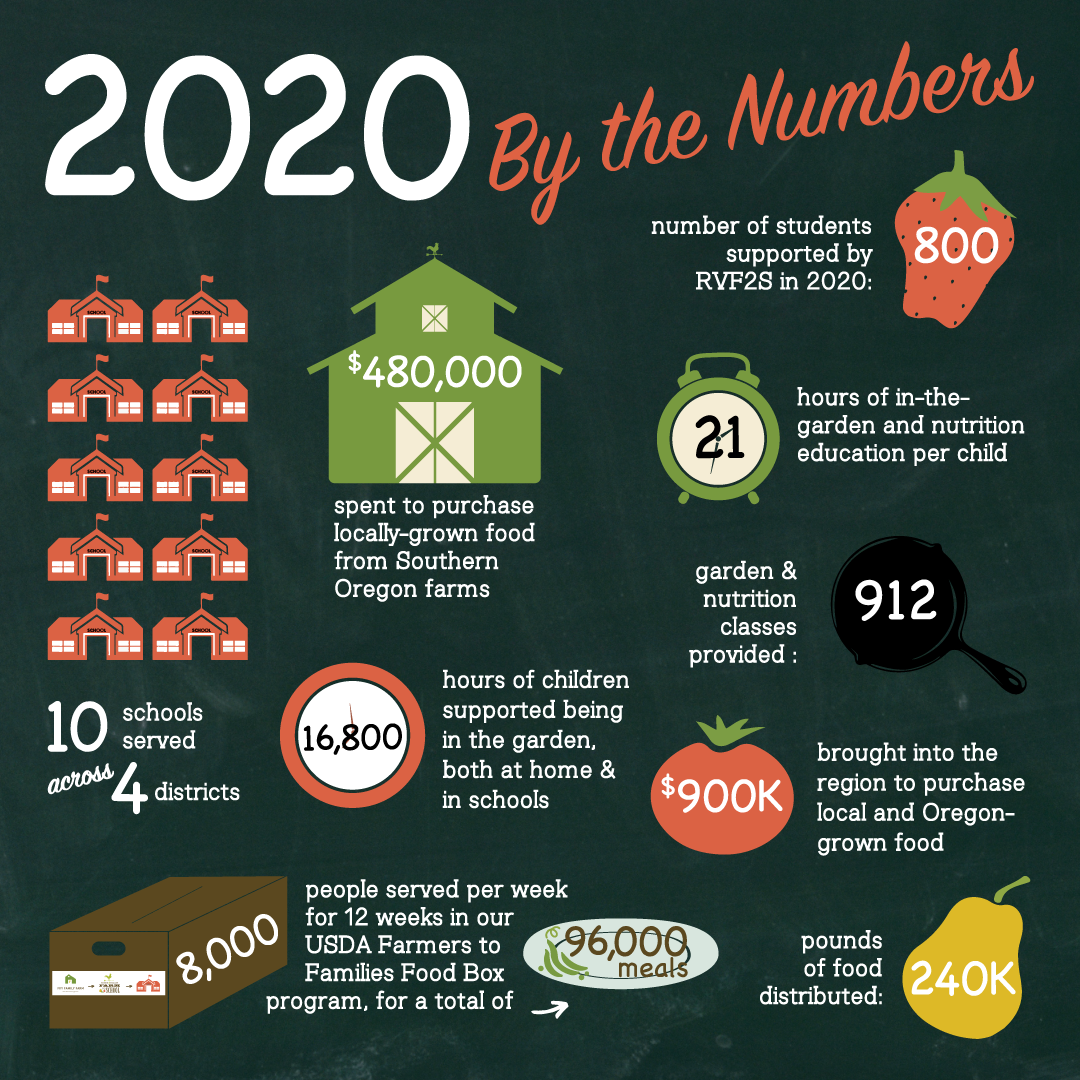 "COVID-19 — and the fires — revealed stark inequities in our communities. It also revealed the tremendous capacity our community has to care for each other and enact change. For Rogue Valley Farm to School, this showed up in the many individuals who came together to make our fresh produce box program possible. Creating access to healthy, fresh food is at the core of Rogue Valley Farm to School's mission, but it only is able to happen because of the caring hearts and dedication of this community."
— Sheila Foster, executive director, Rogue Valley Farm to School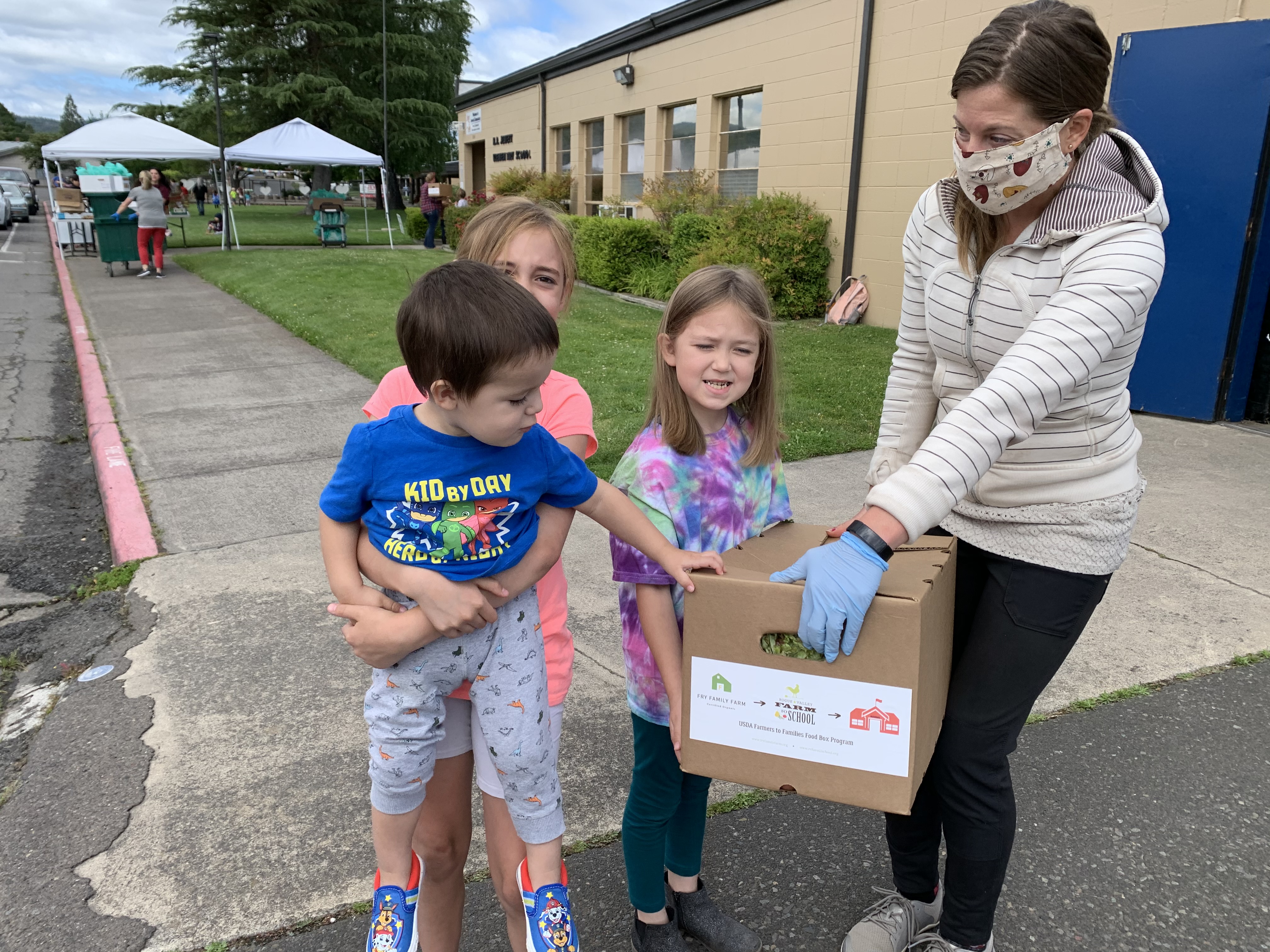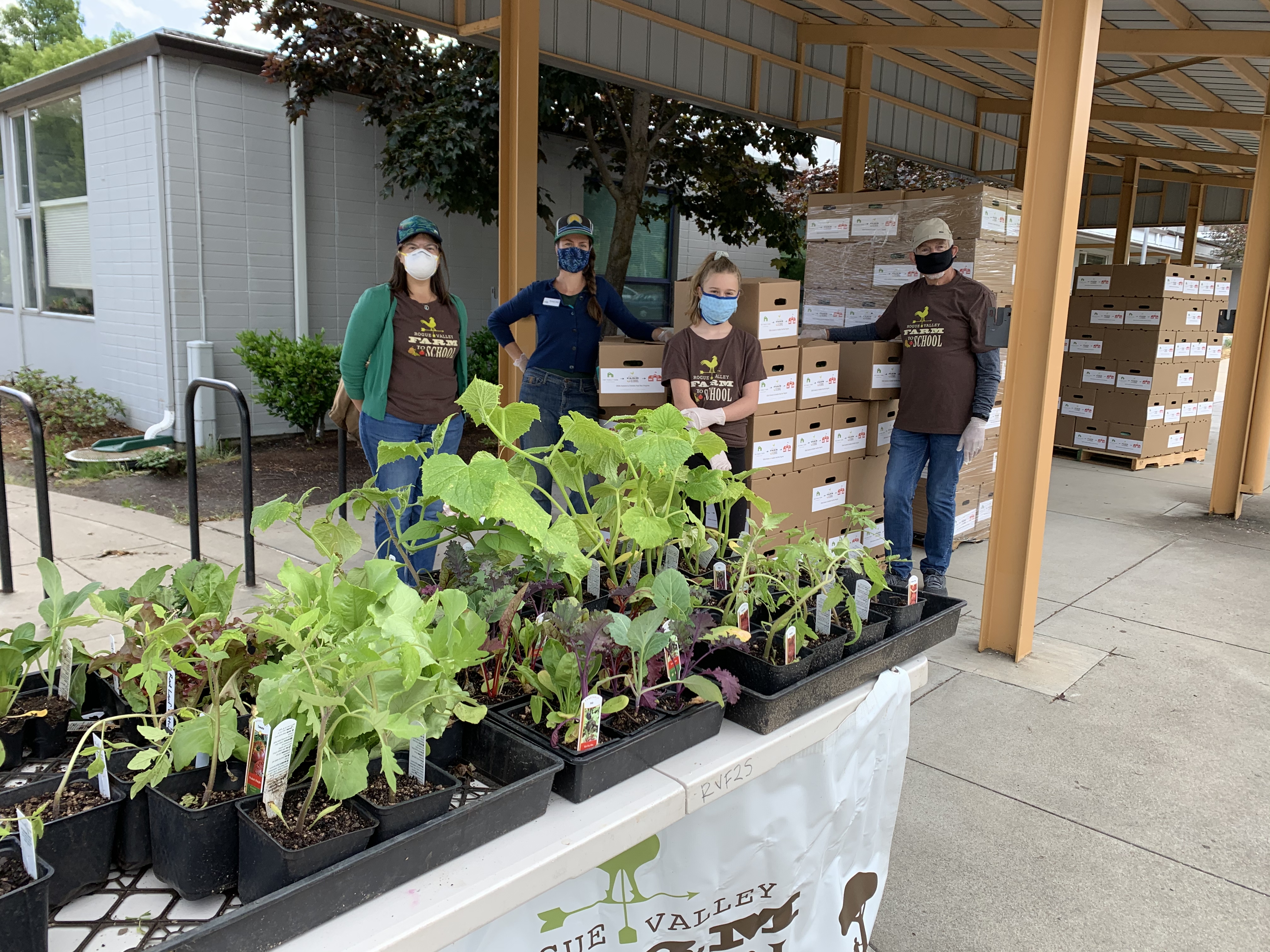 Farm to Families from K-Rose Productions on Vimeo.
Learn more about the Rogue Valley Farm to School by visiting www.rvfarm2school.org

The AFC Gives committee focuses on ways that the Co-op community can support local organizations and groups doing important work in the Rogue Valley.
2020 wa the first year of Change for Good, a register round-up program to benefit a slate of ten organizations, voted on by Co-op owners, through the cumulative donations of shoppers choosing to round-up their shopping total to the nearest dollar.
From one cent to 99 cents, it all adds up to feeling good about supporting the community.
More Co-op News