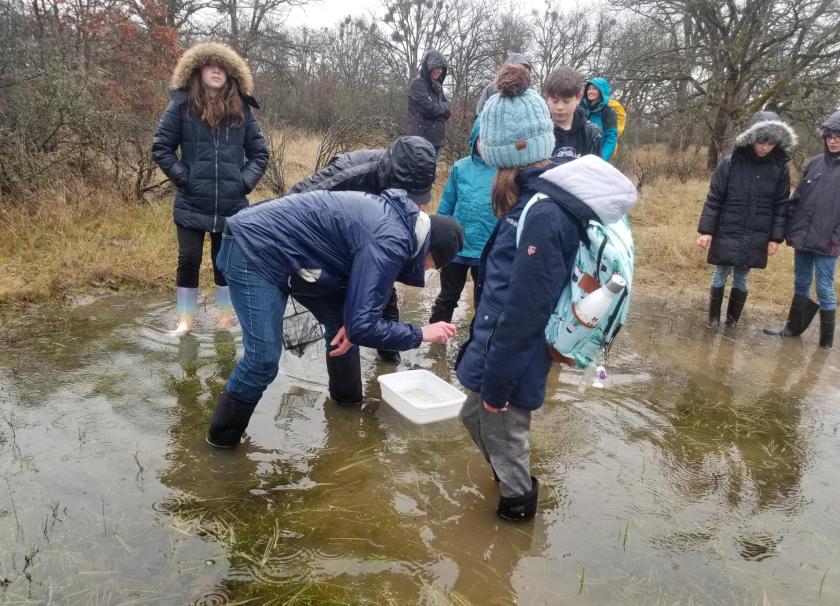 June 2nd, 2023
June 2023 Change for Good Partner: Southern Oregon Land Conservancy
The Ashland Food Co-op is teaming up with the Southern Oregon Land Conservancy (SOLC) as its Change for Good partner for this month. This collaboration aims to support SOLC's mission of conserving Southern Oregon's natural landscapes and habitats.
SOLC is a non-profit organization that has been dedicated to protecting the region's land and water resources since 1976. They work to preserve the quality of life in Southern Oregon by protecting working farms, forests, and other important natural areas. SOLC has conserved over 26,000 acres of land in the region, including 30 miles of river and stream habitats.
Some of SOLC's current projects include working on Federally Endangered species protection such as the vernal pool fairy shrimp, further conservation in the Cascade foothills and upper Bear Creek in the Ashland viewpoint.
The Ashland Food Co-op's Change for Good program allows customers to round up their purchases to the nearest dollar, with the difference going to the monthly partner organization.
By supporting the Southern Oregon Land Conservancy, the Ashland Food Co-op is helping to preserve the natural beauty and biodiversity of the region. Together, they are making a positive impact on the environment and the future of Southern Oregon.
More Co-op News