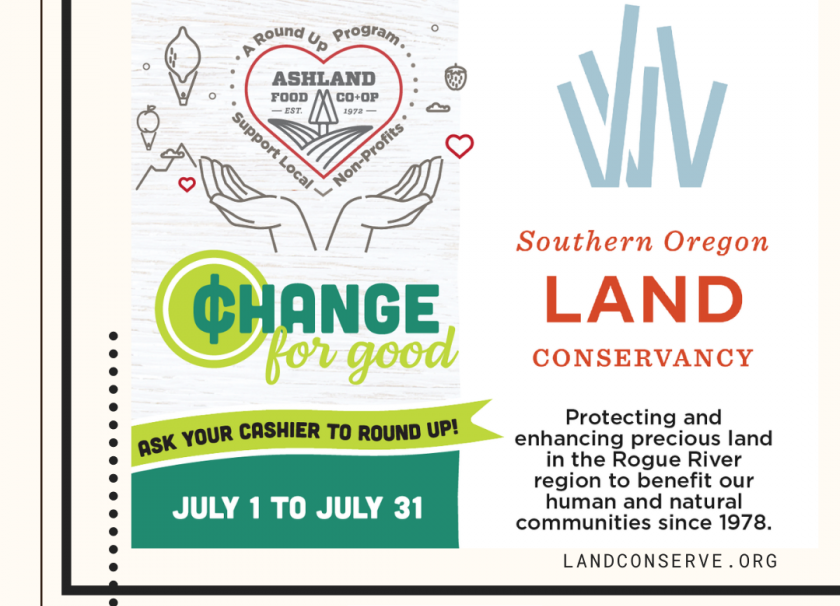 June 23rd, 2021
July Change for Good Partner: Southern Oregon Land Conservancy
July's Change for Good Partner is
Southern Oregon Land Conservancy
Protecting and enhancing precious land in the Rogue River region
to benefit our human and natural communities since 1978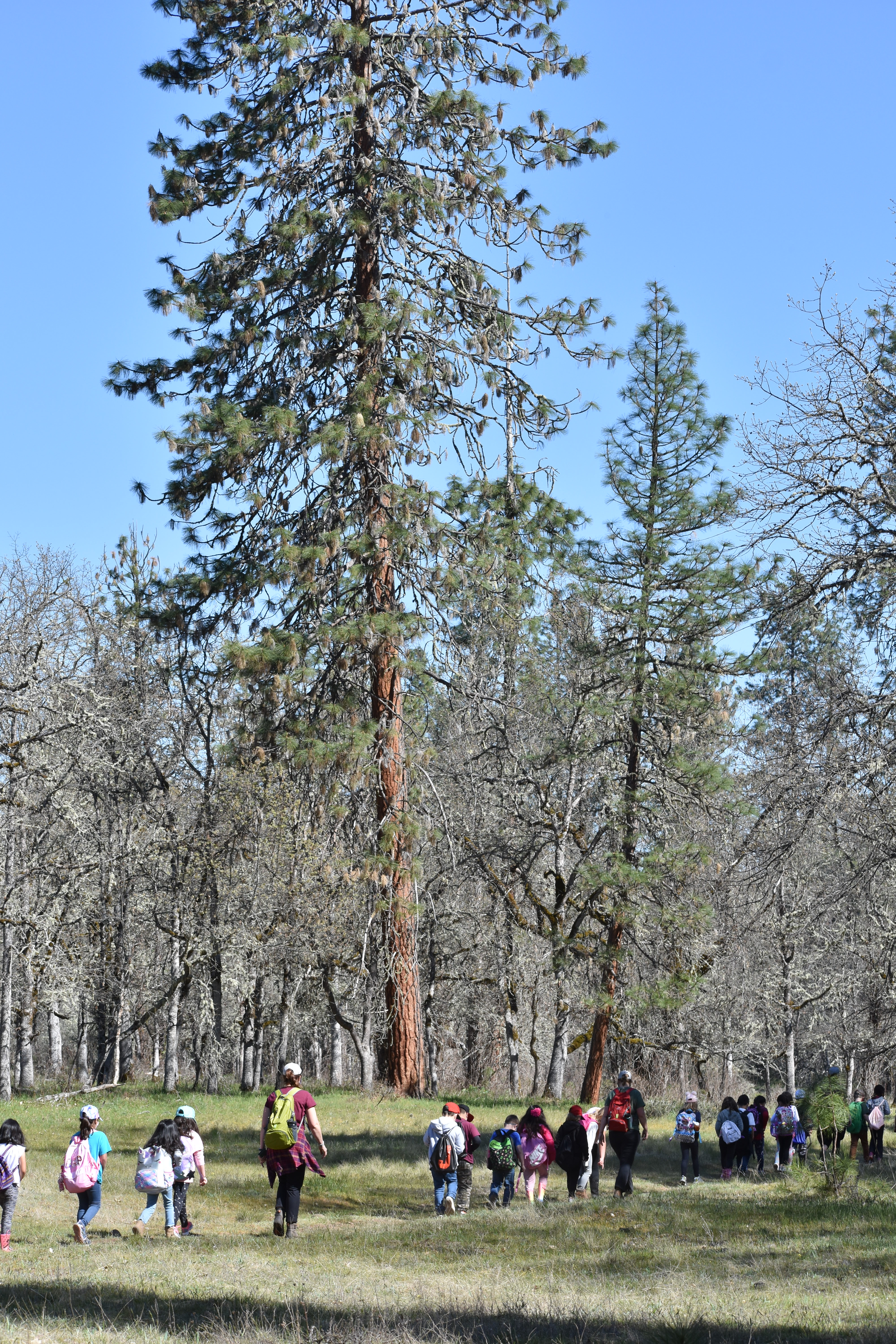 More than 43 years ago, amidst a burgeoning population and rising real estate prices, a grassroots effort of concerned individuals foresaw the need to engage the community in protecting rural lands that were at risk of losing their natural values.
Founded in 1978, Southern Oregon Land Conservancy was created to ensure the natural wealth of the wild and working lands of the Rogue River region endure forever. As the state's first regional, nonprofit land trust, they began working with local landowners to create conservation easements— a conservation approach to safeguard their lands in perpetuity. What began small has grown into 11,921 acres of protected lands across the Rogue River region.
  
Today, Southern Oregon Land Conservancy continues to fulfill its original mission by connecting people, nature, and communities. Their nationally accredited organization serves as a leader among regional land trusts, through its approach to community involvement and a successful conservation track record.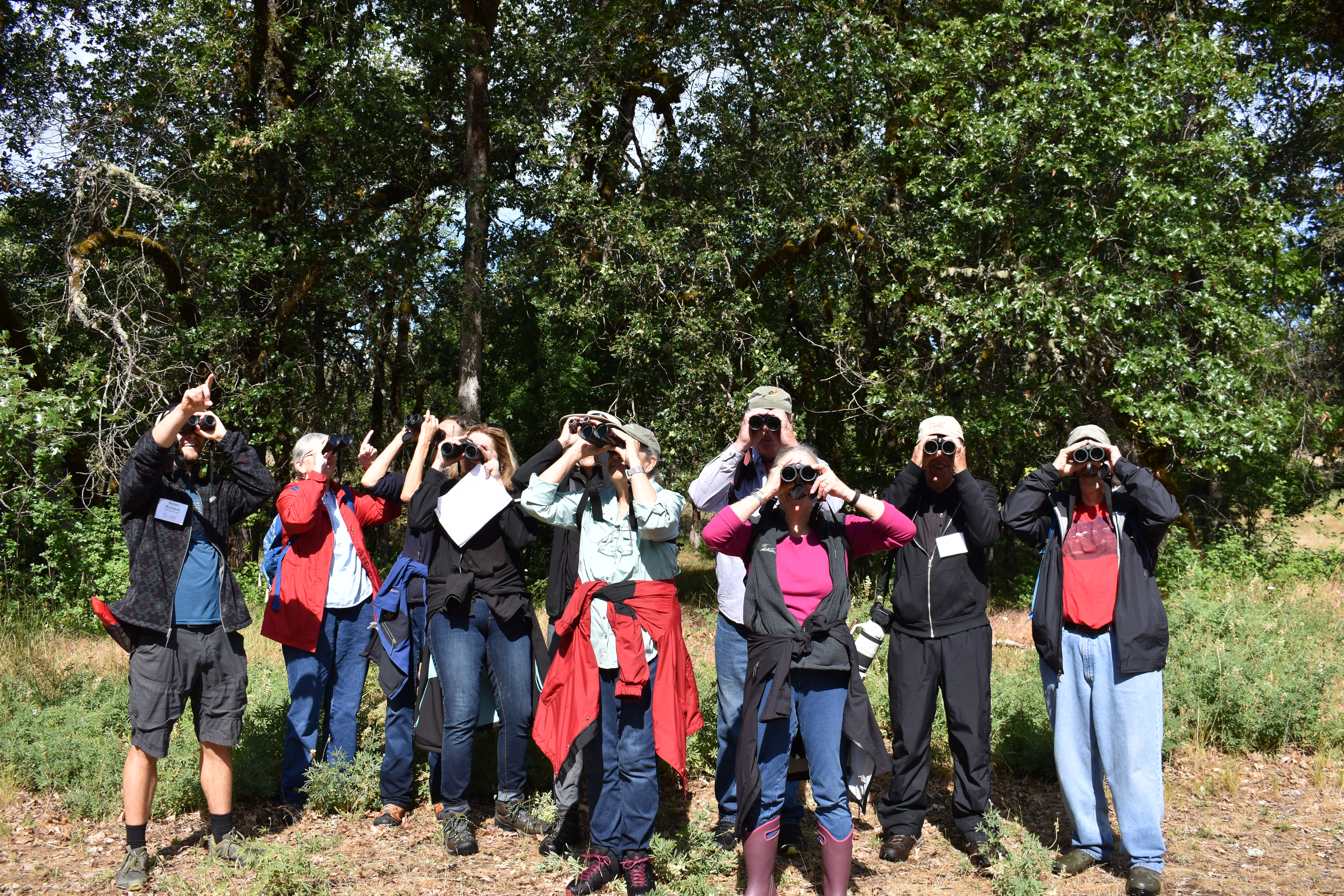 Southern Oregon Land Conservancy envisions a vast network of conserved lands spanning the region, connecting people to nature, and enhancing the quality of life for all who live or visit this special corner of the Pacific Northwest.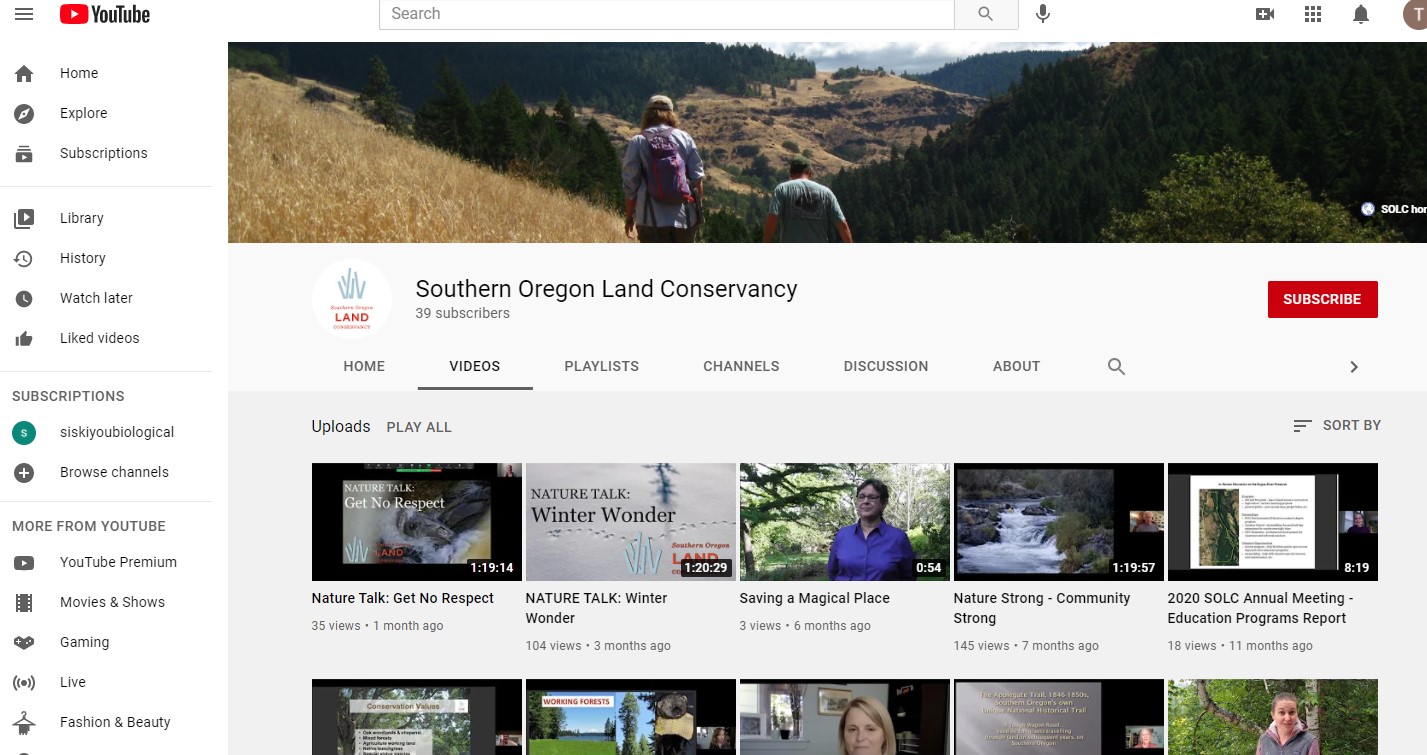 Enjoy Nature Talks on local special plants and animals as well as outdoor education activities at the Southern Oregon Land Conservancy's YouTube page.
Southern Oregon Land Conservancy launched their Upper Bear Creek Watershed Project last year. Many people know how special the Bear Creek watershed is. SOLC is working to help keep it that way.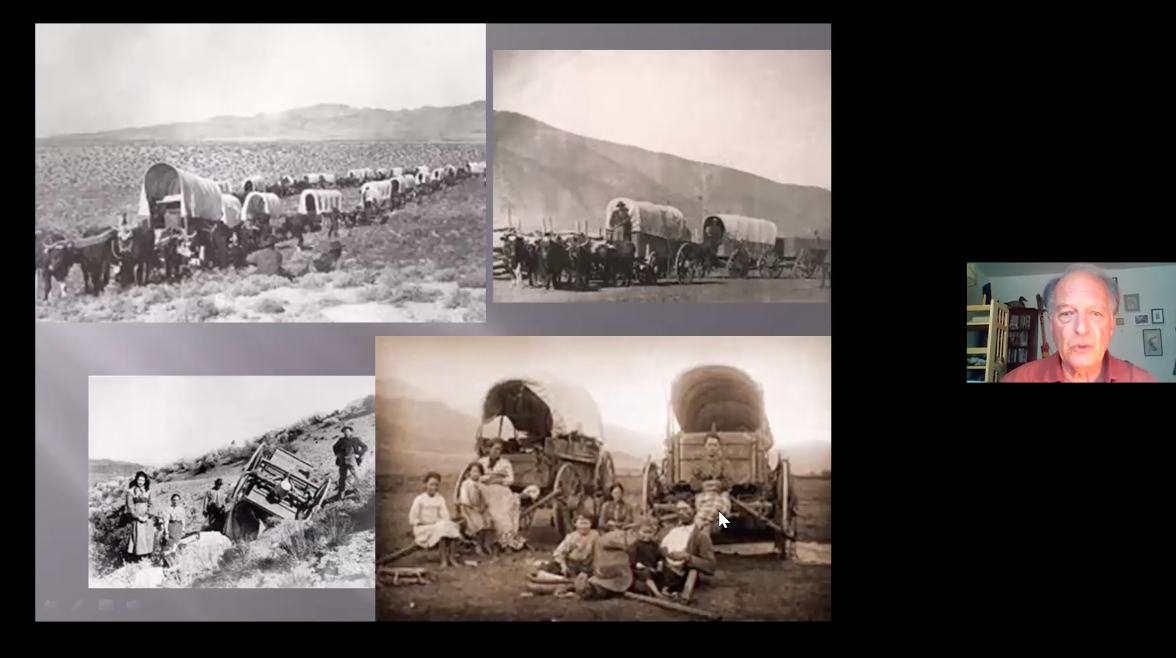 Southern Oregon enjoys a rich legacy of scenic and historic trails. The Pacific Crest Trail, Oregon Trail, and Applegate Trail each play an important role in the state's recreational and historic value. Hosted by Southern Oregon Land Conservancy, enjoy this presentation by Jeff Lalande and William Buck who provide a fascinating oral and visual tapestry, tying together these three trails and what they mean to Southern Oregon.
This is a tale of a rare bird, a magnificent prairie, an inspiring conservationist, and a community education project. Thanks to Southern Oregon Land Conservancy, 324 more acres on Howard Prairie are permanently conserved.
To learn more about this local organization, volunteer opportunities, and other ways to support their work, visit landconserve.org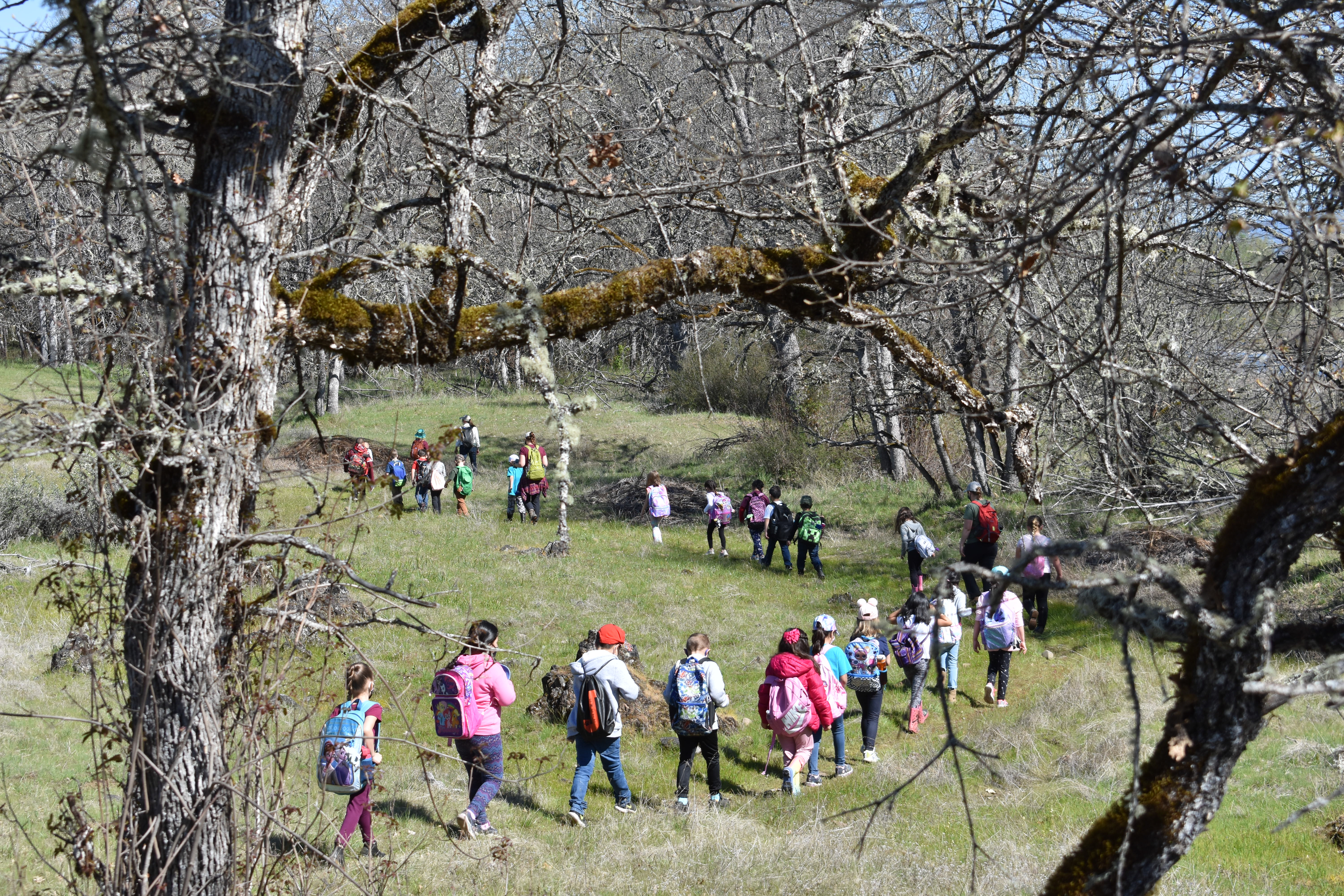 More Co-op News