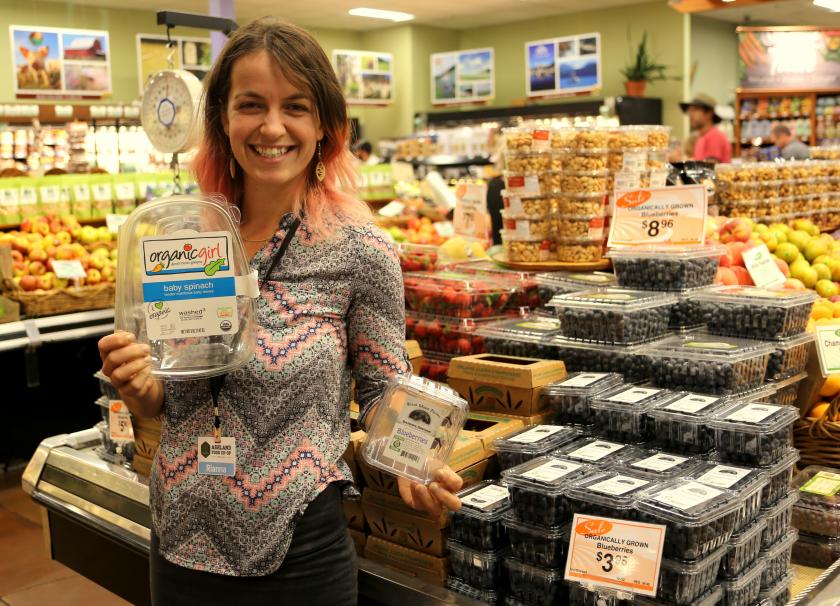 August 7th, 2018
How Can I Reduce My Plastic Use at the Co-op?
By Rianna Koppel, Sustainability Coordinator
Plastic pollution today is a global dilemma. Did you know that more than 40% of plastic is used once, then tossed? In 2015, 79% of total plastic waste ended up in landfills or the environment. How can our co-op help reduce the amount of single-use plastics? Luckily, we offer a variety of options for owners.
Stainless Steel Straws
Looking for a green smoothie boost on these hot summer days? After the success of the City of Ashland's "Straws on Demand" pilot project, the Co-op will no longer offer single-use plastic straws. We provide paper straws upon request and stainless steel straws (which can be purchased for 75 cents at the Deli Counter).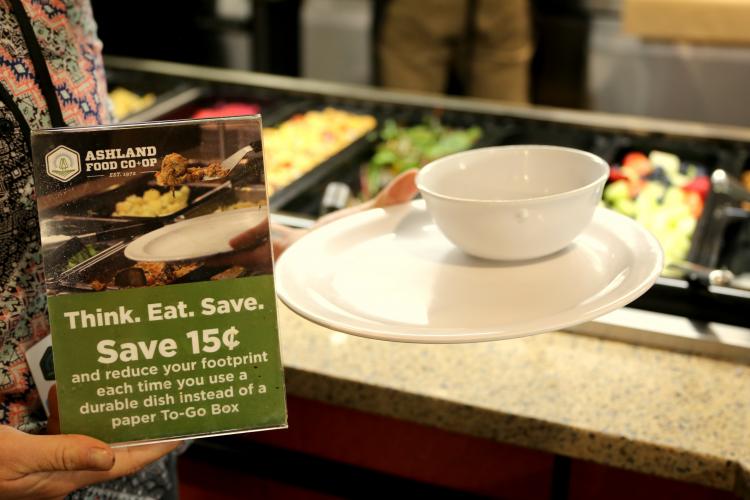 Dine In and Save
Stopping in for a bite to eat at our Deli? You can save 15 cents when you use our in-house durable plates and bowls,or bring in a reusable container for drinks. Don't forget your stainless steel straw! We also offer reusable sporks for $4.99.
Reusable Produce Bags - Coming soon!
Reduce your use of plastic produce bags and invest in our new reusable produce bags. Find them in the Produce Department mid to late September. These new bags are made from recycled plastic and can be washed by hand. They are large and strong enough to hold your kale, lettuce, or bunch of carrots. Other options include using recyclable paper bags, or washing and reusing plastic bags from home.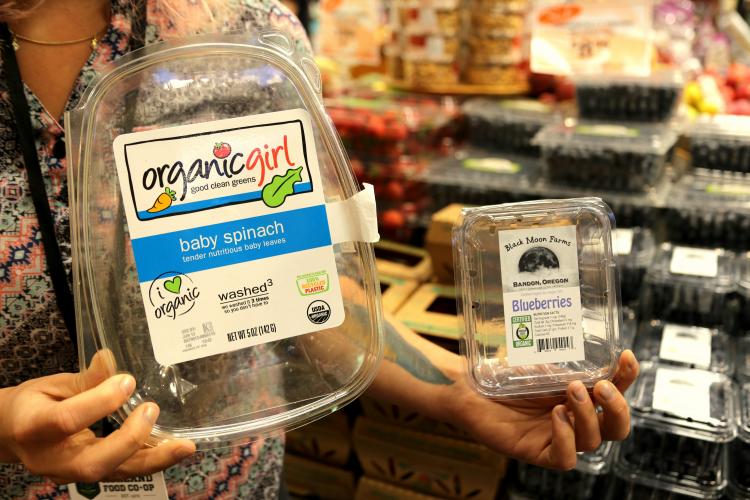 Clamshell Recycling
Additionally, we offer plastic clamshell recycling - with some important conditions. The Co-op will only take clean #1 PETE plastic clamshells for recycling that have been originally purchased at the store. One of our produce suppliers brings these recyclable plastics to International Paper for processing. Bring in your clean clamshells to a member of the produce department today!
Glass Containers
For bulk products, you can find clean, reusable glass containers by the hand washing sink, next to bulk liquids. You can also bring in your own clean containers for stocking up. Be sure to measure the tare weight of your container first - we have scales throughout the bulk section. Feel free to ask a co-op employee to help you find the glass containers or measure the tare of your container.
Plastic Wrap
What about plastic wrap? According to a webinar from the Climate Collaborative on bio-packaging and plastics, in the overall life cycle of a product, packaging is one of the lowest contributors to greenhouse gas emissions. Proper packaging can prevent product loss in transport and food waste at home, which has a greater impact on reducing these emissions. Currently, we are researching options for sustainable packaging that also reduces our use of plastic wrap. Maybe one day you'll be able to bite into a seaweed-based edible sandwich wrap!

At the Co-op, our first goal for sustainability is to become zero-waste. We are committed to reducing our plastic use to the best of our ability by researching new options and providing the best choices to our owners. The road to zero-waste takes collaboration with producers, suppliers, manufacturers, retailers and consumers. We hope that these options provide ways for all of us to make easier choices that leave a positive impact on our local and global community.
More Co-op News