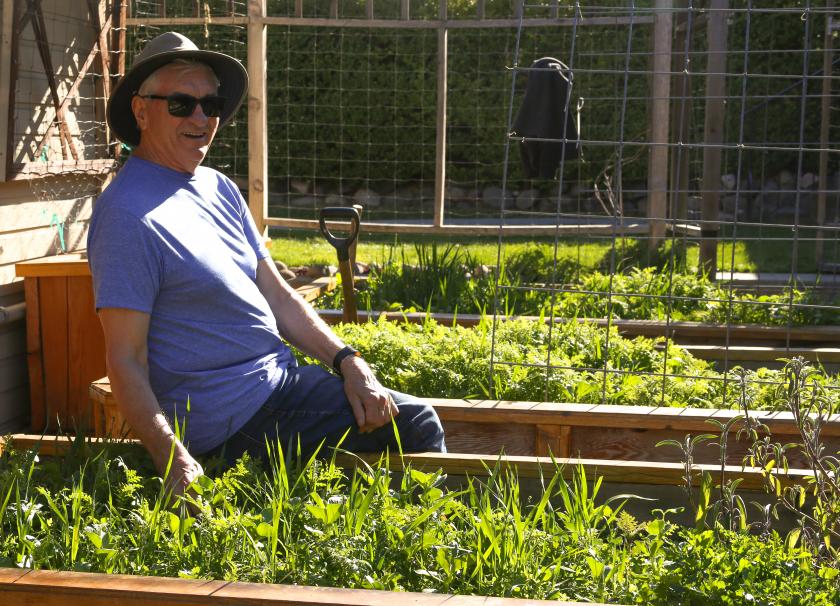 February 24th, 2020
Henry in the Garden: The Pollinator Plan
By Henry Herting, Co-op garden volunteer
It's that fun time of the year when we get to plan our gardens. This year since our pollinators are taking such a hard hit, we are planning a pollinator garden.
Some plants that are considered good for pollinators are not so good fo the gardeners. They are invasive; they are weeds. Nobody likes weeds in their garden - who likes getting down on their knee pads and clawing at deep-rooted weeds growing in places where you don't want them?
My three part solution is always the same: 1) research plants that are not invasive. 2) Buy plants that are easy to grow and take up a good area and no more. 3) Don't leave any open ground for weeds to fill in.
The Co-op can give a full thumbs up to the following pollinator-friendly plants for your garden: Black Eyed Susan, Echinacea, Phlox, and Salvia.
Some other plants to consider planting: veggies - Sugar snap peas & scallions; herbs - culinary lavender, variegated thyme, plain thyme, Tuscan blue rosemary, Italian parsley, sage, various basils; just for pollinators - beardtongue, bee balm, blanket flower, blazing star, columbine, coreopsis, dianthus, English daisy, verbena bonariensis, lupine, painted daisy, pincushion flower, poppy, red valerian, toadflax, and veronica.
More Co-op News