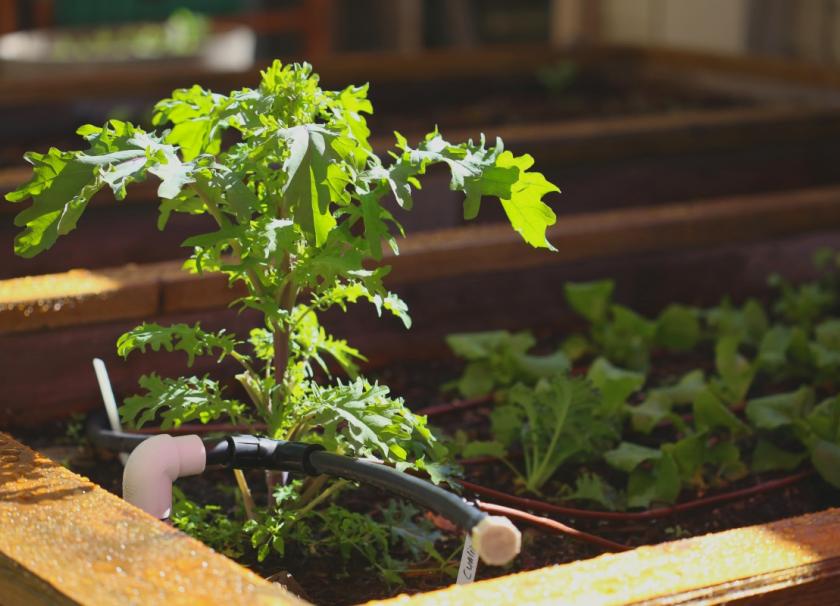 November 1st, 2019
Henry in the Garden: Already Preparing for the Spring
The bane of all gardeners is powdery mildew - that white substance that collects both on the tops and bottoms of the leaves of your healthiest vegetable plants. Cucumbers and zucchini seem to be more easily affected by this scourge than many others.
The easiest remedy is always just to remove the contaminated parts of the plant. Think about it: if the plant is healthy enough, it will be easiest for it to just grow its leaves back than undergo an onslaught of store bought chemicals. There are chemical sprays you can get at the nursery and they seem to get more costly every year - and also less effective!
My plan next year is to employ a scheme I saw on the internet. It consists simply of a 10:1 ratio of room temperature water and milk. The milk has to be good whole milk - not the ULTRA-homogenized version, but the standard homogenized will work. 
Put the milk solution in one of those $10-15 sprayers and cover both the tops and bottoms of all leaves. And, please, do this only once every seven to ten days or you will kill your plant with kindness. Remember that's 1 part milk to 10 parts H20. Good luck!
For the young gardener, don't take things too personally. Remember as it is in life, so it is in gardening: there will be ups and downs. Just because something did well this season, doesn't mean you'll have the same luck next season - and vice versa. There will be successes, and miserable failures.
And you'll always have plants that will come back and visit you, whether you invited them or not. We call those 'volunteers.' 
More Co-op News